Impact investing continues to make waves in the investing space. More and more people are seeking to invest to make a difference on our planet. We highlight a few ways you can get involved too with these best impact investing jobs out there.
What's not to love about the idea of being able to get paid to make a difference in the world?
That's exactly what you get with jobs that invest for an impact. It's a sub-sector of finance that also helps make a positive change. Thanks in part to the 'woke' culture, many people are more cautious with their investments now.
Millennials and Gen Z investors, in particular, want to invest in ventures that also have a cause. That's helping create social impact investment jobs around the world.
Whether you always wanted to work in the investing world that actually results in the change or you have a passion for making a difference, you can find pretty decent jobs in social impact investing firms or companies that directly benefit from such investments.
😇 Where to Find Jobs that Make a Difference
12 Best Impact Investing Jobs
Impact investing isn't so different from traditional investment structures.
So, in a way, a lot of jobs associated with this rather growing field are similar to what we already have for ages. However, there can be exceptions, as impact investment also brings environmental and social aspects into the fold.
If you're someone who just got out of college or are a seasoned professional looking to change career paths, here are the top jobs in impact investing.
We suggest setting up job alerts for these types of positions so you can apply to a position right when it opens up.
Impact Investor
If you're an accredited investor, you could become an impact investor.
Your role as an investor is perhaps the most important one as you invest the money in any company or project with a positive cause.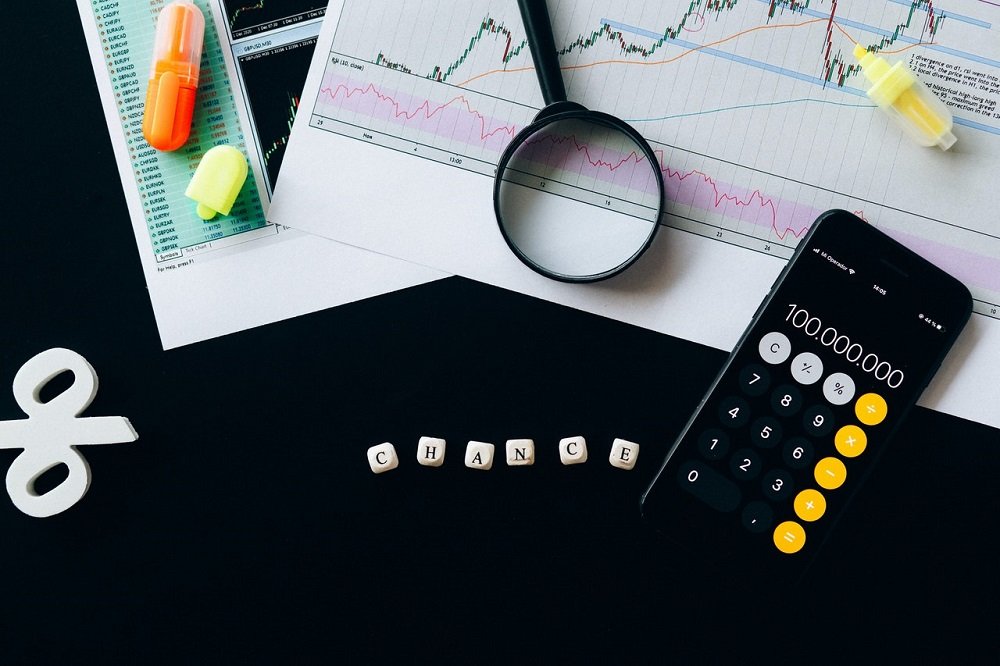 Nowadays, even retail investors without accreditation can take part in crowdfunding opportunities. You technically would still be an investor.
This job is best suited for investors who have had some experience investing in stocks, equities, real estate, etc. Most investors learn the ins and outs of making money through investments over years. Nevertheless, if you're new to the scene, you could start with impact investment projects.
Many high-net-worth individuals use companies that invest on their behalf. The good news is that impact investing firms are growing steadily.
Here are some of the biggest names:
How can you invest? Well, that's mainly for the firm you choose to determine, but the most common ways accredited investors can invest are through ESG mutual funds, private equity, ETFs, bonds, debt, etc.
Investing Associate
The role of an investing associate is ever-expanding as they work with many branches within the investment firm. As an investing associate, you'll be working with portfolio managers, research analysts, data analysts, policy assistants, and interns.
Your role is a hybrid of strategizing and implementation. You may be conducting your own research and analyzing potential investments against company policies.
You'll be working directly with data scientists and analysts to see the big picture stuff.
In simpler terms, as an investing associate, you play an important role in an investing firm's investments. The investments they make are dependent on your research, analysis, and recommendations.
You may also be collaborating with clients as well as companies you're investing in. So it's one of those jobs that also require people skills. There may be a lot of presentations and some traveling as well.
In terms of money, investing associates can easily make upwards of $100k a year.
See Related: 8 Best ESG Investing Courses to Take Today
Project Manager
Any project requires a manager that oversees all the people involved in the project.
While the granular details of the job may vary based on the nature of the project, the role of the project manager is pretty much the same regardless of the project.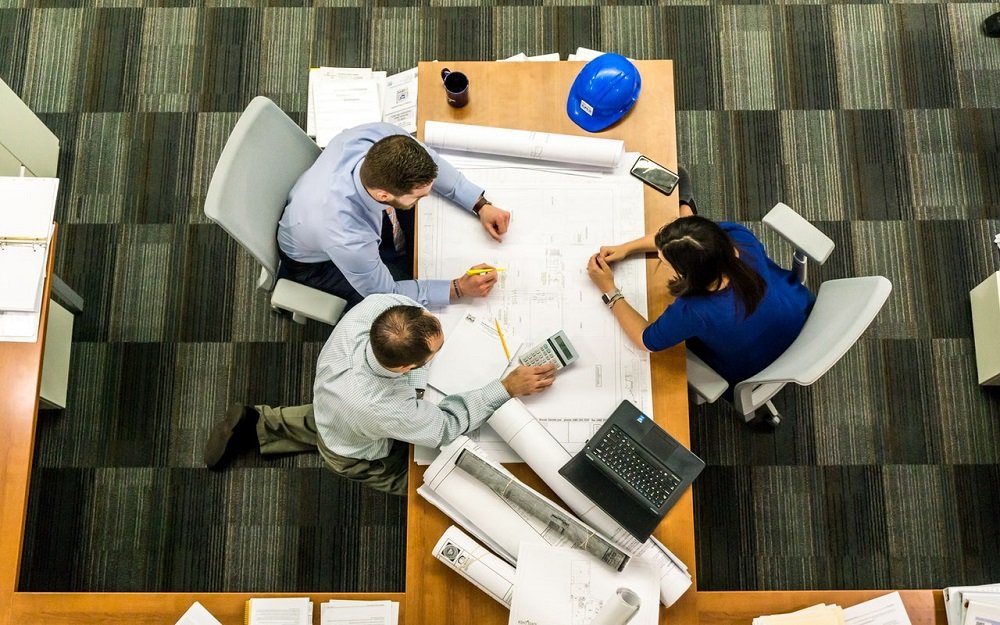 You could head projects that directly create social or environmental impact. For instance, there are a lot of projects in renewable energy, helping bring clean energy to developing nations.
If you're someone with experience in the energy sector or specifically the renewable energy sector, this could be right up your alley.
Project managers typically are hired on contract, so you'll need to find new projects every now and then. However, many companies with lots of projects can hire you permanently to oversee their ongoing projects.
As far as impact investing salary goes, project managers make very good money as they are upper on the hierarchy.
See Related: Best Circular Economy Jobs to Start Your Sustainable Career
Sustainability Consultant
One of the most common impact investing jobs is that of a sustainability consultant. Many impact companies and projects are focusing on sustainability, and for their efforts to be impactful, they need someone to direct them in the right direction.
Sustainability consultants don't just work specifically with impact investing firms or companies looking for impact investment. This job exists in many corporations these days. It entails ensuring companies run in a more responsible way, both socially and environmentally.
In impact investing, in particular, a sustainability consultant's job may involve determining whether a project is worth doing.
Simply put, your job as a sustainability consultant would involve measuring the impact, finding more efficient ways, and creating best practices to carry out a project.
It's a very important role because it determines the extent to which a project is viable. No investor or investing firm would invest in a company or project that doesn't show data to back its product, service, or mission. You'll need some sort of qualification or experience in sustainability to get this job.
Business Developer
A business developer helps a company grow. It may involve assessing new opportunities, pursuing new clients, and pitching services or products.
In the world of impact investment, you could be in the role of a business developer for the company seeking such investment. It would be your job to meet potential investors or clients.
Business developers are also responsible for growth opportunities. It's not just about clients or investors, but rather finding new areas for the company to target.
For instance, if you're working as a business developer for a company that focuses on affordable housing, your job would be to find new areas where the company could go to create housing for the low-income population.
There can be some traveling in a business developer's job. As for the salary, business developers have an average annual salary of over $60k. It's one of those impact investing careers where you can see considerable growth and go on to other fields as well.
See Related: Best Solar Crowdfunding Options for Renewable Energy Projects
Data Strategist/Analyst
Data strategist and analyst jobs are among some of the most sought-after jobs in the market. A data strategist understands technology, data, and business needs. Data analysts, on the other hand, analyze data to gauge performance, mitigate risks, and create opportunities.
Now, in the context of impact investing jobs, you could be working with the investment company making investments in impact or ESG companies/projects. As an analyst, your job could be to analyze the data to provide the executives with summarized, intuitive information to make important decisions.
Similarly, a strategist would use the data, while taking into account the investment goals to craft the right strategy for the company.
Both these jobs require an extensive understanding of data and what it represents.
You'll be working with sophisticated software to make sense of thousands or even millions of data points to find opportunities that have a positive environmental impact alongside a strong financial return.
Financial Advisor
It all comes down to money in investing, so a financial advisor's role is vital. It's one of the best impact investing jobs as you help investors make the right choices.
Impact investments are investments at the end of the day, and investors want to walk away with more money. So firms need to invest in projects that have the potential to make money, besides, of course, making a positive change in the world.
The finance world is pretty cut-throat, so decisions need to be made considering the risk factors. Any bad investment could result in losses for clients, which, in turn, would look bad for the investment firm.
Financial advisors also work with investors directly who may be independently investing in companies or projects.
Also called financial consultants, these individuals crunch numbers, look at the market trends, and analyze risks to give their clients the necessary information to make a decision on any investment and help them generate a strong financial return while also creating a positive impact.
For such a job, you'd need education and experience in the finance sector. Many financial advisors also work freelance or remote, while others work with consultancy firms.
The median salary for a financial advisor is $87,850 annually.
See Related: Best Paying Jobs in Energy
Legal Advisor
Where financial advisors give advice about money, legal advisors handle all the legal side of the investments. They will handle all the tax side of things, ensuring the investments are law-abiding and that taxes due on returns are paid timely.
A legal advisor can find work in any part of the impact investment structure. Most commonly, legal advisors work with investment firms making investments for their clients. Alternatively, investors themselves may also need legal advisors, especially those high net worth individuals.
Since legal advisor is a broad term, the actual tasks within the job may vary depending on who you're working for. A legal advisor needs to have a law degree and may have some experience in law, especially regarding finance.
Some companies only use legal advisors occasionally, while some treat it as a full-time job. In most investment firms handling billions in assets, it's typically the latter.
Researcher
There are a lot of researcher jobs in ESG investing. As a researcher, you may need to look for opportunities for sustainable investments.
For companies working on positive impact projects, researchers may be tasked with finding information regarding the project to study its feasibility.
This role is pretty interesting as a lot rides on your research. Your work could open doors for growth for the company while also recognizing areas and communities that need the most help.
For instance, a company that works on creating opportunities for women entrepreneurs may hire you to research countries or regions with massive gender inequality.
See Related: Best Impact Investing Apps
Social Media Marketer
Social media is now a part of everything, so it's also among careers in impact investing. A social media marketing job is highly desirable these days, as Facebook, Twitter, and Instagram have become such important marketing platforms.
For any project to make an impact, you'll need a strong online presence. The companies directly working with underserved communities or working on sustainability need their work to be shown to the world. And what better way to do that than social media?
As a social media marketer, your job would include running the social media accounts, creating and posting content, and engaging with followers.
Even if the company is getting financed by institutional investors, it's a good practice to have a strong social media presence.
This helps keep the investors happy while also inspiring others to do more to make the world a better place. A strong social media strategy is a sound way to build industry reputation which is why this is such an important position.
IT Assistant
IT assistants are part of every organization and business. As an IT expert, your job is to make sure systems are running smoothly.
From dealing with slow internet to upgrading software, IT assistants handle all the technical jobs around the office. It goes without saying that for such a job, you need to be good with computers.
You should have an education in IT and know your way around computers and networks. Many IT assistants do short courses to learn these skills without needing to go to college.
As an IT specialist, you may find work with an investment company making impact investments or a company carrying out ESG projects.
Either way, you also play a vital role in making a positive change.
See Related: How B Corp Investing Works
Intern
Interns play a vital role in every organization, so an impact investing company is no different.
If you're a fresh college graduate or still in college and feel passionate about impact investment, you could get in as an intern.
Your job may or may not be so hands-on, but it would still be a learning experience. More importantly, it'll look great on your resume when you start applying for real jobs in the impact investment world.
Many such companies working on positive impact projects or products heavily rely on interns for their marketing, communication, office management, and inventory management.
Even if you're not making much, interning at such a venture can be considered a positive thing as you become a part of something even bigger.
For an intern position, you absolutely need to have a job alert set up so you get the latest job opportunities directly to your inbox as these positions can be very competitive.
Frequently Asked Questions (FAQs)
What Jobs are There in Impact Investing?
Impact investing expands investors, investment firms, and companies trying to make a positive change in the world. There are many jobs, at different levels of impact investing.
Typical impact investing jobs include financial advisor, sustainability consultant, data analyst, project manager, impact manager, research analyst, and accountant.
How Do I Get a Job in Impact Investing?
If you're wondering where to find a job in impact investing, career platforms are the best place to start. You can also add impact investment to your interests on LinkedIn to find relevant jobs and create a job alert to find relevant positions as soon as they become available.
Another approach is to look for impact investing firms and directly apply to the jobs posted on their websites.
Why Do Impact Investing?
Impact investing not only makes you financial returns but also creates a positive impact on the world. Whether you're investing in green energy or children's education, your investment goes way beyond profit. It can help create opportunities for underprivileged communities and help save our planet.
Why Work in Impact Investing?
Impact investing is growing rapidly as more people, especially investors want to contribute positively to making the world a better place. By working in this field, you can also be a part of that change.
Not only will it help pay your bills and plan for future retirement, but it also makes you feel good that your work, regardless of the capacity, is having a positive impact on the world.
Related Resources
Kyle Kroeger, esteemed Purdue University alum and accomplished finance professional, brings a decade of invaluable experience from diverse finance roles in both small and large firms. An astute investor himself, Kyle adeptly navigates the spheres of corporate and client-side finance, always guiding with a principal investor's sharp acumen.
Hailing from a lineage of industrious Midwestern entrepreneurs and creatives, his business instincts are deeply ingrained. This background fuels his entrepreneurial spirit and underpins his commitment to responsible investment. As the Founder and Owner of The Impact Investor, Kyle fervently advocates for increased awareness of ethically invested funds, empowering individuals to make judicious investment decisions.
Striving to marry financial prudence with positive societal impact, Kyle imparts practical strategies for saving and investing, underlined by a robust ethos of conscientious capitalism. His ambition transcends personal gain, aiming instead to spark transformative global change through the power of responsible investment.
When not immersed in the world of finance, he's continually captivated by the cultural richness of new cities, relishing the opportunity to learn from diverse societies. This passion for travel is eloquently documented on his site, ViaTravelers.com, where you can delve into his unique experiences via his author profile.