Banks play central roles in our lives, helping people pay for their education, open their businesses, purchase homes, and fund their dreams. Yet, with every new generation, banking must evolve to match client needs and preferences.
Millennials, 1980-1996, now comprise the largest consumer pool and hold a significant share of buying power. So, banks need to turn their attention to this generation.
If they stay current, they can attract and retain new customers for years to come. Likewise, consumers should be prepared for changes in their banking experiences and expectations that reflect millennial attitudes.
Unlock Sustainable Investing Opportunities 🌿
Join the green revolution by investing sustainably with our top partners. Discover platforms that align with your values and offer remarkable opportunities for growth.
Millennials grew up in a different world than the Baby Boomers (1946-1964) and Generation X (1965-1980). They experienced and engaged with rapid growth in technology.
Accordingly, most banking trends revolve around the digital sphere. However, some may surprise you! Let's take a closer look at the top 10 millennial banking habits.
Different Millennial Banking Habits
1. Banking with Mobile Apps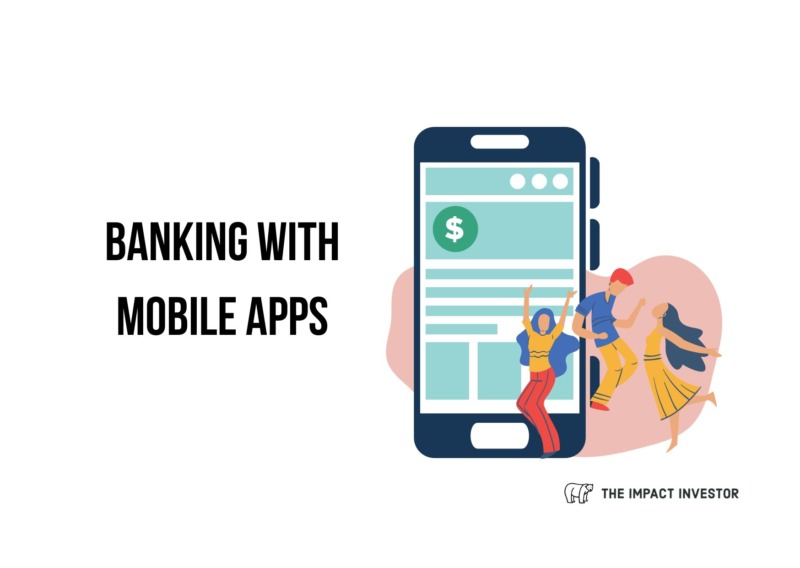 In the past few years, more financial institutions have migrated online. Since 98% of millennials turn to mobile banking, it is easy to understand why banks are launching full-service apps. Consumers can view their finances, connect products, receive monthly statements, transfer money, pay bills, and deposit checks in one convenient place.
Additionally, young consumers are familiar with apps tailored directly to their generation through social media and digital games. Millennials and Gen Z customers expect personalized tools, helpful features, and quick customer service that can be handled on the go and not in a bank branch. In stride, banks are working on creating mobile apps and perfecting the user experience to match these expectations.
See Related: Best Impact Investing Apps | ESG Investing Options
2. Looking into Fintech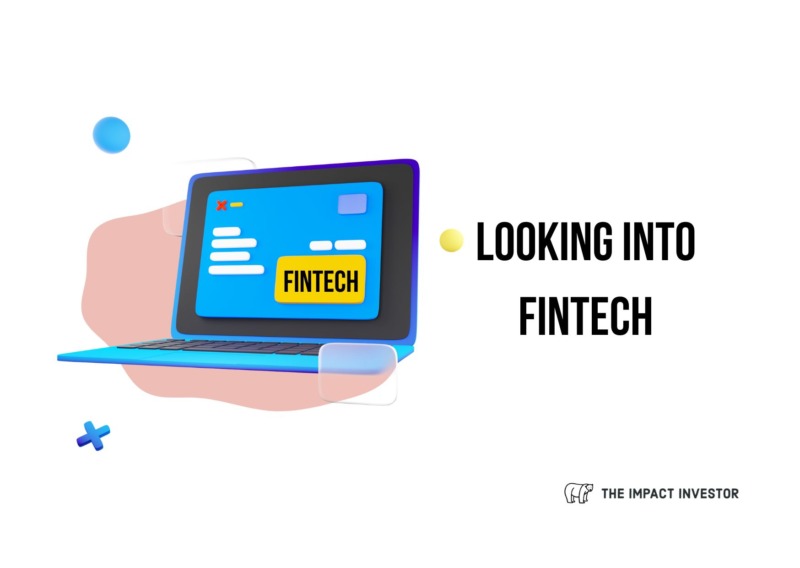 Fintech, also known as neobanks, are financial companies competing with traditional banks. Yet, they are solely online, meaning consumers never need to visit a physical location to deposit, withdraw, or transfer funds.
Since they allocate few profits to operating spaces or staffing, they can invest in a greater number of services. Banking customers can take advantage of all the banking basics and benefit from personalized customer care, account management, cheaper banking fees, and short waiting times for full-fund access.
Globally, Generation Z (1997-2012) is more aware of fintech than millennials. However, they both appreciate that a 100% digital platform may be more beneficial than a physical bank, especially regarding payment apps or money transfer services. Given this, there is no question why neobanks are on the rise worldwide.
One of the most popular companies is Revolut, available in 35 countries. It's easy to see why it is a powerful contender, as it offers many different bank accounts and services from one app. They recognize the value of banking essentials, unique sources of wealth such as cryptocurrency, and rewards and perks.
See Related: Best Investments for Young Adults
3. Investing in Green Banking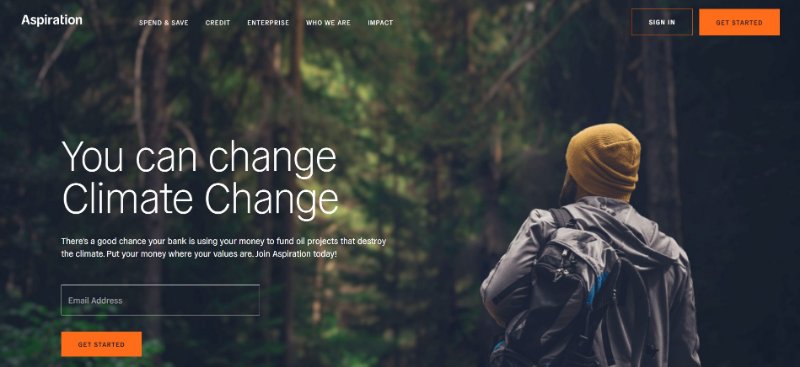 Millennials are more apt to believe climate and the environment should be top priorities than previous generations. This attitude shows up in consumer behavior, including how they choose their financial institutions. Accordingly, banks and neobanks that promote sustainability may have more millennial clients; they may facilitate online banking, electronic billing, low-carbon financing, renewable energy project loans, and environmentally-friendly investment options.
Aspiration is a popular neobank that aims to decrease environmental impacts to zero. They achieve this in multiple ways, starting with their digital banking platform. They also help banking customers invest in sustainable companies and projects, offer cash-back rewards for purchases from select environmentally-friendly companies, purchase carbon offsets when clients buy gas, plant a tree for rounded-up purchases, and provide personal environmental impact tracking.
See Related: Best Socially Responsible Banks | ESG Options
4. Ensuring Banking Security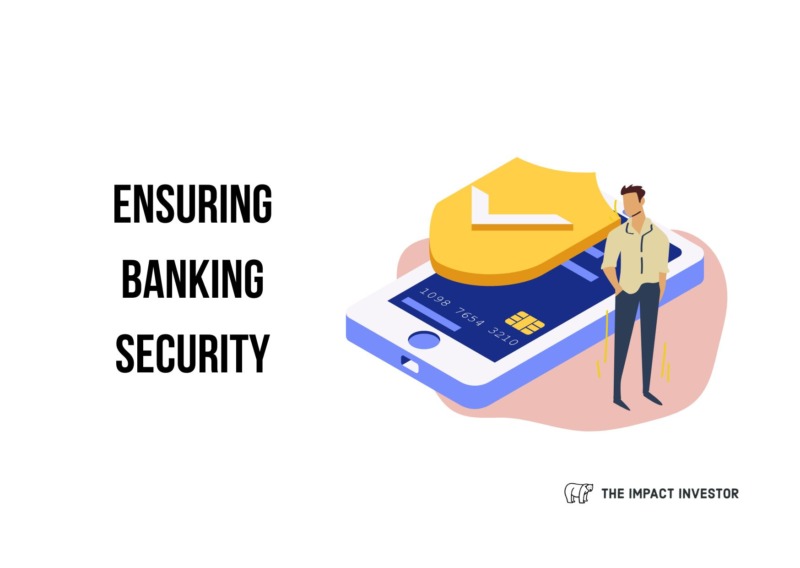 As more companies develop or facilitate online banking services, security concerns grow. 67% of millennials worry about their personal financial information, compared to 75% of Generation X and 77% of Baby Boomers. For that reason, millennial banking habits often include looking for platforms that promote extraordinary security measures.
Besides paying attention to online banking security features, savvy tech users seek transparency about consumer data tracking and distribution. For instance, many money management tools acknowledge tracking account balances and spending habits. However, they may only share these with the user rather than sell them to third parties. 
See Related: Aspiration Review: Is It Sustainable & Legit?
5. Looking for Personalized Products and Services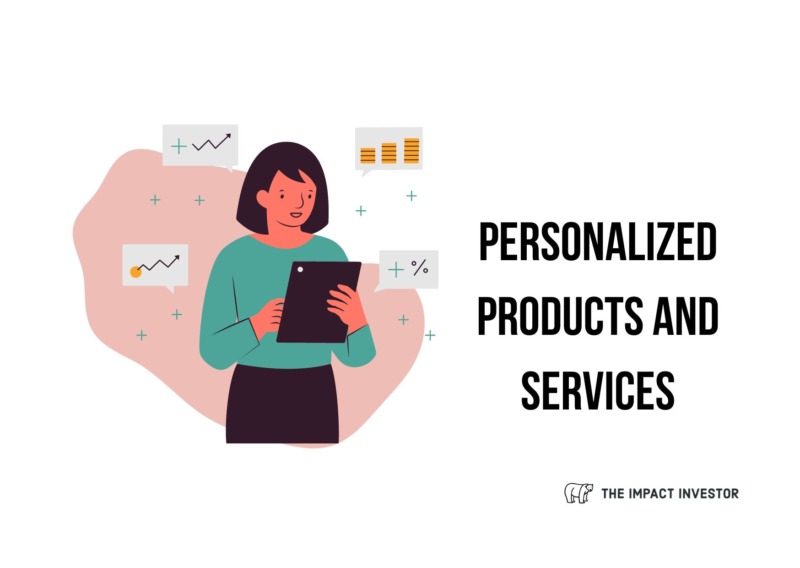 Most millennials want mobile banking services tailored to their needs. Essentially, despite their taste for mobile banking, they want to avoid encountering a generic brand or subscribing to rigid product rules and requirements. They want something that will fit their situation now and evolve to meet their preferences next decade.
Fortunately, online banks can easily accommodate young consumer needs. They can collect client data, execute actionable insights, and enhance the user experience.
They can also perform this on a regular basis, constantly growing with their clients. Additionally, they can ensure accounts and other products consider their clients' unique situations by providing multiple options and add-ons.
Bank branches should rise to the occasion, but millennials have already found a way to supersede their limitations by turning to credit unions. A credit union provides all the essential banking services, yet, as a member-owned co-op institution, they stand behind more personalized products and reasonable rates for financing and loans. Accordingly, 96% of millennial credit union members are satisfied over only 59% of millennial banking customers.
See Related: How to Save Money When You Are Broke
6. Finding Lower Rates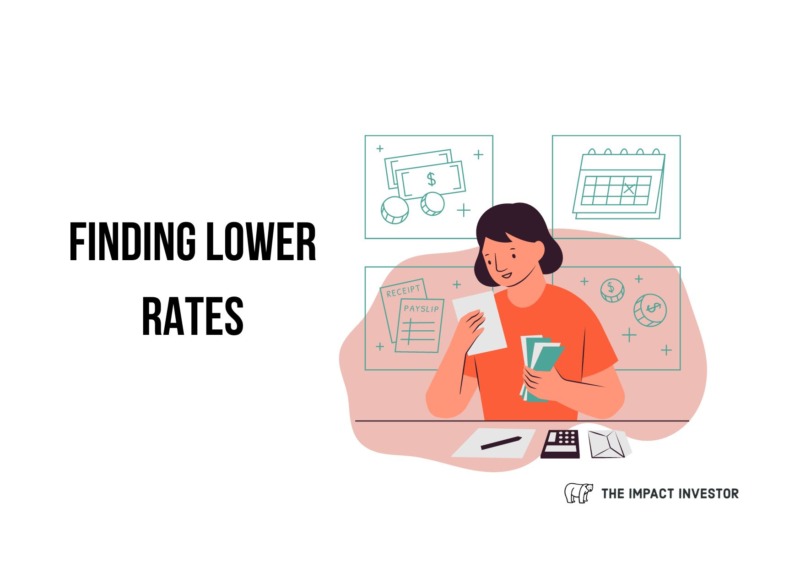 As with most individuals, millennials want to save money without sacrificing their quality of life. One of the ways younger consumers accomplish this is through finding affordable account fees, low-interest rates, and free banking services such as transactions and e-transfers. Credit unions and fintech are both viable options in these scenarios, although many local, smaller banks offer better choices as well.
Lower rates are even more of a concern if they are feeling the heat of financial insecurity. Overall, millennials carry a large amount of debt; it averages $100 906 per person. Since this is the case, banks offering ways to mitigate these burdens or provide better financial security or liberty in the future are the most attractive.
7. Building Strong Relationships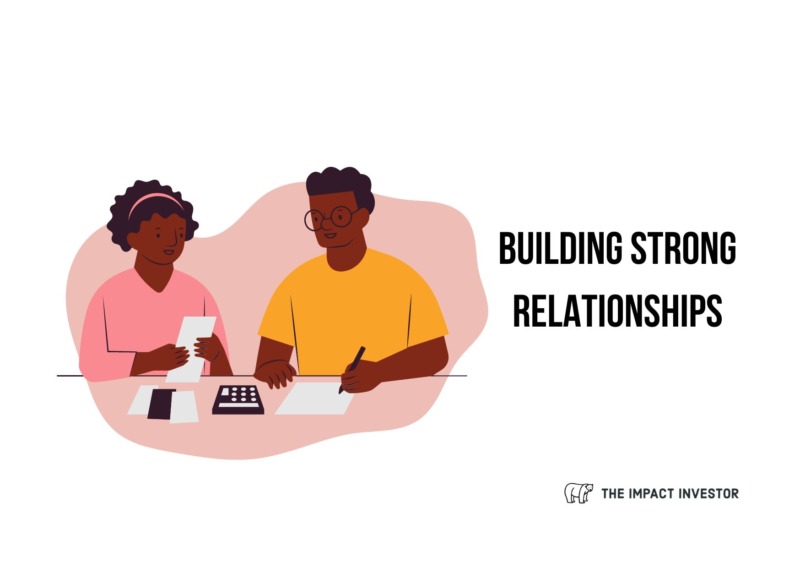 Many millennials have a deep desire for human connection. Since this is the case, building genuine relationships with a financial institution is one of the biggest millennial banking trends. Customer service representatives do not only need to provide excellent client care; they must seek to understand and engage their younger customers.
A genuine human touch in a banking experience is more than just customer engagement or friendly service. Banks must also provide product and fee transparency, uphold their values, and show that they truly care about clients' goals rather than simply turning a profit. If they do this, millennials can build trust in their bank over time, just like a real relationship.
See Related: Best Banks for Low-Income Earners
8. Switching Banks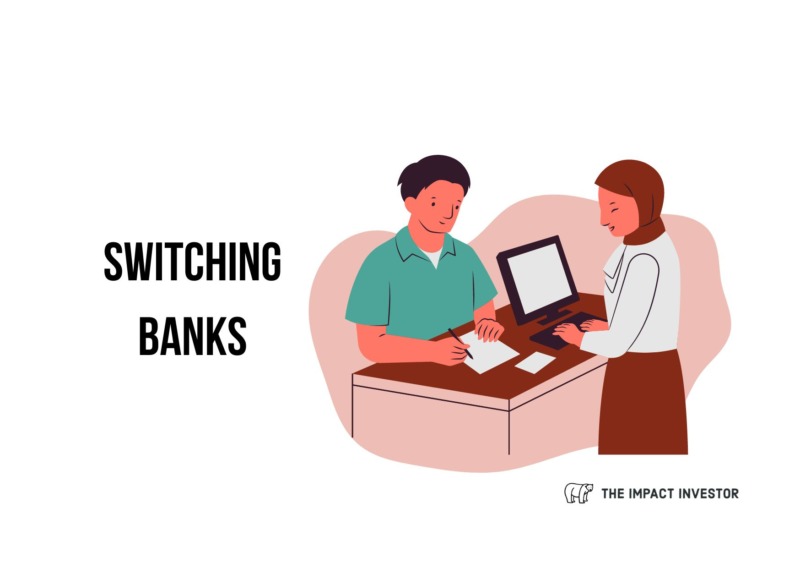 Millennial banking customers are more likely to switch financial institutions to meet their banking needs. Even if it involves hassle, millennials want the right financial products, exceptional customer care, lower rates, and online baking. In fact, 75% of millennials stated they would switch banks for a better mobile app experience, showcasing how important tailored options are for this generation.
Suppose banks do not offer the right products. In that case, millennials may even open multiple accounts to ensure they cover everything.
They can opt for a melange of financial institutions, credit cards, payment apps, and crypto or investing platforms. Fortunately, fintech may be a robust solution in these cases since they seek to satisfy various needs.
9. Going Local, Going Home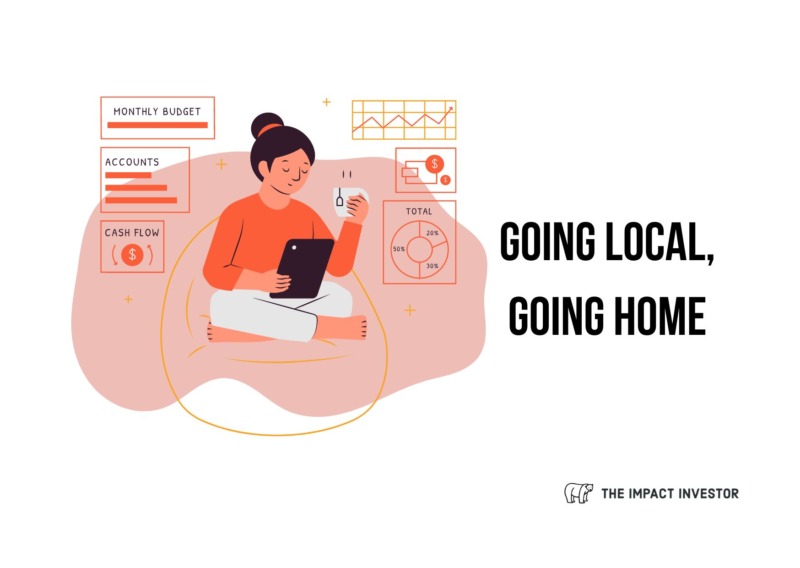 Approximately 40% of young people prefer to shop for local businesses and this phenomenon extends to banks. In many cases, locally owned banks are smaller and trusted by an entire community.
They may offer banking products that are specific to the area, take the time to provide thorough financial information and develop personal relationships. In this way, they differ significantly from corporate banks or large financial companies.
Furthermore, entrepreneurs may be more likely to pursue loans or lending options from smaller institutions; 48% of millennials would go to a local bank, compared to the 39% who would look at a national bank and 5% international.
See Related: Best Home Energy Saving Products
10. Gaining Financial Education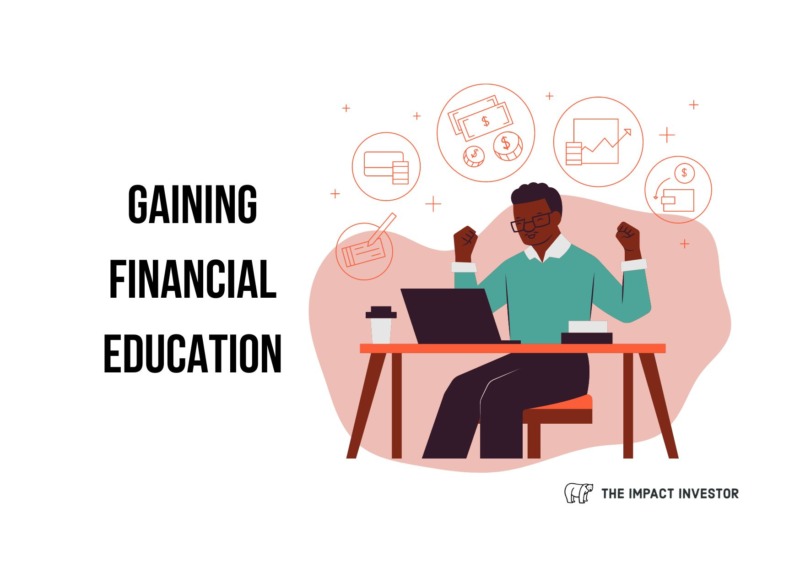 70% of millennials wish they had more financial education. For that reason, millennial banking habits include improving financial literacy online. They look for banks that provide comprehensive information, personalized advice, and situation-based solutions.
Many millennials need help making financial choices, and a financial expert should be there to help them make those decisions and choose the right products. In this way, young consumers can avoid a wealth pitfall or financial crisis. These banking features may be even more critical as millennials prepare to take on large loans, secure mortgages, grow savings accounts, make investments, or prepare for retirement.
Personal Capital, a wealth management platform, understands that individuals need access to financial advice. However, they also need an accurate picture of their money and investments. They offer useful software for managing day-to-day finances and long-term growth and represent the convenience espoused by millennial banking trends.
Related Resources