Sustainable infrastructure is something that is being talked about more and more. Are you a business looking for more sustainable infrastructure? Instead of looking online, you should think about transforming your existing infrastructure. This blog will look at examples of sustainable infrastructure and how to find them.
The cities of the future will be more sustainable than ever before. The infrastructure in our urban areas can help us achieve this goal by encouraging greener practices and reducing our carbon footprint.
What is sustainable infrastructure?
Sustainable infrastructure is a term used to describe physical structures that are designed to last for a long time and resist the effects of climate change. It is an investment in the future of our planet and its ability to support human life. Sustainable infrastructure is designed to be reused and reconfigured over time, making it a key part of sustainable development.
Sustainable Development Goals as developed by the World Bank are a global framework for sustainable development, which includes targets for infrastructure development. Sustainable infrastructure is critical to achieving these goals and ensuring a resilient economy and environment.
How can sustainable infrastructure be achieved?
Sustainable infrastructure is the key to a sustainable future. It is essential for economic development and for the well-being of citizens, but it also has significant environmental and social impacts. Achieving sustainable infrastructure requires investment in both the physical infrastructure and the people who will operate and maintain it. It also requires financial sustainability, which means that the costs of operating and maintaining the infrastructure must be covered by user fees, government subsidies, or other forms of revenue.
There are many ways to make infrastructure more sustainable. For example, using recycled materials can reduce the need for virgin materials and landfill space. Improving energy efficiency can reduce emissions and save money. And investing in resilience can help protect infrastructure from climate change and other shocks.
The OECD has developed a set of principles for sustainable infrastructure projects that can help policymakers identify and promote best practices. These principles address a wide range of issues, including planning, financing, design, construction, operation, maintenance, and decommissioning.
Sustainable Infrastructure Examples
There are many different types of sustainable infrastructure, but some common examples include wind farms, solar panels, and hydroelectric dams. These forms of infrastructure are important because they provide clean and renewable resources that can help to reduce our reliance on fossil fuels. Additionally, sustainable infrastructure can also help to improve local air quality and water resources.
1. Bicycles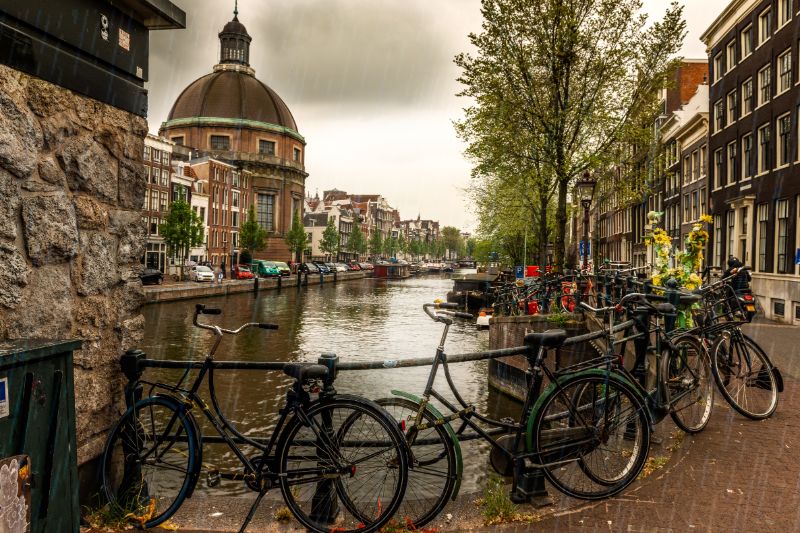 Imagine a world where bicycles are the main form of transportation. No one is allowed to drive a car because there are no cars. How does this biker's world work? Where do people live? How do they go to work? How do they go to the store? If you look at the world today, you won't find this kind of world, but a more realistic version of it.
In many major cities, people have started to use bicycles as their main form of transportation. They live in apartments and go to work on a bike. They use their bikes to go shopping, visit friends, or go to school. In this article, we will explore the benefits of bicycle infrastructure and how it can help make your city a better place to live.
See Related: Best Sustainable Business Examples to Follow
2. Micro-mobility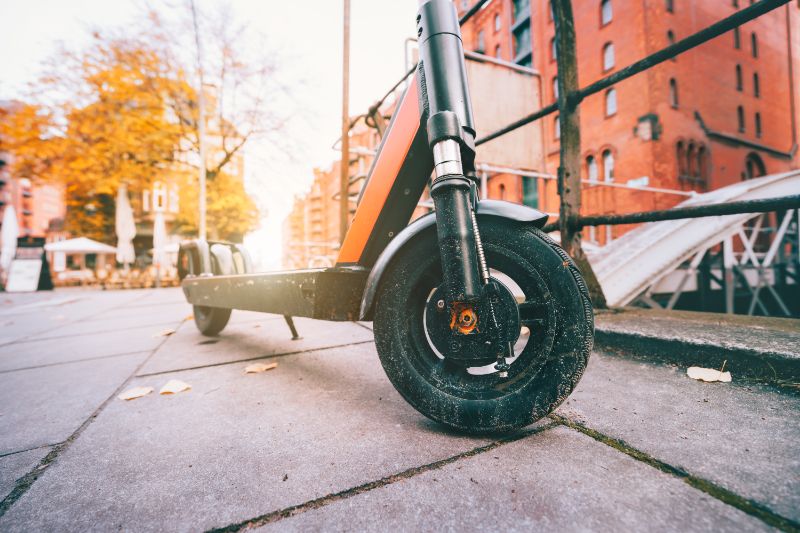 Micro-mobility is a term that refers to small, electric vehicles that can be used for short trips. These vehicles include electric bikes, electric scooters, and electric skateboards. Micro-mobility vehicles are an important part of sustainable transportation because they can help to reduce traffic congestion and pollution.
Additionally, micro-mobility vehicles are often cheaper and more convenient than traditional forms of transportation, such as cars. In this article, we will explore the benefits of micro-mobility and how it can help make your city a better place to live.
See Related: How to Store Solar Energy for Later Use
3. Solar Power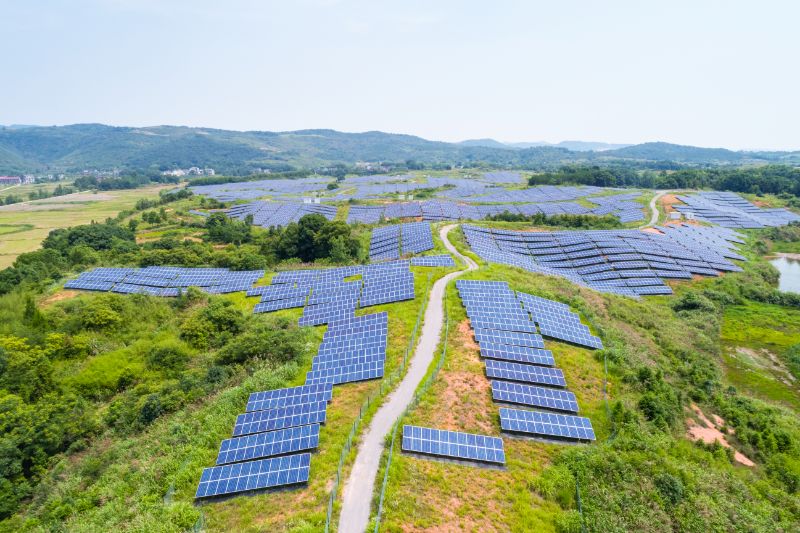 Solar power is a renewable energy source that has gained popularity in recent years as technology has become more affordable and accessible. By harnessing the sun's energy through solar panels, we are able to generate electricity to power our homes and businesses.
This makes solar power an attractive alternative to traditional non-renewable resources, which can be costly and nonrenewable. Whether you are looking to reduce your environmental impact or simply save money on your energy bills, solar power is a smart choice for any homeowner or a business owner.
If you're thinking about investing in solar technology for your property, don't hesitate – solar power is the future of renewables.
See Related: What Are Smart Cities? Different Examples
4. Wind Power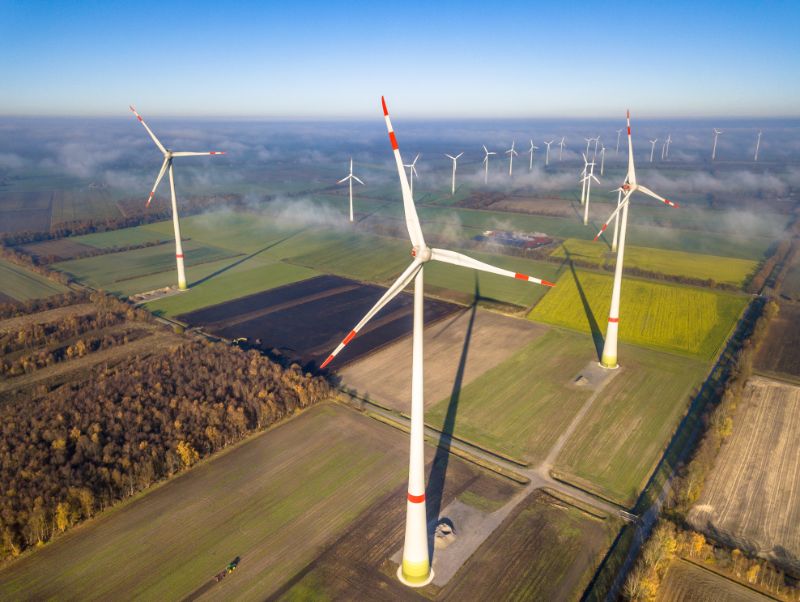 Wind power is a renewable resource that has long been used to generate electricity. Unlike traditional power sources such as coal and oil, wind energy is inexhaustible, so it will never run out. To capture wind energy, wind turbines are typically installed in windy areas where they can harness the power of the wind.
In addition to producing clean, emissions-free electricity, wind turbines also have other benefits, including reducing our dependence on fossil fuels and helping to mitigate climate change. Given its many advantages, wind power has become an increasingly popular choice for those looking to reduce their carbon footprint. Whether you are an individual consumer or a business owner looking to adopt green practices, wind power is definitely worth considering.
5. Geothermal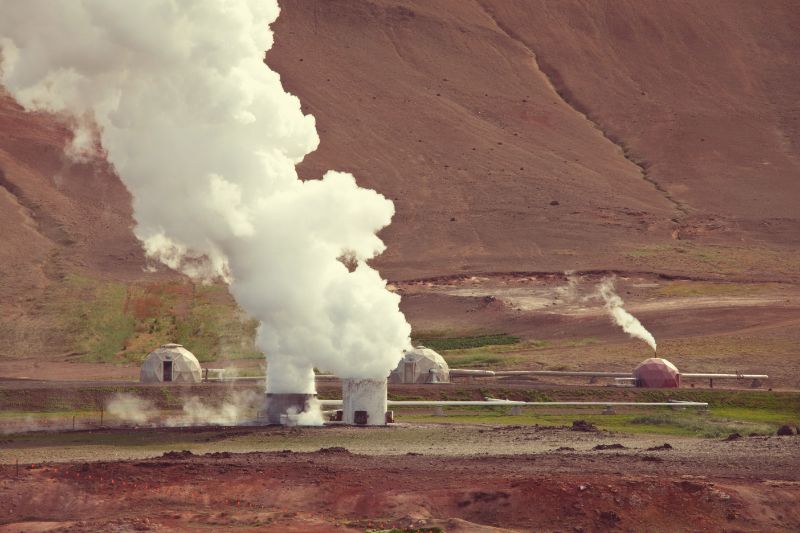 Geothermal is a valuable resource that comes directly from the heat of the earth's core. Unlike other renewable resources such as solar or wind power, geothermal energy is constantly being generated and can be used to provide a wide range of benefits for our environment and economy.
One of the major advantages of geothermal is that it does not produce any harmful pollutants or greenhouse gases, making it an ideal choice for anyone who is looking for a sustainable and environmentally friendly alternative to fossil fuels. Furthermore, geothermal plants are typically smaller in scale than other power plants, which makes them more cost-effective and efficient to operate.
Overall, geothermal has the potential to transform how we generate and use energy in our homes, offices, and communities. So if you're looking for an innovative way to reduce your carbon footprint while also supporting a green economy, geothermal energy may be just what you need.
See Related: Best Green Companies to Invest in 2023
6. Hydropower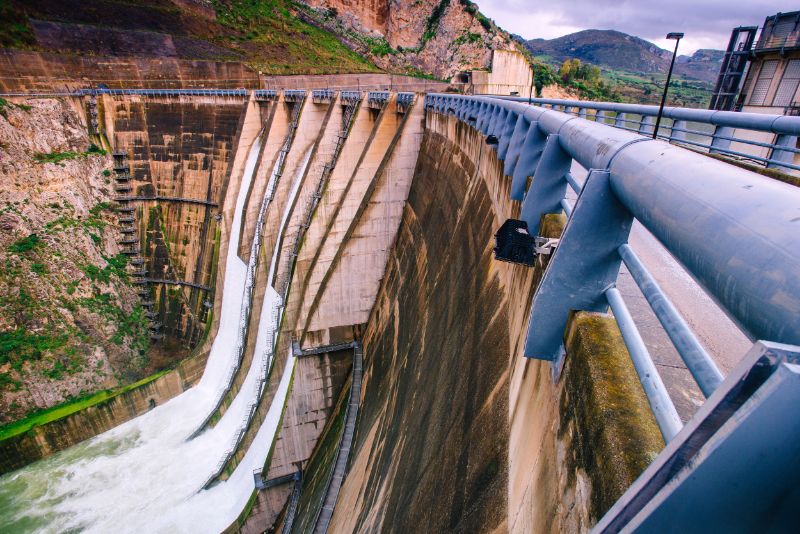 Hydropower is a clean, renewable form of energy that has many benefits for the environment. Unlike other fossil fuels, hydropower does not produce greenhouse gases or other pollutants that contribute to global warming.
Hydropower plants use the kinetic energy of moving water to rotate turbines, which in turn generate electricity. Not only is hydropower a sustainable resource that we can rely on for years to come, but it also provides an efficient way to meet increasing energy demands.
By harnessing the power of water, we can help to protect our planet and ensure a healthier future for generations to come.
7. Public Transit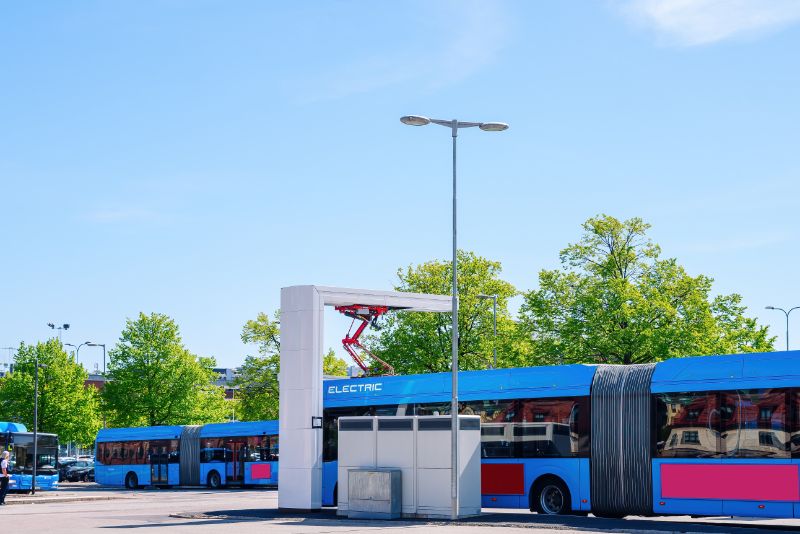 If done correctly, public transport is a great way to reduce your reliance on cars. Whether you take public transportation to get to work, school, or run errands, this form of transportation offers many benefits.
For one thing, public transit tends to be cheaper and more convenient than driving. In addition to saving you money, public transit also helps reduce traffic congestion and air pollution, making our communities healthier and more sustainable, which further enhances economic growth for all.
If you are looking for ways to make more sustainable choices in your life, public transit is definitely a good option to consider. Ultimately, the choice is up to you – but with so many benefits, public transit is definitely something worth considering.
8. More efficient water infrastructure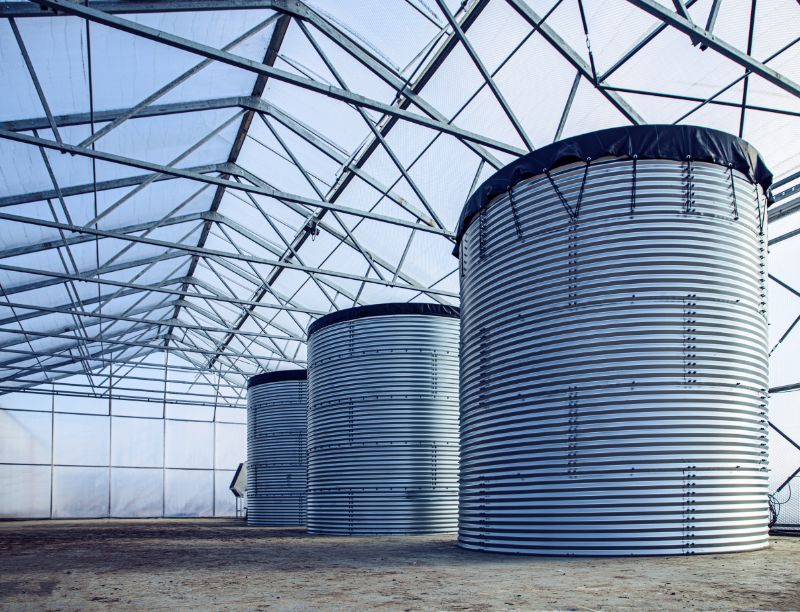 Water infrastructure is a great place to start with sustainable design. Water is a precious resource and we are using more of it than ever, but there are ways to use water more efficiently. The most obvious way to save money on your monthly water bill is by finding ways to conserve that precious resource.
Water-efficient toilets are one example of how we can be more conscious about the amount of water we use each day. These toilets use a fraction of the amount of water compared with traditional ones, which saves you money in the long run by not having to refill them as often (and thereby saving on your sewer fees).
Another way we can save money on our monthly bills is through better insulation in our homes so that less energy needs to be used heating or cooling them throughout the year—this saves both money and energy.
See Related: How Much is a Wind Turbine? Here's What to Know
9. Sustainable waste management
Waste management is one of the biggest problems in many cities around the world, especially for practical urban infrastructure. The amount of garbage generated in urban areas has been increasing over the years, and this trend is expected to continue. In some countries, such as South Africa, China, India, and Indonesia—which together account for 40% of all municipal solid waste worldwide—the increase has been even more pronounced.
In recent years we have seen an increase in sustainable solutions for waste management by governments and private companies alike. These include recycling programs that encourage people to reuse materials instead of throwing them away (for example plastic bottles), composting programs that allow food waste to be turned into useful fertilizer (for example coffee grounds), or incineration facilities where the trash can be converted into energy by converting it into heat or electricity (for example burning tires).
The importance of sustainable waste management cannot be underestimated as it affects everything from global climate change mitigation efforts to human health concerns due to their association with pollution levels at home or workplace locations where children may spend long periods without adequate protection measures being taken care of. This needs to be incorporated into infrastructure systems around the world in developing countries and developed countries.
10. Green roofs and vertical gardens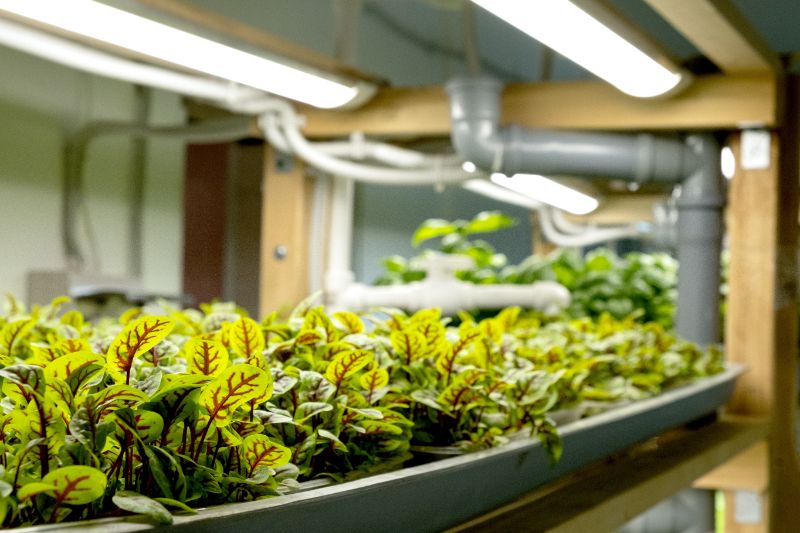 Green roofs are a way to reduce the urban heat island effect. Green roofs can be made of a variety of materials, including soil and plants. They have been shown to reduce air pollution and noise pollution by absorbing carbon dioxide from the atmosphere and converting it into oxygen during photosynthesis, making them a great option for urban planning.
Additionally, green roofs help manage stormwater runoff by retaining moisture in the soil under the plantings that can be used for irrigation or absorption into underground aquifers when needed. Several sustainable cities around the world have made boosted their investment in this form of infrastructure planning to help make their city more livable.
Singapore, for example, has a program called "Cooling Our Cities" which offers subsidies to private building owners who install green roofs or vertical gardens on their property. As part of the program, the city also offers free technical assistance to help building owners with the design and implementation of these features
Conclusion
There are many ways to improve our urban infrastructure, and it's going to take all of us working together to make our cities better places to live. It's not enough for us to simply complain about how bad the traffic is or how dirty the air is.
We all need to take action, and that starts with moving away from our phones and computers every once in a while so we can do something real—like volunteering at local parks or planting trees around our homes and neighborhoods.
FAQ
How can we make sustainable infrastructure?
More sustainable infrastructure can be created by changing the way we plan, construct, and manage buildings. This will require updated business models and working methods, as well as increased partnerships between different sectors from the public sector and private sector.
What are sustainable infrastructure assets?
Why is infrastructure important for sustainability?
Infrastructure that is eco-friendly can assist in developing an area both economically and socially while being sustainably friendly to the environment, enhancing our climate resilience efforts. High-quality and sustainable infrastructure boost productivity and competitiveness which then leads to supporting economic growth and employment possibilities, as well as facilitating international trade.
Kyle Kroeger, esteemed Purdue University alum and accomplished finance professional, brings a decade of invaluable experience from diverse finance roles in both small and large firms. An astute investor himself, Kyle adeptly navigates the spheres of corporate and client-side finance, always guiding with a principal investor's sharp acumen.
Hailing from a lineage of industrious Midwestern entrepreneurs and creatives, his business instincts are deeply ingrained. This background fuels his entrepreneurial spirit and underpins his commitment to responsible investment. As the Founder and Owner of The Impact Investor, Kyle fervently advocates for increased awareness of ethically invested funds, empowering individuals to make judicious investment decisions.
Striving to marry financial prudence with positive societal impact, Kyle imparts practical strategies for saving and investing, underlined by a robust ethos of conscientious capitalism. His ambition transcends personal gain, aiming instead to spark transformative global change through the power of responsible investment.
When not immersed in the world of finance, he's continually captivated by the cultural richness of new cities, relishing the opportunity to learn from diverse societies. This passion for travel is eloquently documented on his site, ViaTravelers.com, where you can delve into his unique experiences via his author profile.