Social impact is a multi-faceted concept that makes it difficult to scale and quantify. How do investors gauge a company's social impact, and how do these companies showcase their impact? Read my guide for details.
Imagine it is lunchtime, and you're scrolling through a list of restaurants to order food. Would you choose a restaurant that has only one or two reviews compared to another option that has 100 or even 1000 views? Most likely not.
That's because these reviews are tangible data that provide a clear testimonial of the restaurant's performance regarding the taste of food and customer service. Getting to the point, that's precisely how measuring social impact works.
With the rise of millennials willing to invest in social impact, more and more companies are trying to adhere to socially responsible criteria.
But that's where it gets complicated. While different organizations put forward multiple criteria, there's no official canon regarding how to measure a company's social impact.
However, that doesn't mean companies don't need to measure their social impact at all. In this article, I will provide a step-by-step guide for how to measure social impact, along with a brief discourse on its importance to give you some insight into the subject.
What is Social Impact?
For those who are new to the concept, social impact is the effect that companies and organizations have on people and communities through their business activities.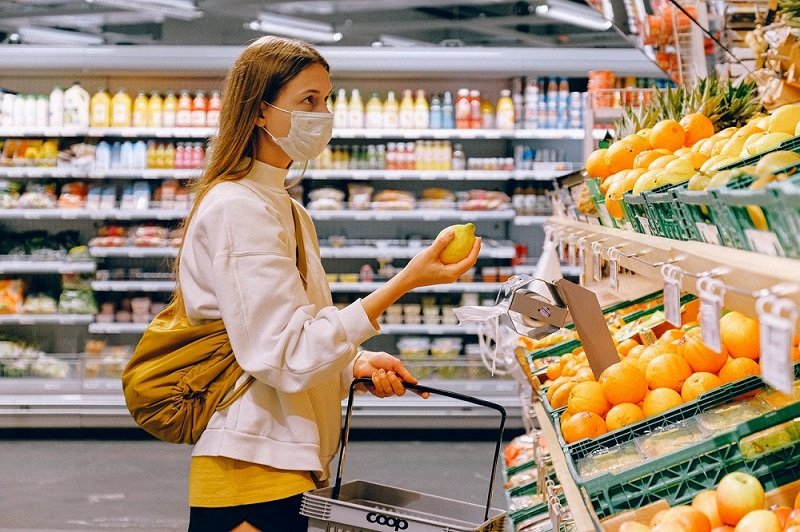 To provide an exact definition, the Center for Social Impact (CSI) describes social impact as the net effect of an activity on individuals or families' well-being.
Similarly, the Michigan Ross Center for Social Impact contributes that social impact is a positive change that works to address an existing social challenge.
However, it is essential to establish the exact definition to cater to the plethora of investors willing to contribute to the market. Moreover, more than 51% of all consumers are speculated to pay for products and services that promote social impact.
Furthermore, research from 2017 shows that there are currently 2251 corporations claiming to focus on social impact and financial gains.
But, how do we know that the companies we're investing in or paying for their products make a social impact? That's where impact measurements and social impact metrics come in.
Why is Measuring Social Impact Important?
Impact investing is the positive change an organization brings to society. Mainly it is divided into three parts, social, environmental, and governance.
However, if you're an investor trying to combat social issues and societal inequalities, you're an investor striving for social impact above all other ESG components.
Measuring impacts is vital for all three parties, the organization, the investors, and the consumers alike.
Without proper data and information, social impact approaches can become baseless and ambiguous. On the other hand, by using social impact metrics and presented data, organizations will validate their methods and attract new investors and customers.
Here's a list of why the quantitative representation of social impact measures is vital before starting with the guidelines for how to measure social impact.
The effective measurement and communication of social impact are important for organizations to market their ideas and business strategies to prospective investors.
It helps companies create a consistent and relevant brand image for themselves.
Detailed data and information help companies devise realistic social goals and plan scaleable initiatives.
Clear and precise measurements retain consumers' and investors' confidence in the brand, especially those working towards achieving specific societal changes.
If companies are running the extra mile to keep their business relevant, it'll cost them a part of their revenue. Assigning funds to this cause will bring financial gains if appropriate measurements are not used for advertising their business in a way that's understandable to consumers.
See Related: What is Social Equality?
Social Impact Measurement Tools
Now, as you would use a simple ruler to measure the length of a tangible object, there are many tools for companies looking at how to measure impact. If you're wondering what social impact metrics are suitable for your organization, you should consider a few aspects.
First, list down the most important things you want your investors and consumers to know about your company's nature.
Secondly, to choose the right social impact metrics, you will need to know how you want to depict your measurements. This depends on your target audience and the complexity of your measurements.
Once you identify these aspects correctly, you can choose the social impact investing tools you want to use for your organization.
See Related: Best Social Impact Jobs: Careers That Drive Change
Accounting and Audit
Accounting and audit is perhaps the oldest technique used to document the social impact of organizations.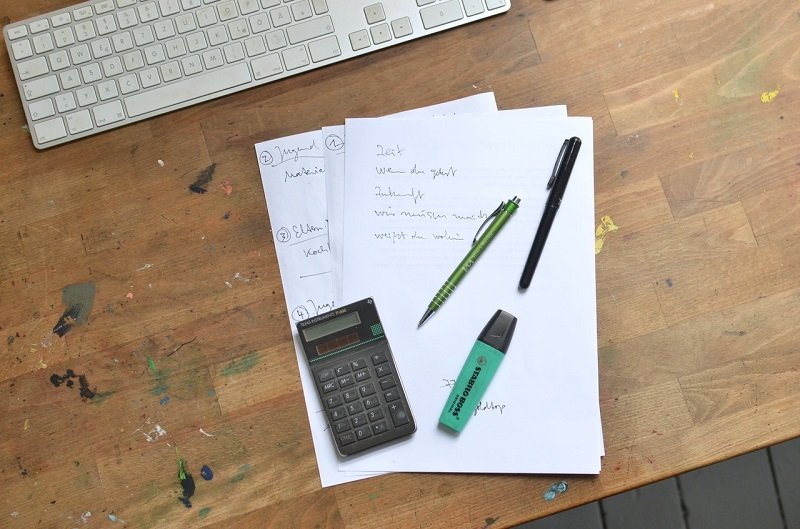 Introduced back in the 1970s, the process consists of a detailed analysis of the effects of the company's activities through three main steps. These steps include planning, accounting, reporting, and auditing.
The Logic Approach Evaluation Program
If you're wondering how to measure the social impact of a project rather than a company, on the whole, the logic approach based on output assessment is the ideal option.
This approach evaluates the outputs rather than the outcomes that companies take into consideration while designing projects. Consequently, it enables companies to include performance assessment in the project design's basic framework to measure its social impact beforehand.
Social Return on Investment
Social return on investment (SROI) is a value-based concept for measuring social impact. These metrics concentrate on displaying the value created by social impact activities taken up by the organization.
An SROI evaluation can be either conducted retrospectively to showcase completed projects' outcomes or conducted beforehand to predict planned activities' social value and results.
See Related: How to Do a Stakeholder Impact Analysis?
How to Measure Social Impact?
Now that you know the basics about social impact and the importance of measuring it correctly, the information leaves you with a question. How to measure social impact in a company and use it for the benefit of the organization?
Here's my step-by-step guide for measuring social impact effectively.
Step 1 – Start With a Realistic Reformation Model
The logic model or the reformation model is the first thing an organization needs to work on to bring its social impact into a clear perspective. This model should include the company's goals and objectives regarding one or multiple social issues it intends to tackle.
The reformation model should define the mechanism the organization will use to achieve the intended impact. Most organizations fail to devise a defined plan during their initial theory of change, which leads to inconsistent measurements in the journey ahead.
For example, let's say an organization focuses on designing effective after-school programs to improve students' grades. The loophole arises when they fail to specify how their programs will improve grades.
In this case, the mechanisms might be that afterschool programs will reduce exposure to toxic home environments or increase students' educational hours. The organization should look into each tool to create a robust reformation model and identify how they plan to achieve their desired impact in the first place.
Building an appropriate impact mechanism for the reform program will ultimately lead to productive KPIs, realistic goals, and organized data. These elements will help them deliver the required feedback to their consumers and investors.
See Related: Best BlackRock SRI Funds
Step 2 – Listing The Salient Performance Indicators
Once an organization has devised a proper reformation plan or theory of change to tackle social issues through its activities, it is time for the next step. Now, the company has to choose which social impact metrics they should work with to bring the desired results.
Companies can either choose their set of metrics from social impact program providers or simply decide to work on the important ones toward their ultimate goal. Usually, these are the ones that have the broadest reach to their target impact and define their success rate correctly in the respective field.
However, if they go with official metrics from a social impact organization, data collection can get quite tricky. The ideal way to combat this challenge is by appointing competent data collection and analysis experts for each social impact metric.
These experts will collect the data required for each metric and store it in specific formats for future reference. Similarly, they will work to track the progress of the goal associated with their respective metrics.
This inclusiveness and transparency help the entire workforce come to terms with its salient social impact aspects and work together to achieve the desired results.
See Related: What is Shared Governance?
Step 3 – Effectively Collect and Analyze Data
This is perhaps the most critical part of measuring social impact. After a company succeeds in formulating a comprehensive theory of change and identifying its salient performance indicators, the next crucial step is to collect data accordingly.
The process through which companies collect and analyze their data plays a vital role in improving their social impact programs in the future.
Let's go back to the after-school program example I mentioned in step one. If the data collection and analysis indicate that the afterschool program does succeed in promoting good grades in students, the company can choose to carry on with it.
However, suppose the results show that the program only benefits a few students while others still lag behind due to fatigue and exhaustion. In that case, the company will need policy reform.
Similarly, the correlation of data will help conclude which groups the policy serves better. This way, the organization can also choose to maintain the policy for certain impact groups and devise new strategies to target other impact groups in the future.
See Related: How to Start Investing in Gender Equality
Step 4 – Putting The Results To Use
The primary purpose of measuring social impact is to use it for future improvements. That's why if an organization collects quantitative external and internal data regarding its social impact but doesn't use it effectively, it might go useless.
After a company has collected the data on the specified performance indicators, they should hand-pick all the relevant information and evaluate the results for use. A basic framework to review social impact data includes,
Listing out the key events and achievements
Specifying the improvements and new strategies introduced in the reporting period
The input metrics used
The outputs delivered during the reporting period
Screening the data for errors
Evaluating its objectiveness
Balancing out the results to conclude if they are clear and practical correlating to the data
Keeping this framework in mind, companies can easily formulate a productive result report to validate the data they collect. Although some organizations tend to whitewash the negative results at this point, these aspects are crucial to helping the organizations grow and learn from experiences.
However, if generated with responsibility and foresight into the future, formulating comprehensive data results can help companies create effective strategies and stay ahead of their game in the long run.
See Related: How to Build a Socially Responsible IRA
Step 5 – Communicating the Social Impact Measurements
Finally, a crucial aspect of how to measure social impact is to present it effectively to the masses. Let's face it if you collect mounds of data concerning a strategy that costs you a percentage of your revenue, only for it to be incomprehensible to the public would be a total waste.
That's why, once the measurement, data collection, and result compilation processes are complete, the next step is to create a comprehensive impact report. A company can publish this report with its annual progress report or release it individually.
Mainly, it should include the company's mission regarding social impact. It should also cover the measures the organization took, including the quantitative internal and external data about its effects on target communities.
To maintain transparency, it is good to include both negative and positive outcomes in the impact reports. This establishes a company's identity as an organization that targets steady growth and values the impact it thrives for.
Similarly, a clear representation of all aspects leaves less room for data loopholes and inconsistency in the final report. After that, the report should conclude with its plans to extend the social impact measurements in the current reporting period.
Additionally, including regenerative mechanisms to combat incompetent results and mistakes is an attractive clause to appeal to future investors and consumers.
See Related: Best Impact Investing Jobs
Step 6 – Claim Your Social Impact
For companies wondering how to measure social impact, the integral benefit lies in the result. After they have completed an accurate social impact report, they can use their measurements to claim their social impact rightfully.
While some organizations may base their claims on data collection, analyzing the data's correlation and presenting the results is essential to strengthening their social impact claim.
Unfortunately, most organizations these days thrive for social impact without actually capturing its essence, using it merely to bring in woke investors and hike up their sales.
However, as the knowledge about measuring social impact is becoming more common among consumers and investors, such malicious companies will have difficulty staying in the game in the future.
Related Resources: