Solar panels can be a great way to enjoy clean energy and cut your dependence on the electrical grid. But which company should you turn to when you're ready to buy a solar panel system?
While there are now several great solar panel providers, Tesla is worth checking out. Their solar panels are sleek and built to last for years, and the company even offers a price match guarantee.
But just how far can Tesla's solar energy system go when it comes to minimizing your dependence on your local utility grid? What happens if a natural disaster knocks out the neighborhood's power lines?
Unlock Sustainable Investing Opportunities 🌿
Join the green revolution by investing sustainably with our top partners. Discover platforms that align with your values and offer remarkable opportunities for growth.
The good news is if you do purchase your solar panels from Tesla, they'll still work in the event of a power outage. But it's not necessarily because of any special features in the panels themselves.
It all goes back to a decision the company made back in mid-2021. They then announced that all of their solar systems would henceforth be automatically bundled with a Tesla Powerwall.
But what does that have to do with using solar panels during a power outage? Quite a bit, actually.
In order to explain what the Powerwall is and what it does, let's first look at why many solar panel systems won't work during a blackout.
Do Solar Panels Work When the Power Goes Out?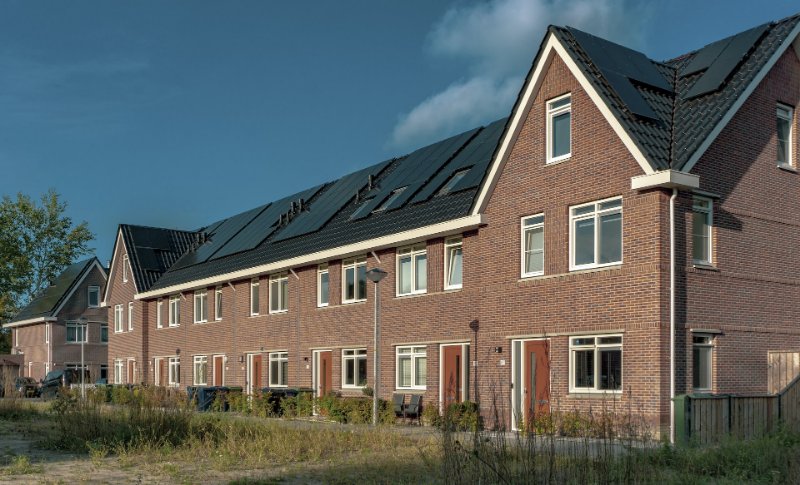 Researchers have found that more power outages happen in the U.S. than in any other developed nation. But if you have solar panels and the power goes out, do you still have power?
Not necessarily. Outfitting your home with a great solar panel system may not be enough to ensure you enjoy complete energy independence.
Most solar panel systems are designed to shut down along with everyone else's power in the event of a blackout. Why? Because most of them operate on a grid-tied solar system.
That means that even though they're able to generate electricity, most solar energy systems are still connected to the local electric grid by a solar inverter. If your home isn't producing enough solar power at night, then the inverter kicks in and uses energy from the power grid.
If your grid-tied system produces excess energy, the inverter can also contribute it to the grid in exchange for a credit on your utility bill. This process is called 'under net metering,' which can be a great way to save on energy costs.
Typical grid-tied solar systems have a special automatic shut-off feature that's designed to kick in during a power outage. Rest assured that this is not solar power failure but a safety feature of the average grid-tied solar system.
Remember how your inverter can send energy back to the local power grid? By shutting off this capability, your utility company can help ensure that your inverter doesn't accidentally send electricity over damaged lines while utility workers are fixing them.
The bad news is that you won't be able to access any of the energy your solar panels may still produce while the power is down. Unless, of course, you happen to have a battery-backed solar system.
See Related: Solar for Low-Income Households: Financing Options
What Is the Tesla Powerwall?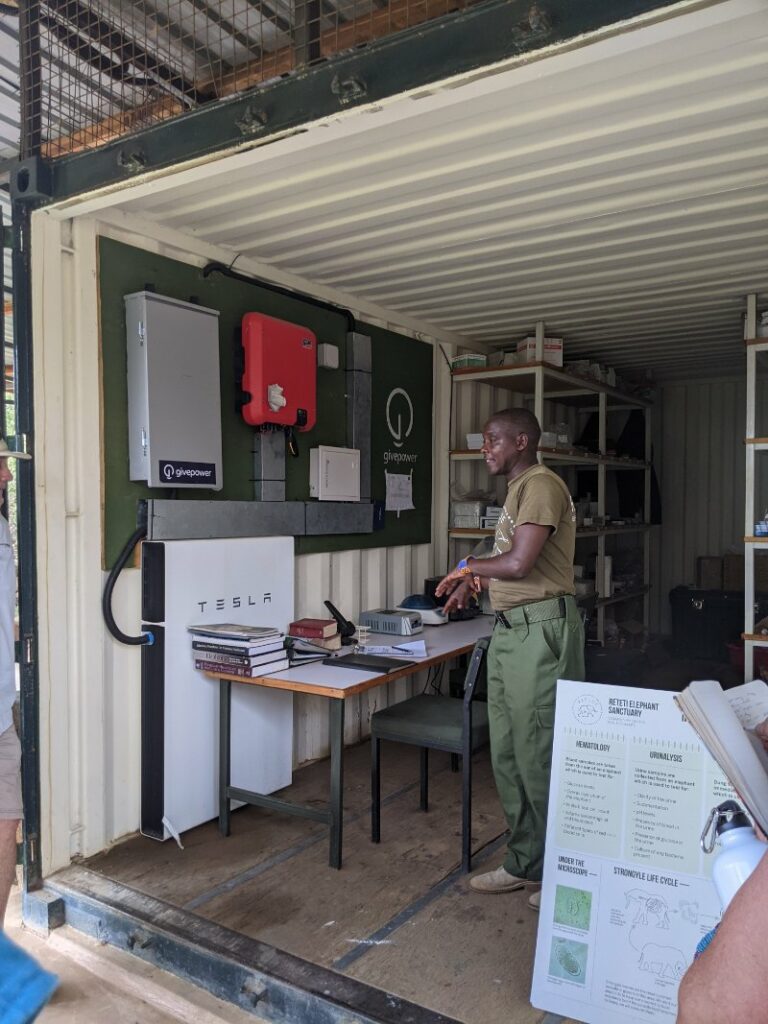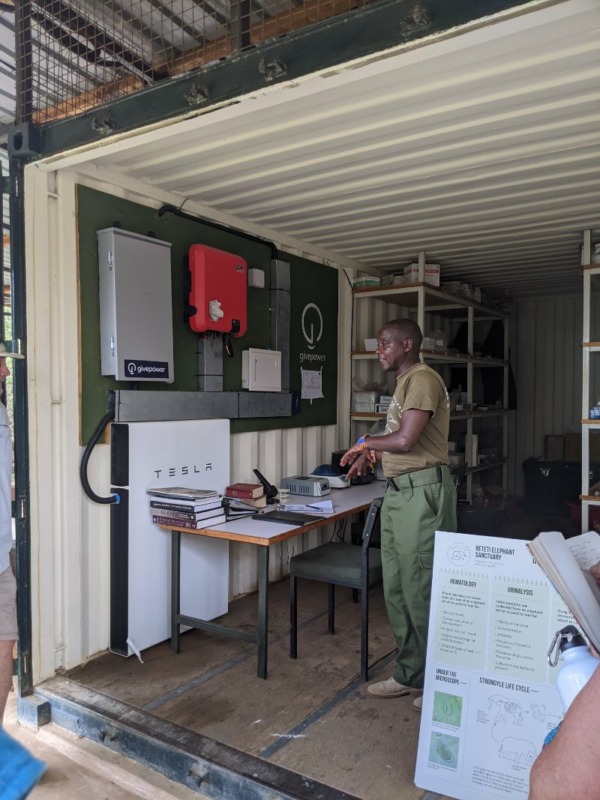 Tesla's Powerwall makes running solar during power outage blackouts effortless. The Powerwall is a solar battery that stores excess energy you can use even if your grid power goes down.
As far as safety is concerned, the Tesla solar panel system works much like other grid-tied systems. During a power outage, it will also disconnect from the local electric grid to ensure the safety of utility workers.
However, within a fraction of a second, your Powerwall will kick in with its energy storage supply to keep your house up and running. The Powerwall works so quickly that you may not even notice that your power is down.
The Powerwall is also prepared for long-term outages, such as those caused by natural disasters. During the day, your Powerwall can continue recharging itself from the energy produced by your solar panels.
Suppose your solar panels produce more energy during a power outage than your Powerwall can store. In that case, it will automatically shut the system down until its energy can be used or stored again.
See Related: How to Store Solar Energy for Later Use
Tesla Power Outage Tips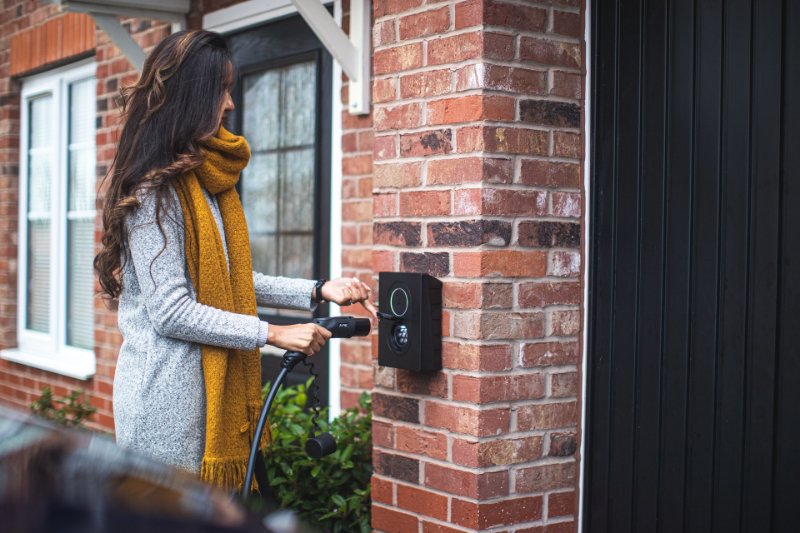 During power outages, each Powerwall connected to your solar system will be capable of providing up to 5kW of continuous energy. If the power outage you're dealing with is due to downed power lines, this should be more than enough to tide you over for a few hours.
But if you find yourself in a situation where you may be without power for a few days, then you may want to use your energy storage sparingly. This is especially true if local weather conditions may prevent your solar panel system from collecting as much energy as usual.
The Powerwall app can help you conserve energy in these situations when you opt-in to Storm Watch mode on the associated app. When Storm Watch is enabled, it will automatically charge your Powerwall to its maximum energy capacity any time a severe weather alert is issued.
You may also want to ration the power you use from your solar battery by using it for low-energy devices like your phone, lights, TV, and microwave. While you can also use it to power essential appliances like the fridge to keep your food cold, you may want to consider cutting down on other major appliances.
A major blackout may not be the best time to use excess power to wash clothes or dishes or charge your car unless necessary.
See Related: Tesla Lease vs Buy: What's the Best Option?
Other Useful Blackout Products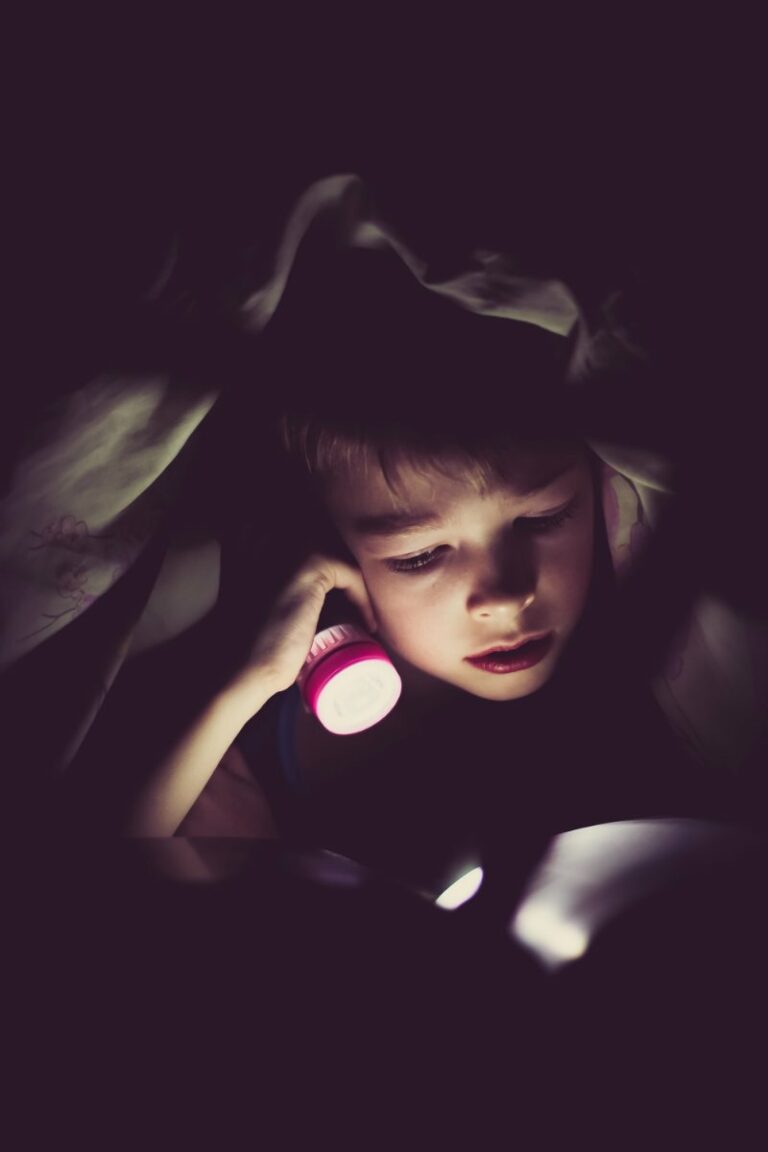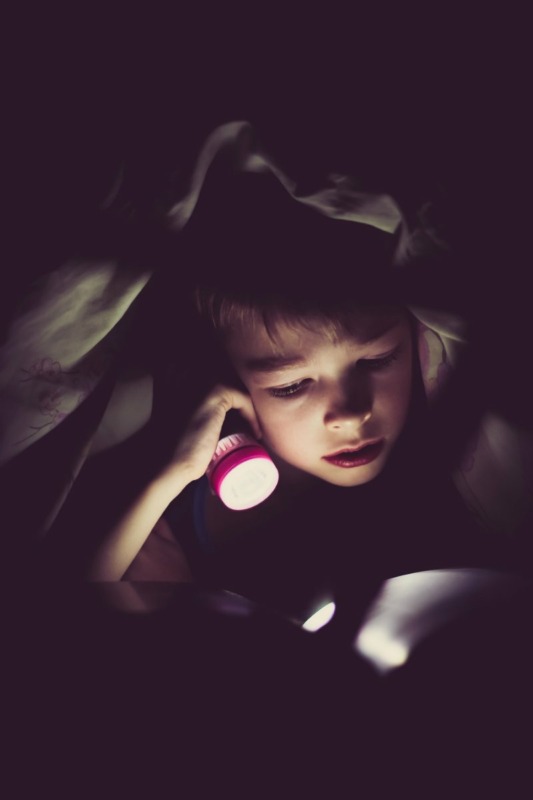 You can't be too careful when providing power during a power outage. While solar batteries are a great way to enjoy the backup power of renewable energy, you may also want to consider having a few other items on hand.
If you know a storm is on the way, you'll want to ensure that you have enough power for emergency lighting or medical equipment while you remain off-grid.
See Related: What is the Average Tesla Repair Costs? Full Budgeting Guide
Portable Inverter Generator
If you don't want to take the chance on your solar battery storage running low, you might also consider investing in a portable inverter generator. This EPA-compliant generator from GenMax will give you the option of using fossil fuels for emergency energy storage. When run at a maximum load of 25%, the quiet engine can last up to 10.5 hours on just 1.1 gallons of gasoline.
Emergency Radio/Flashlight
Stay on top of the latest weather alerts with this handy emergency radio device from FosPower. It not only functions as a radio but also as a phone charger and flashlight. Best of all, it comes with several charging options to make sure it's ready to outlast any blackout.
It's equipped with a little solar panel system, but the 2000mAh power bank can also be charged using AAA batteries or the attached crank lever.
Portable Fan/LED Light
There's nothing worse than a power outage during the summer heat. If you want to extend the life of your solar battery storage by going easy on the AC, check out this battery-operated fan by AMACOOL.
It comes with a 10000mAh rechargeable battery that can keep the fan running for anywhere from 9 – 36 hours, depending on your select speed. The fan is also equipped with LED lighting and two USB ports for charging your phone or other electronic devices.
First Aid Kit
No matter how great your backup power system is, the importance of having a First Aid Kit can't be overestimated. Never get so caught up with your solar panel system that you forget to think about other power outage essentials!
See Related: Best Solar Panel Alternatives to Consider
Is a Tesla Solar Panel System Right for You?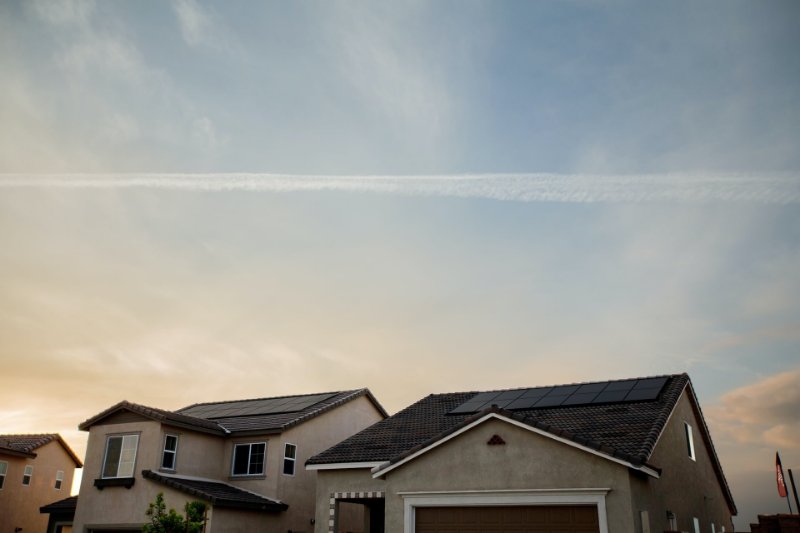 As eco-friendly resources continue to gain popularity, more solar systems are appearing on the market daily. So how do you know which solar panels are right for you?
Honestly, this will depend on various factors, ranging from where you live to how much energy you hope to save. It's worth researching any local companies that may offer deals, some of which may also offer solar batteries.
But if you're specifically considering investing in Tesla's solar system, here are some fun and unique facts you may find interesting.
Tesla Got Into Solar Power in 2016
Tesla is primarily known for its electric cars and the occasional Twitter antics of its founder, Elon Musk. But the company decided to get into solar energy in 2016 when it purchased a solar company called SolarCity.
Tesla explained in a press release that the acquisition couldn't have come at a better time. "Tesla is getting ready to scale our Powerwall and Powerpack stationary storage products, and SolarCity is getting ready to offer next-generation differentiated solar solutions. By joining forces, we can operate more efficiently and fully integrate our products while providing customers with an aesthetically beautiful and simple one-stop solar + storage experience: one installation, one service contract, one phone app."
See Related: Northrop Grumman Corporation ESG Profile (NOC): Is It Sustainable?
Tesla Solar Panels Are Surprisingly Affordable
Tesla has become one of the largest solar providers in the U.S. and has installed over 430,000 systems across the country. While "cheap" may not be the first word that comes to mind when you hear the company name, Tesla's solar panels are pretty affordable.
The company explains that the high price of the average solar system is due to the added extra costs of things like design and permitting. By streamlining its process, Tesla can cut costs and offer a Solar Price Match guarantee.
You Can Charge Your EV Car With the Tesla Solar System
Not only are Tesla's solar batteries great for power outages, but they can also be used to charge your electric car. By including a Powerwall in your Tesla solar system, you'll be able to power everything from major home appliances to the car you drive on solar energy.
Any excess solar energy your system generates will be directed back to your local electrical grid. The Tesla solar system is a great way to contribute to a more sustainable future.
Monitor All Your Tesla Products From One App
One cool perk of using Tesla's renewable energy sources is the ability to monitor everything from the Tesla app. Available on the Apple App Store and Google Play, the Tesla app lets users monitor how much energy their solar panels produce, access a variety of Tesla vehicle controls, and change their Powerwall settings.
The app additionally offers several features designed to help users through power outages. You can customize your backup energy protection option to reserve a specific amount of energy until your local electricity grid is back online.
See Related: How to Use a Tesla Powerwall Without Solar: Is It Possible?
Tesla Offers an Excellent Solar Warranty
One of the biggest pros of many Tesla solar reviews is that the company offers one of the best warranties of any provider. Tesla's solar panels come with a full 25-year performance warranty which covers any related labor.
The entire system, including the solar inverter, Powerwall solar battery, and any roof mounting, is covered by a 10-year warranty. During this time, Tesla will perform any labor you may need for free.
See Related: Abbott Laboratories ESG Profile (ABT): Is It Sustainable?
You Can Also Opt. For an Entire Solar Roof
While Tesla's solar panels are designed to be very sleek, some customers opt. for the Solar Roof. Rather than traditional panels, Tesla will install tiles on your roof that act as miniature solar panels.
They work together in much the same way as a traditional grid-tied system to absorb sunlight to create electricity that you can use to power your home. Telsa's Solar Roof also works with the Powerwall battery backup system to keep you up and running when power outages strike.
Related Resources