With the ever-rising energy bills, most low-income families cannot keep up with the energy costs. Fortunately, solar power for low-income families can help them with energy savings and improve their quality of life.
Joining a solar assistance program can help homeowners save costs through low-income solar incentives. Now, the trick comes in finding the right program! This is because getting free solar panels for low-income families can be tricky.
Not to worry though, as we have done the hard work for you! This list contains some of the best low-income solutions for you.
Unlock Sustainable Investing Opportunities 🌿
Join the green revolution by investing sustainably with our top partners. Discover platforms that align with your values and offer remarkable opportunities for growth.
But before we get right to it, let's see whether it's a worthy route to follow.
Benefits of Solar for Low and Moderate-Income Households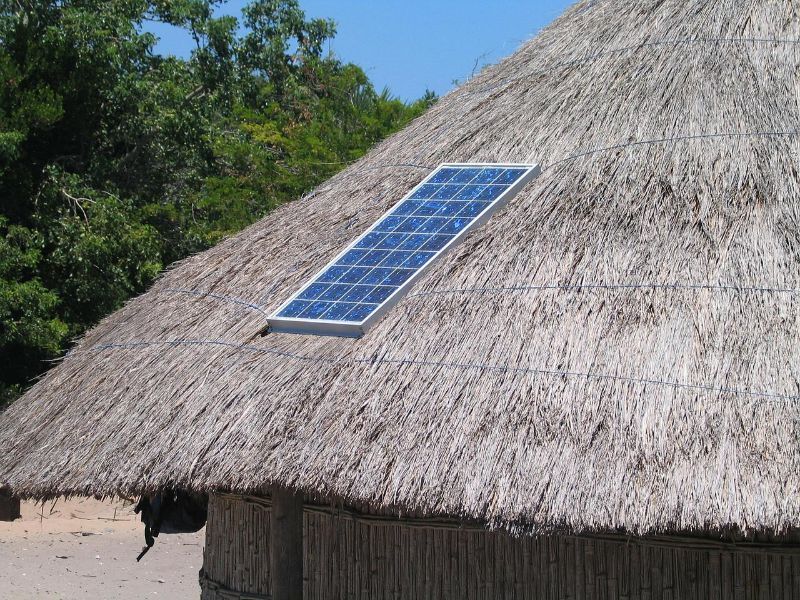 Solar Helps with Energy Costs
Solar is free energy from nature. And it does not take a lot of resources to produce solar energy. Unfortunately, the initial cost can be significant. That is why most low-income households cannot get access to solar energy.
Making solar accessible to low and moderate-income families can help them reduce their energy bills. Since power takes up a huge chunk of a household's income, switching to solar can help better their quality of life.
Solar Helps Promote the Use of Renewable Energy
Most local governments want to promote the use of renewable energy. And solar is one of the major sources of renewable energy in the world. Using the sun, solar panels can generate power, decreasing reliance on power generated by fossil fuels and reducing greenhouse gas emissions.
Since low-income households make up a huge majority of the population, it is only prudent to help them switch to solar power. Subsequently, governments can achieve renewable energy targets when many of these households switch to solar.
More Solar Creates Employment Opportunities
Many low-income households in the US suffer from unemployment or underemployment for a whole host of reasons.
Introducing low-cost solar into these communities can help create employment opportunities. Higher demand for solar panels means a higher demand for people who can make, install and maintain them.
See Related: What Is Commercial Solar? What You Should Know
Why are Low-Income Homes not Adopting Solar?
Solar might be the most affordable form of renewable energy. But, it is still not accessible to everyone.
Why?
Most low-income households face barriers when trying to make solar installations. Here are some reasons why most the low-income homes have not fully adopted solar energy:
1. The High Initial Cost of Installation
The cost of installing a solar system in your home can be very high. This is because you have to account for the cost of buying solar panels, batteries, and inverters. The cost can run to thousands of dollars, especially if you want to transition fully to renewable energy.
Most low-income homes do not have money to cover the high initial cost. Therefore, the high cost of installation is one of the top reasons why most households still rely on the national grid.
2. Lack of Infrastructure
Installing solar in your home requires some infrastructure. You need to install solar panels on your rooftop or yard. So, if you do not have enough space to install these panels and even store batteries in your home, then this can pose a big challenge.
Generally, most low to middle-income households are small homes. This means they might not have enough space in their homes to cater to solar systems installations.
3. Lack of Information
There is still an information deficit when it comes to solar energy. Most low-income people are poorly informed about the importance of solar and how to install it in their homes.
More community education needs to be done. This will help homeowners and households understand the importance of this alternative form of energy. Proper education is likely to encourage the adoption of solar in most low to middle-income households.
It's not just better for low-income households to know about opportunities that could help them – it's important that everyone in the world knows the benefits of solar energy to help build a cleaner world for all.
See Related: Different Solar Financing Models: What is Best for You?
10 Solar Programs for Low-Income Households
1. EnergySage

Installing solar power for low-income families can be challenging due to the lack of roof space and even the high financial cost. Fortunately, with community solar programs, you can bypass the initial cost and get solar power directly from a solar power farm.
With EnergySage, you do not have to install your solar panels. But, you can still do your part by championing renewable energy through community solar programs. All you have to do is check around your community to determine if they have a solar power farm near you and then request a connection.
But, to qualify for this program, you must first check your city's median household income. If you make from 50% to 80% of the medium income for your city, you can apply for the program.
Some of the states that have low to middle-income solar programs include New York and Illinois. The best thing is that the program is also available to renters. And you can also enjoy this program if you are a veteran.
2. Acardia Power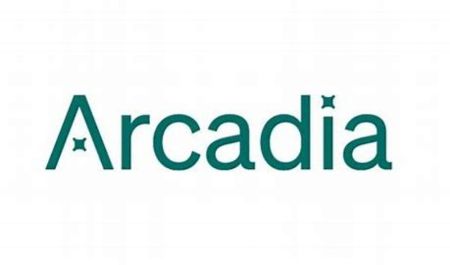 Arcadia Power is a great community solar program for homes that cannot afford the high installation of solar systems. It is also available to renters, and the good news is that you do not need a credit card or even a contract to start using solar power!
They give you an online dashboard so that you can track your solar power usage and also help you understand how everything works.
It works by connecting you to the farm's solar power. Instead of having solar panels and systems installed in your home, you get a share of solar power from the farm. You earn credit from the farm and this means that part of your power bill is directed to Arcadia Power so that they stay in business.
There is no upfront cost needed for the installation. The cost of synching your account and connecting you to solar power is managed by the solar developer.
All you have to do is pay one power bill and earn credits in the process. It is a great way to save on energy costs, even if you cannot install solar panels in your home for whatever reason.
See Related: Best Solar Project Management Software
3. Nexamp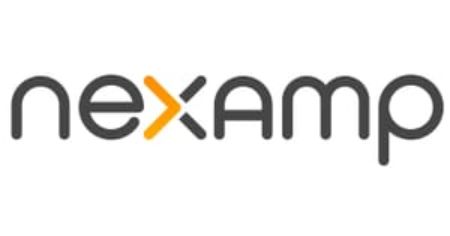 The goal of Nexamp is to ensure energy equity for everyone regardless of their income. They believe that every community should have access to renewable energy.
They are concerned about the pollution caused by fossil fuels and the barriers that low-income households face when accessing renewable energy. They aim to break the barriers and make solar energy available to everyone.
They are experts in solar energy and are committed to connecting low-income households to solar power options. Solar is a cheap source of energy, but it comes with a high cost of installation, as the right infrastructure is required.
Also, some properties cannot have solar roof panels installed. This can be due to the size of the house, lack of credit, whether or not it is a single property or unit, or even lack of solar incentives where you live.
Nexamp comes in and helps you to get solar power without paying any upfront cost or worrying about the infrastructure. The program is available to low-income homeowners, renters, and even small businesses.
Also, besides being a community solar energy provider, Nexamp offers other green energy solutions to communities.
4. Oregon Solar & Storage Rebate Program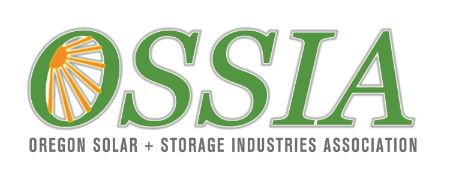 With Oregon Solar & Storage Rebate Program, you receive a rebate when you install solar on your property. The program was launched in 2020 and provides solar incentives for Oregon residents. It also gives incentives for solar batteries because the cost can be very high.
Their motivation is to make solar affordable for homeowners as well as meet the goal of having 50% of Oregon homes with access to renewable energy by 2040. Since low-income households benefit from a smaller energy bill, it is only sensible to make them a top priority.
If you want to qualify for the program, you must be a resident of Oregon. It is also important for the installation to be done by a qualified contractor and approved by the Oregon Department of Energy. You can always check the list of approved contractors before starting the process.
See Related: Best Commercial Solar Financing Companies
5. Xcel Energy's Solar Rewards Program Minnesota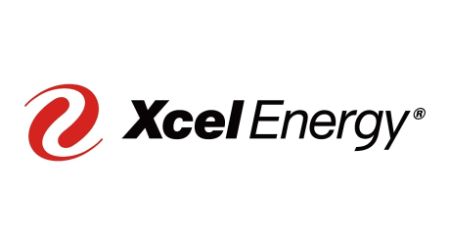 Minnesota's Xcel Energy's solar offers an excellent rewards program for households with limited resources. It helps them invest in solar and get incentives of $0.04 per kWh.
When you decide to install solar, you get an upfront incentive 0f $2 per kWh to save the initial cost of installation. To qualify for this solar program, you should be a Minnesota resident and a homeowner.
You must also have a household income of 50% of the state's median or 200% below the set federal poverty line. If you meet these requirements, you can submit your application through their website.
The reward program is also available to residents of other states, so you can check whether it is available in your state.
6. Grid Alternatives

The Grid Alternatives program is available to families that qualify as low-income. They offer low-to-no-cost solar electric systems to help families with energy-saving costs.
To make this possible, they have adopted the barn-raising model where they give the installation jobs to volunteers with hands-on experience, therefore, saving on installation costs. This program aims to help local governments reduce greenhouse gas emissions.
Currently, there are around 20 million low-income, single-family households in the U.S., and Grid Alternative's goal is to help these households access affordable energy by working with partners and volunteers.
The program helps with installing rooftop solar power in low-income families and provides $8.5 million in incentives. It also partners with volunteers to promote their skills and hands-on experience.
The program is more than a solar incentives program. It also works with local communities in the area to offer employment opportunities as they transition to renewable energy sources.
See Related: Best Solar Energy ETFs to Invest in Today
7. Illinois Solar for All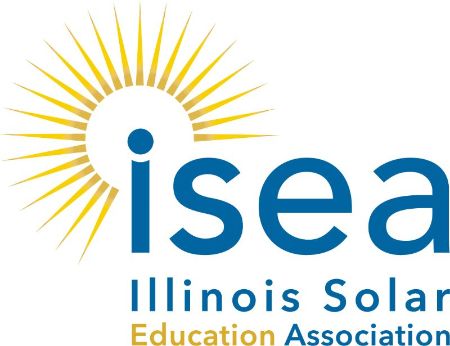 Illinois Solar for All is an excellent program that targets low-income communities by offering solar incentives. These incentives make the installation of solar systems affordable, and homeowners can take advantage of the savings.
Working closely with Illinois Power Agency, an independent state government agency, they give incentives to all deserving parties. Some of the people benefiting from Illinois Solar for All include; nonprofits, community-solar projects, and public agencies.
Through the program, homeowners get access to the low-income distributed generation program. Also, they get incentives for the installation of solar systems in their homes. The best thing is that there are no upfront fees for the installation, and the other costs will not exceed 50% of the total power produced.
The system is ideal for homeowners or renters with inadequate infrastructure or permission to install solar systems. They can tap from the collective solar system and get their utility bill from the community solar.
8. Hawaii Green Energy Market Securitization (GEMS)
GEMS is a unique solar program that rewards homes that make on-time payments for electricity bills. Instead of looking at your credit score, they check how well you have paid your electricity bill over the past 12 months. This program does not ideally target low-income homes, but it seeks a way to help them save costs through fixed rates.
The program facilitates the installation of solar panels and also funds energy-efficient projects. They offer fixed rates for these projects, and the money is paid back in installments together with the energy bills.
The program is available to both homeowners and renters, and all they have to do is attach their household electricity meter. Residents are eligible for a loan of $5,000 for the project.
See Related: Can You Claim Solar Tax Credit Twice?
9. Solar United Neighbors

Solar United Neighbors is a community of people that helps others to go solar as well as fight for energy rights. They have members nationwide, and their goal is to represent the needs of solar owners and people who support clean energy.
If you want to take advantage of the benefits that come with Solar United Neighbors, you need to join and become a member of the nonprofit. They have solar co-ops that comprise 50 to 100 neighbors.
When working as a community, it is easy to take advantage of bulk purchasing power and get discounts during installation. It is a good way for low-income households to go solar and save costs.
If you plan to go solar on your own, they can help you out with that too. They have a community-solar project that allows you to leverage the power of solar energy without installing solar panels in your home.
10. Southern California Edison

Southern California Edison is another firm with excellent low-income solar programs. For example, it has a lot of rebates and incentives that make it easy for low-income households to switch to solar energy.
If you are planning to go green, Southern California Edison has different forms of financing to help you adopt renewable energy and pay at your own pace. To qualify for the loan, you must own a single-family home in California.
They allow you to use 30% for other home improvement and energy efficiency measures that will help you save energy, such as remodeling. Apart from providing you with rebates and incentives, they have different discounts like the summer discount plan.
With this plan, you can get up to $230 in energy credits, which will go a long way in saving energy bills.
Can Low-Income Households Switch to Solar?
Yes, and it can seriously help with energy bills.
Low-income households face challenges when switching to solar, but there is still hope. We have a lot of solar incentives, so it is possible to save money on installation and energy bills. For instance, homes with infrastructure problems can get connected to community solar.
The best thing with community solar is that you do not have to install any panels. All you have to do is get connected to your region's nearest solar farm. If you want to switch to solar energy, check your state's incentives and determine whether you meet all the requirements.
Related Resources: