Looking for a good auto loan can feel like searching for one piece of hay in a barn full of hay, especially when you're looking for green auto loans. With the increasing popularity of electric cars, it's no surprise that electric car financing is all the rage.
When considering EV financing, you must wonder what green auto loans are. The simple answer is that a green auto loan is an auto loan for electric vehicles. Green auto loans differ from regular ones because they specifically service electric vehicles.
If you're looking for the best green auto loans today, you've come to the right place. Here you'll see which green auto loans are suitable for you, which are most reasonable, and which ones can fit your budget and get you cruising in your new electric ride.
Unlock Sustainable Investing Opportunities 🌿
Join the green revolution by investing sustainably with our top partners. Discover platforms that align with your values and offer remarkable opportunities for growth.
Best Green Auto Loans
The best green auto loans to consider today are the ones that give you the most bang for your buck. Finding the right interest right and the right duration is crucial to finding the loan that works best for your needs.
That's why we've assembled this list of the best green auto loans.
LightStream
Green Light Auto Credit
Autopay
Upstart
LendingClub
iLending
CapitalOne
These green auto loans are the best loans to consider for your vehicle today.
1. MyAutoLoan.com
myAutoloan.com is a great resource for those looking to finance a new or used car. The application and loan process is private, secure, and confidential, and there are no fees. myAutoloan.com is also free, fast, and easy to use, and there's never an obligation to use one of their lenders or loans.
In addition, myAutoloan.com offers a variety of loan options to choose from, so you're sure to find the perfect loan for your needs. Whether you're looking for a low-interest rate, a longer loan term, or a lower monthly payment, myAutoloan.com can help you save time and money on your next car purchase.
Get the best rates with no obligation
Fast, simple process – receive a certificate or check online in 24 hours
100% secure form – your information is protected
Compare up to 4 offers from top lenders
See Related: Tips for Buying a Used Tesla
3. Caribou
If you're looking to refinance your vehicle or get out from under a bad dealer loan, Caribou is a great auto loan company to help you break free and take control of your car payments.
Caribou promises no hidden fees, no impact on your credit score, and does not require you to submit your social security number. Caribou offers an option to check rates for free, giving you an idea of how much you might save by working with them.
They guarantee competitive rates, granting each customer access to lower rates that could save thousands of dollars throughout the loan.
Caribou made our list because they offer great rates and a dedicated support staff that works with the customer to ensure satisfaction at every level. The team at Caribou works tirelessly to find the right options for you and then continues to check in to ensure you're still happy with them.
Anyone who works with Caribou is automatically treated like part of the family. The customers love how easy it is to save money with their services. The process is fast and easy, there are no hidden fees, and the team makes finding the right options simple.
See Related: What Are Green Loan Principles? 9 Things to Know
3. LightStream

LightStream is a great option for anyone looking for a green auto loan fast. With LightStream, a borrower may receive a loan on the same day they apply. And there are no age or mileage restrictions, which means a hassle-free process for anyone looking to buy a well-used car.
LightStream provides excellent auto loan packages for anyone with excellent credit who sets up auto-pay with them.
They offer reasonable rates ranging from 36 months to 48 or 72 months. APR financing can range between 4.69% at the lowest payment end and 2.49% at the lowest rate.
Lightstream works with customers to provide flawless service that's trustworthy and reliable. The borrower can choose their funding date and have funds deposited almost immediately.
They also offer cash deposit options for anyone who wants to use cash to purchase their vehicle and receive their auto loan as reimbursement.
Customers love working with Lightstream. They provide fast service that's reliable and easy to use. They reward customers with good credit by providing them with the best rates.
Like what you are hearing? Read our full Lightstream review.
See Related: 10 Best Auto Loans for Tesla: Top Financing Options
4. Green Light Auto Credit

Green Light Auto Credit provides auto loans for anyone who wants to skip the hassle of going through a regular bank loan process. You don't need to provide your social security number, all credit is accepted, and you receive instant pre-approval when you apply. You also get the benefit of a free credit score during the process.
Green Light Auto Credit specializes in offering second chances to their customers. It's a great option for anyone denied an auto loan due to bad credit or other factors. The company works with nationwide credit lenders who are ready and willing to work with anyone who enters their doors.
Specific rate information has to be gathered during the approval process. Still, Green Light Auto Credit guarantees they will get you the best rate possible with a reasonable APR and no hidden fees to surprise you later.
The straightforward process blows away customers who work with Green Light Auto Credit. Even customers who struggled to get auto loans in the past were pleasantly surprised by how easy it is to work with Green Light Auto Credit.
See Related: Best Green Companies to Invest In
5. Autopay

Autopay is a great option whether you need a loan for a new car, an electric car, a used car, or you're looking to refinance.
With interest rates as low as 1.99%, you can lower your monthly car payment by leaps and bounds when you partner with Autopay. They work with you to find the right rate to save you time and money.
The great thing about Autopay is that its mission is providing quality customer service at the most affordable price. Even if you already have an auto loan, you can refinance with Autopay to get a better rate and save more cash.
Autopay boasts high savings for each of its customers. With customers lowering their APR by over 50% on average, it's no wonder Autopay made it high on this list. The fantastic rates offered by the group make it one of the most consistent providers of auto loans.
Customers love Autopay for a number of reasons. They save money when they get a loan or refinance, and the customer service representatives treat everyone like family.
The team at Autopay isn't trying to sell you anything but savings and peace of mind.
See Related: Figure.com Review: Is It Legit?
6. Upstart

Upstart provides auto loans for electric vehicles that are smarter and more affordable. With a free rate check that won't affect your credit score, you can easily see what kind of savings awaits you as you being the process of working with Upstart.
Upstart offers affordable rates that match the highly competitive market. They provide an easy application process, so you don't have to spend hours filling out unnecessary paperwork.
Without relying on your credit score alone, the company takes all factors under consideration when they're helping you figure out the loan process.
There are multiple reasons why Upstart is on our list, but the simple reason is that they offer seamless opportunities for savings for all of their customers. With loan terms that range from 24-84 months, you can easily refinance and have plenty of time to get your finances in order before you have to pay off your car.
The award-winning company has been answering client questions and providing savings opportunities since its founding.
Customers love working with Upstart because they make it easy. With no hassle and no hidden fees, it's easy to see why Upstart is a preferred auto loan company for electric cars and more.
See Related: Pros and Cons of Electric Vehicles
7. LendingClub

LendingClub is the refinancing option that you didn't know you needed. With Lending Club, you can receive an instant offer that will save you money every month.
The simple and secure process gives customers peace of mind, and the fact that there are no hidden fees makes it even easier to work with LendingClub.
LendingClub stays up to date on all rate changes and available financing options. With the work they do, customers can trust that they're receiving the best options out there.
Rates and APR vary with each state and the type of existing car payment you have, but LendingClub averages savings for their customers that come to about $80 per month.
The team at Lending Club works tirelessly to ensure their customers have the best experience possible.
They have built a reputation that is dedicated to ensuring satisfaction and providing the highest quality of services possible. The best way to lower your monthly payment is to refinance with Lending Club.
Customers love how easy the team makes it to find reasonable, affordable rates.
Not only can LendingClub save you money, but they can knock time off of your loan and get you out from under your payment faster than you thought possible. All this is accomplished by a brilliant team of professionals who strive to make you happy.
See Related: Are Personal Loans Bad? Here's What You Should Know
8. iLending

Another great refinancing option is to work with iLending, the national leader in refinancing and auto loans. The company fights for each customer, striving to improve the lives of its clients through savings opportunities.
iLending helps you get out from under burdensome rates. They save their customers an average of $145 monthly, with the lowest available rates at 1.99%.
Some clients have saved as much as $13,000 on their car payments thanks to the work that iLending does. The team at iLending is committed to each customer interaction. They do more than perform transactions; they help clients reach savings goals and get their feet under them.
It's exciting to pay off big loans, and iLending makes it possible to pay off car loans quickly and without hidden fees.
iLending offers affordable prices that don't change unexpectedly. What you see is what you get when you work with them, and customers have been choosing iLending for years for this reason.
See Related: What is the Average Tesla Repair Costs? Full Budgeting Guide
9. Capital One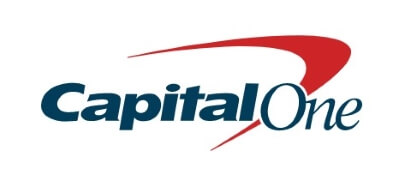 You can get new and used electric auto financing with an auto loan from Capital One. You can get pre-qualified without any impact on your credit score.
Each rate changes depending on the loan options you're looking for, but you can find a reasonable loan option with Capital One that won't break the bank.
Capital One is a respected organization that has been working effectively with customers for years. They have a solid reputation for customer service to ensure satisfaction at every level. The team at Capital One works tirelessly to find the best options for you and your needs.
The Capital One team will help you track your credit, manage your account, and determine how much you can afford to take out a loan. They won't weigh you down with burdensome debts and will work with you to find the best possible solution.
Customers have been satisfied with the services offered by Capital One for years. They like how fast the team works and how much they can save when they work together.
Applying for Green Auto Loans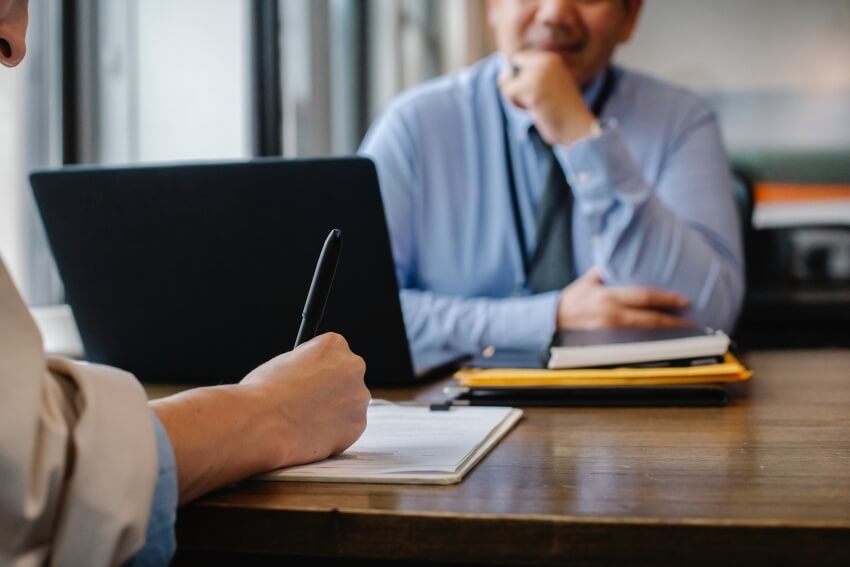 Applying for electric car financing is not that different from applying for a standard car loan. You'll need to get pre-approved, provide personal finance information, and research for a monthly plan you know you can afford.
Green auto loans require a credit score, just as conventional auto loans. A bad credit score will likely impact your chances of getting a loan, or at least the type of loan you can get.
Green auto loans APR will depend on the type of vehicle you purchase, the term of the loan, and your personal credit history.
Interest rates of green auto loans tend to average around the same as conventional auto loans. The interest rate may fall between 3.6% and 5.3% if you're purchasing a new or used vehicle.
Getting green auto loan approval isn't hard if you have a good credit score. Sometimes applying to multiple lenders will increase your chances of approval. Once approved for a loan, you have a better idea of what car you can buy and what kind of monthly plan you can reasonably afford.
See Related: Best Green Credit Cards
Are Green Auto Loans Necessary?
An auto loan is a helpful tool that allows you to purchase a suitable vehicle and pay it off slowly. Instead of paying cash upfront, you can spread your payments out over a few months or years. Depending on your comfort level with debt, an auto loan is a perfectly reasonable investment.
If you limit yourself to purchasing a vehicle based strictly on your ability to pay for it all at once, you restrict the kinds of cars you can buy.
Finding something new and reliable might require an auto loan, and that's not bad. As long as you can manage your debt well and stick to your budget, your car will be paid off in no time.
There's no reason to blow all your savings on a car if you don't have to. With good auto loans out there, you can find something that fits your budget and gets you the vehicle that you want.
FAQs
What are green car loans?
Green car loans are financing options specifically designed to purchase eco-friendly or fuel-efficient vehicles. These loans typically offer lower interest rates and more flexible terms than traditional car loans. Green car loans may also incentivize the purchase of electric, hybrid, or low-emission vehicles by offering additional discounts or rebates.
What credit score is needed for an auto loan?
The credit score needed for an auto loan is a numerical representation of a borrower's creditworthiness. Generally, a higher credit score indicates a lower risk for the lender and may result in better loan terms for the borrower. A credit score of 700 or above is typically considered suitable for an auto loan. Still, the exact score required may vary depending on the lender and other factors, such as income and debt-to-income ratio.
How long can you finance an EV?
The length of time that you can finance an EV varies depending on the lender and the loan terms. Typically, EV loans can range from 2 to 7 years, with some lenders offering longer terms.
What is a green vehicle loan?
A green vehicle loan is a type of auto loan that finances the purchase of an environmentally-friendly vehicle, such as a hybrid or electric car. These loans often offer lower interest rates and longer repayment terms as an incentive for borrowers to choose greener vehicle options. Green vehicle loans are becoming increasingly popular as more people prioritize sustainability and reducing their carbon footprint.
Related Resources