How hard is it to get immigrant loans for small business ventures? Can you even get one? This piece explores all the avenues you have as an immigrant to finance your start-up business.
There are more than 3.2 million immigrant-owned businesses in the US. But, did you know that immigrant entrepreneurs started about 1 in 4 Main Street businesses in America? It's an undisputed fact – go on, Google it!
However, despite them being a force to reckon with in small businesses, it's challenging for immigrants to get financial assistance to start or grow their businesses.
On top of a draconian immigration system that encourages applicants to give up their application for a Visa, immigrants face cultural barriers and lack any credit history. And, this means that they don't qualify to open a bank account, apply for funding, or even get a credit card.
But, it's not all dim for these small business owners. Currently, some lending organizations now acknowledge the unique challenges that immigrants have to go through to get funding for their businesses.
Consequently, these lenders have seized the opportunity to tailor loans and grants to help immigrant enterprises to grow. Read on to find out the available immigrant loans for small business opportunities to help you get your business off the ground.
Best Immigrant Loans for Small Business Ventures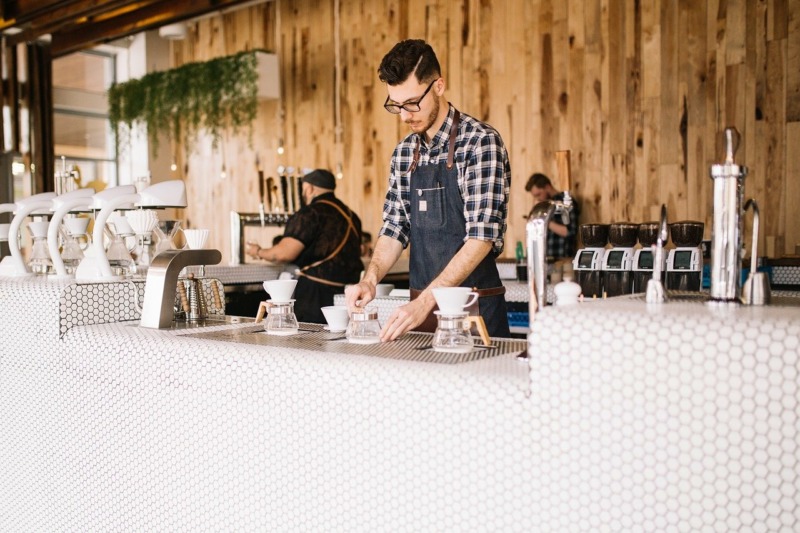 1. SBA Loans
SBA loans are a common and profitable type of business funding for immigrants. They offer immigrants an easy way to finance their businesses, as they offer longer repayment terms and low-interest rates. The Small Business Administration (SBA) loans, will offer support to small businesses in various ways, including:
Matching your business with their lending partners
Supporting the loans issued by the lenders
Lowering the interest rates for small businesses
Helping companies in exceptional situations such as immigrants to get fiancing
To qualify for small business loans for immigrants under SBA, the only thing you need to have is a valid visa or be a permanent resident. But take time to acquaint yourself with the eligibility regulations for faster processing of your application.
Your status notwithstanding, SBA will rigorously inspect your documents, including your immigration documents and other paperwork. The truth is that SBA loans entail a lot of paperwork, making the application long and tiring. Not forgetting that your credit score and credit history play a significant role in the approval of your loan.
Still, the SBA loan process is worthwhile if you have enough time because of the extended repayment period and affordable interest rates. Moreover, the SBA has invaluable resources for an immigrant small business owner.
It's important to note that SBA loans have a lengthy application process and are slow to fund. And, there are different types of SBA loans depending on the goals and size of your small business.
They include:
SBA 7(a) Loan Program
Most popular loan because you can get a loan of up to $5 million for different business purposes.
SBA 504 Loan Program
This loan is meant for purchasing or upgrading fixed assets or buying real estate.
SBA Microloan Program
The SBA microloan is for different purposes such as working capital, purchasing equipment, supplies, or machinery. You can receive up to $50,000 as an immigrant business grant from the broker to your business. The SBA initially lends the money to the broker at a discounted rate.
See Related: Best Banks for Low-Income Earners
2. Term Loans
You might want to consider a business term loan when looking for immigrant business loans. In this type of financing, you receive a lump sum from your lender and repay the loan monthly, including the interest accrued for a set period.
Online lenders and local banks usually offer term loans options, but they have their set of rules and conditions for qualification. Unfortunately, it is becoming harder to get immigrant loans for small businesses because of the low approval rates and complicated processes.
Like SBA loans, bank term loans are in high demand, but you need a strong credit history to increase your chances of loan approval. And good credit scores can also lead to better or low-interest rates.
Usually, there are various business loans depending on the repayment period. These include:
Short-term loans
These are loans that have a repayment length of a year or less. Issued mainly by online lenders, short-term loans are flexible and quick in funding. However, the loans are the most expensive, as they attract quite high-interest rates.
Medium-term loans
These loans have a repayment period of between one to five years. And, you can access this type of loan from your credit union, local bank, or online lenders.
Although these loans have higher eligibility requirements and are slower to fund, it's cheaper compared to short-term loans.
Long-term loans
These are business loans that are more than five years and can go up to 25 years. Credit unions and banks usually issue long-term loans but have stringent qualification requirements. Nonetheless, long-term loans are the most affordable loans.
See Related: Tesla Auto Loan Overview: How to Get the Best Terms From Tesla
3. Short-term Loans
Short-term loans help your small business quickly access funds for short-term working capital, such as emergencies and cash flow issues. The loan has a repayment period of fewer than 18 months, and you make daily or weekly payments.
The best part is that the loans are flexible compared to term loans. And you can receive funding despite not having a credit history. A short-term loan may be the right path if you need a new immigrant business grant.
On the other hand, short-term loans have high-interest rates with frequent payments. As a result, it may affect the cash flow of your business and may be a challenge to new business owners.
Short-term loans have different variations, and depending on your business needs, you can determine the one that's right for you.
Merchant Cash Advance
Though merchant cash advance isn't an actual loan, the lender offers you a lump sum against the future business credit cards sales. The downside of this type of financing is that it's expensive, and you should opt for it only if you urgently need capital or your company has a low credit score.
The good news is you will receive funding immediately once your business is approved. The merchant cash advance repayment period is 18 months, and your business has to make daily or weekly automatic remittances.
Business Line of Credit
Contrary to a business term loan, a line of credit offers your business a fixed amount of capital, which you can withdraw anytime. The exciting part is that you pay interest on the amount you draw, and once you clear your outstanding amount, the system reinstates your credit back to the original amount. A business line of credit is among the most flexible immigrant loan for small businesses.
The fact that you pay interest on the drawn amount makes this loan beneficial, especially when you're unsure of the amount of money you'll require or when you need it. A line of credit is a good option for emergencies in your cash flow.
But, despite the convenience and flexibility of a line of credit, it's expensive. It has high interest, unlike other financing options. Nonetheless, it's an excellent way for new immigrant small businesses to build a good credit history.
Invoice Financing
Here, the lender offers you a capital advance that's guaranteed by your business's unpaid invoices. Usually, you will receive an advance equivalent to 85% of the value of your outstanding invoices, and the remaining 15% once your clients pay their invoices.
See Related: Ways to Start Investing in Small Business
4. Equipment Loans
Equipment financing offers small business grants for immigrants to buy machinery, vehicles, or technology. The loan may cover the total value of the equipment, and you repay it with interest over a set time. Basically, the equipment acts as the collateral for the funding, making it easier for your business to qualify.
Asset-based financing is a good option for startup businesses with low credit scores or equipment-intensive companies. Equipment financing is an attractive small business grant for immigrants starting their businesses. The funding doesn't require a personal guarantee, and the loan already includes the collateral.
Generally, your lender requests a quotation from the manufacturer, your credit history, and the value of the equipment. The anticipated equipment's lifetime determines the loan period, and you've to ensure that the equipment isn't obsolete before you complete your payment.
See Related: What is the Average Tesla Repair Costs? Full Budgeting Guide
5. Government Grants
Do immigrants get grants to start businesses from the government? Yes! Typically, the government offers grants through government business loans to immigrants, nonprofit organizations, and state governments. This immigrant small business loan program is attractive because you won't have the liability to repay the debt.
But as expected, the liability element makes the application for the grant a cut-throat competition. Thus, you may find it challenging to get your business's assistance successfully. Also, you have to put time and effort into finding the proper business grants for immigrants and have a kick-ass brand proposal that will defend your case.
Here are some of the immigrant grants for small businesses you can consider:
Rural Business Development Grants
The US Department of Agriculture and Rural Development offers rural business development grants for immigrants living in remote areas of the U.S. The grant provides small businesses help with training, working capital, and real estate, among other resources.
Microenterprise Development Program for Refugees
US Department of Health and Human Services started the Microenterprise Development Program to help immigrants start or expand their businesses. The program provides specific training in business skills like bookkeeping, marketing, developing business plans, and management.
The program also has up to $15,000 for immigrant loans for small businesses and a source of revolving credit.
Wilson/Fish Alternative Program for Refugees
The Office of Refugee Resettlement offers the Wilson/Fish Alternative Program. The beneficiaries receive medical assistance, cash, and training, among other services. The program also focuses on assisting immigrants to access business licenses and skill training. To qualify for this grant, you must present a letter of asylum or proof of immigration.
See Related: Best Solar Crowdfunding Options for Renewable Energy Projects
6. Business Credit Card Financing
Whether you have grants or loans, every business owner needs a business credit card. Though not every situation requires a credit card, sometimes having one is a smart business choice. Credit card financing comes in handy when:
You urgently need funding, and the approval for business grants and loans takes time, and it's impossible to get instant approval.
Your business is new and doesn't have a credit history to qualify you for a business loan.
You have a low credit score, and you need more time to build your credit
A business credit card can sort out your business's short-term cash needs if you use it responsibly. Considering the risks of accruing debt and high-interest rates, you should use the card wisely. The trick is to look for a card that has zero interest in the introductory period so that you can buy time to repay on time.
It's important to note that the annual percentage rate begins immediately after the introductory period, depending on your creditworthiness and the market rates. Ensure you carefully evaluate your finances to allow you to pay off the credit card debt within the introductory period.
See related: What Are Green Personal Loans – Examples & Key Principles
7. Online Lenders
Unfortunately, it is hard for immigrant businesses to get bank loans due to cultural bias and language barriers. So, how do immigrants get business loans?
Many entrepreneurs opt for and have success working with online lenders to get funding. Online lenders are flexible, and the funding is fast with good terms.
Here are some lenders that you may consider to finance your business:
See Related: Best Business Loans for Solar Energy
Kabbage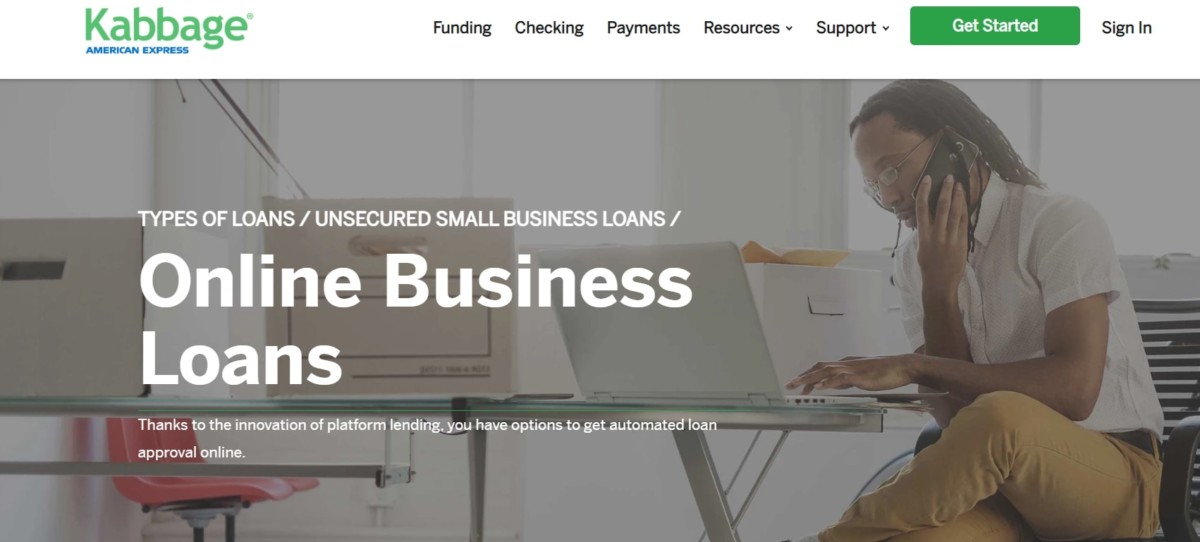 Established in 2008, Kabbage is one of the top fintech companies that provide different types of business loans and various secured and unsecured lines of credit. What's more, Kabbage loans have additional features and benefits.
For instance, the lender focuses more on the business' financial capability rather than a credit score – although you'll still need at least a 640 rating. Also, they offer loans for almost any type of business. Whether you want a loan for your auto repair shop or a saloon, Kabbage has something for you.
Kabbage offers business loans of between $500 to $150,000 with a repayment period of 12 months. The loans don't have prepayment penalties or hidden fees.
See Related: Are Personal Loans Bad? Here's What You Should Know
Fundera

If you're looking for the best option to help your business qualify for an SBA loan, Fundera is the right option. Fundera simplifies the application process by comparing the different SBA options and just filling a single form.
Fundera is a marketplace and acts as an intermediary that connects your small business owners to lenders with the best lines of credit and loan options in the market. The approved SBA loans usually have good repayment terms and lower interest rates.
See Related: Best Credit Cards for Bad Credit to Rebuild Your Score
Uplyft Capital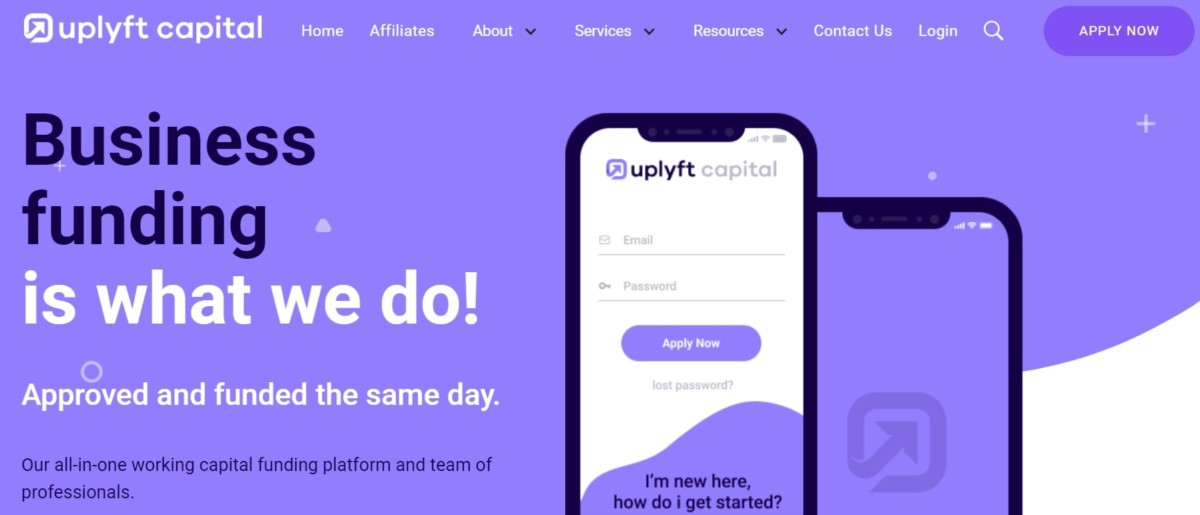 Uplyft Capital supports small businesses by quickly and efficiently providing working capital. The loan application process is fast, and they have a wide variety of funding that fits your business needs.
Imagine receiving capital the same day you applied for the merchant cash advance. Uplyft Capital may just be the best option to get that small business loan you want. But, you must be able to repay your debt on time.
Nav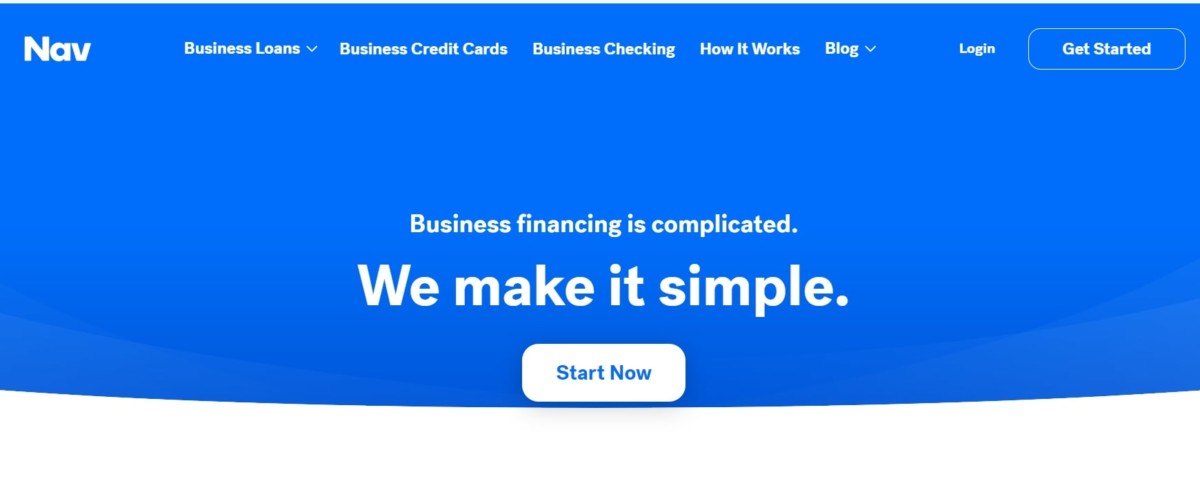 Nav is a free and premium service that helps you compare the best credit card and business loans options for your small business. The best thing about Nav is you still qualify with no credit history or a low credit score.
Once you create an account, Nav matches you with a lender on the platform. However, it's important to note that individual lenders may have different eligibility requirements.
Upstart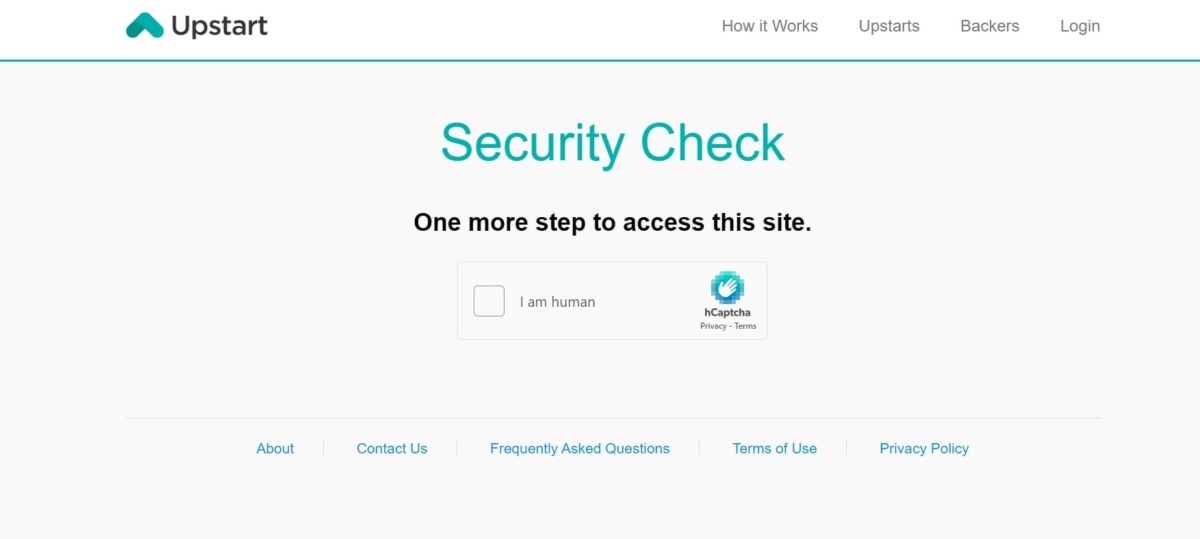 Upstart is different from other online lending platforms because of its underwriting process. The organization employs artificial intelligence and uses unconventional data such as your residence, college, and job history to qualify for loans.
Upstart offers different financing products that don't require a high credit score or a strong credit history. Loans here have an average of 5 years repayment period and you can borrow from $1000 to $50,000.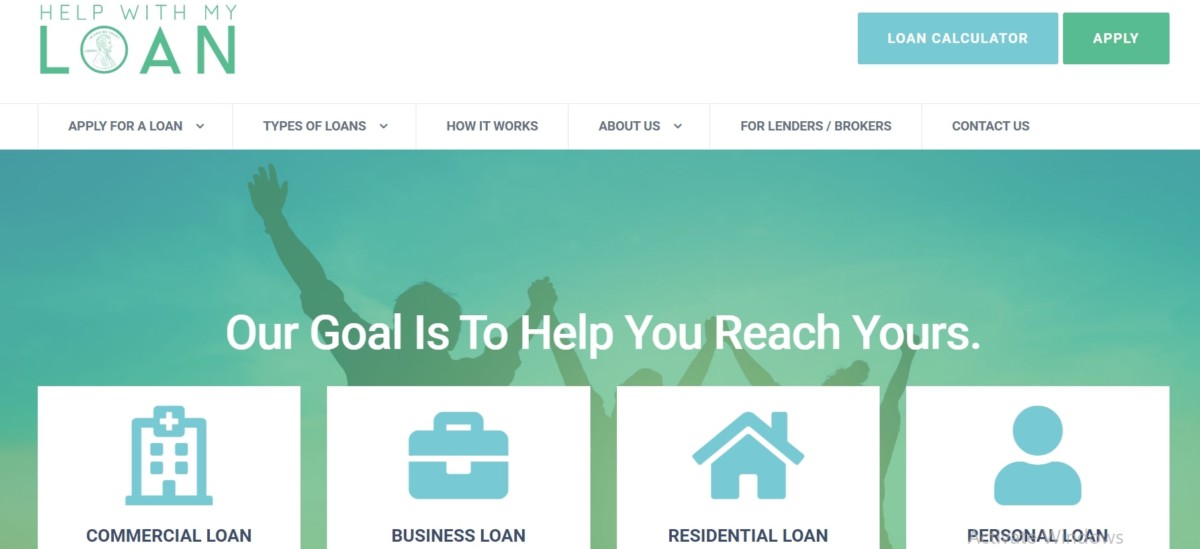 Helpwithmyloan.com is a service that provides commercial, consumer, and business financing. The company is one of its kind marketplaces that matches small businesses with many financial institutions without requesting your data.
Helpwithmyloan platform connects your business with the best loan terms from vetted lending institutions. All you need is to fill out a simple form and get access to over 300 banks and other lenders.
See Related: Best Auto Loans for Tesla
8. Family and Friends
The SBA states that approximately two-thirds of immigrant businesses got their starting capital from family, friends, and personal finances. Thus family and friends are a good option for funding in the form of a loan or investment.
But, just like taking a loan from a bank, ensure you have an explicit agreement in writing involving all parties. Ensure that both parties understand what the funding entails to protect the business in case of any eventualities.
Most importantly, move carefully and don't force your family and friends to fund your new business. They must be willing to back your new venture.
9. Crowdfunding
Starting a crowdfunding campaign for your small business may be more significant than expected. Crowdfunding is a unique way of sourcing financing without having debts or selling a part of your business.
Crowdfunding is based on a reward system where you gift your investors with rewards that will motivate them to put money into your business. Nevertheless, having a crowdfunding campaign brings awareness to your company, and you'll receive feedback that will help improve your business.
In addition, there are existing crowdfunding platforms such as Fundable, Kickstarter, and Indiegogo, where you can quickly raise funds for your business idea. Crowdfunding is a vital financing tool where you can raise thousands of dollars, especially as an immigrant who wants low risk and doesn't want to sell part of the company's equity.
However, the downside of crowdfunding is that it's limited to the time, resources, and funds you invest in setting up a campaign. At times the returns may be little, especially if you can't get the word out about it.
Related Resources
Kyle Kroeger, esteemed Purdue University alum and accomplished finance professional, brings a decade of invaluable experience from diverse finance roles in both small and large firms. An astute investor himself, Kyle adeptly navigates the spheres of corporate and client-side finance, always guiding with a principal investor's sharp acumen.
Hailing from a lineage of industrious Midwestern entrepreneurs and creatives, his business instincts are deeply ingrained. This background fuels his entrepreneurial spirit and underpins his commitment to responsible investment. As the Founder and Owner of The Impact Investor, Kyle fervently advocates for increased awareness of ethically invested funds, empowering individuals to make judicious investment decisions.
Striving to marry financial prudence with positive societal impact, Kyle imparts practical strategies for saving and investing, underlined by a robust ethos of conscientious capitalism. His ambition transcends personal gain, aiming instead to spark transformative global change through the power of responsible investment.
When not immersed in the world of finance, he's continually captivated by the cultural richness of new cities, relishing the opportunity to learn from diverse societies. This passion for travel is eloquently documented on his site, ViaTravelers.com, where you can delve into his unique experiences via his author profile.