A credit union solar loan is a form of financing that you get to help purchase and install a solar electric system or equipment. Most credit unions have special rates for a solar power loan lower than other loans, such as personal loans.
These loans are also about promoting social and environmental sustainability. So, on closer inspection, you will realize that the interest rates are lower than the average market prices. The energy loan network is a good resource if you are interested in green solar panel loans.
Instead of getting a personal loan for solar installation, make sure that you apply for a solar loan with your credit union!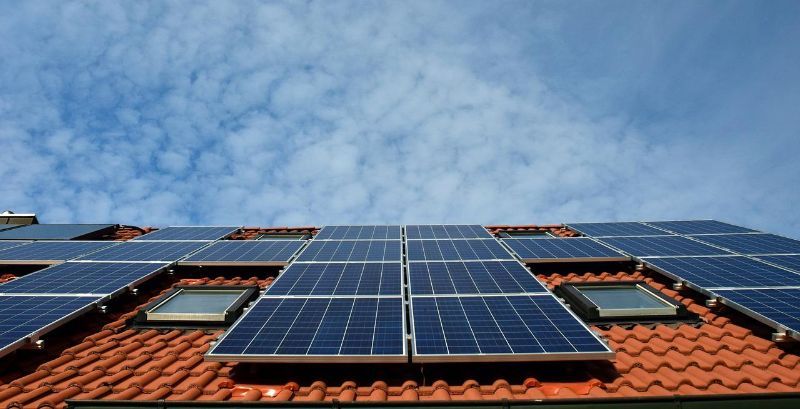 Best-of by Category
Best Credit Union Solar Loans
Here are some of the top credit unions to help you acquire a loan for your solar upgrades.
1. Eagle Community Credit Union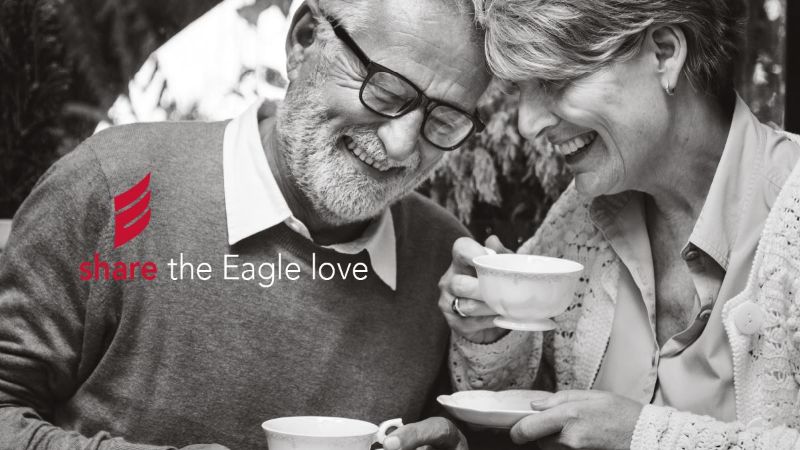 Eagle Community Credit Union was founded in 1937 and has 6 locations in Orange County, California. The Solar Loan credit union is known for low-interest rates, personalized service, and a long-standing reputation. They offer solar panel loans and full energy upgrades for homeowners.
If you want solar financing or you want to upgrade your home's energy efficiency, consider getting their energy loan. The loan will cover the funding of solar roofs, panels, and any other equipment you might need when switching to solar energy.
The loan has flexible terms with repayment of 3 to 15 years. They will finance all the solar and energy equipment one loan at a time.
The only downside is that they only serve Orange County residents in California. Therefore, it might not be helpful to other states in the United States, save for research.
See Related: Best Tesla Financing Rates in the Market
2. Alternatives Federal Credit Union

Alternatives Federal Credit Union is a good option if you are looking for solar energy efficiency. They use your home equity as collateral to give you a loan to make your home energy efficient.
The first solar loans credit union believes that helping the environment means helping yourself. Consequently, they are committed to assisting homeowners in switching to green energy.
They give homeowners loans of up to $25,000 with a repayment of 15 years to finance their energy efficiency projects. But, before getting a loan, you must get a receipt or invoice for the job.
Additionally, they have special rates for solar and other energy efficiency projects, which are much lower than the market price for other loans. Therefore, if you are looking for affordable financing, this is where to find it!
Alternatives Federal Credit Union covers solar installation, insulation, window replacement, and heating and cooling upgrades.
See Related: Best Ethical Credit Cards
3. Educational Employees Credit Union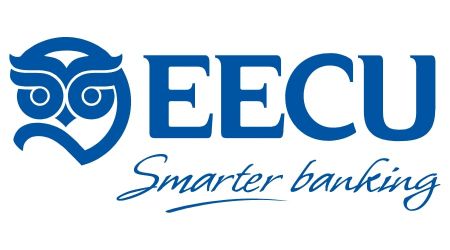 Educational Employees Credit Union is the best loan option for educational employees in California counties. This credit union will finance all your solar panels, smart products, and energy-efficiency equipment.
With Educational Employees Credit Union, you can borrow as little as $100 or as high as $40,000. And the good news is that you do not need home equity as collateral for the loan approval.
When buying solar or home energy efficiency equipment, you must ensure they meet EECU Energy Efficiency –Standards.
The credit union covers a variety of products and services. Some products include swimming pool covers, high-efficiency toilets, deck installation, solar installation, and Energy Star appliances.
These loans are known for their low-interest rates. And you do not need to pay any application fees, making them attractive.
Unfortunately, this solar credit union is also only limited to California residents. It currently serves close to 200,000 people in 10 California counties.
See Related: Upgrade Loan Review: Is It Legit to Use?
4. First New York Federal Credit Union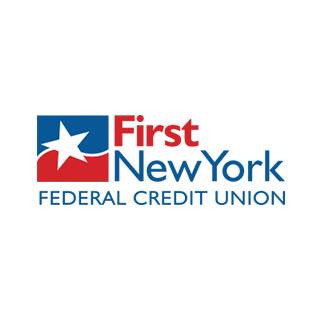 First New York Federal Credit Union was initially started as a teachers union. And they have been in the business for around 80 years.
Over time, they started financing solar projects to help people reduce their carbon footprint and energy bills. However, you must be a member to get this type of loan.
They are committed to helping their members reduce their negative effects on the environment by financing their clean energy projects. So, if you want to adopt renewable clean energy, in your home, they will help you switch.
First New York Federal Credit Union offers low-interest rates, zero down payments, and no application fee. Also, they do not charge any penalties when you make late payments. And to crown it all, they have a flexible loan repayment, starting from 5 to 20 years.
See Related: Solar PACE Program: Is it a Legit Financing Source?
5. Franklin First Federal Credit Union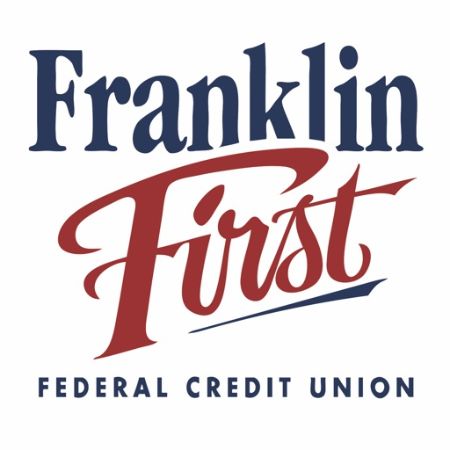 Franklin First Federal Credit Union has a "Mass Save" loan product offers members 0% home energy financing. You can use the loan to finance the basement, attic, walls, and basement insulation.
The loan is ideal for modern high-efficiency appliances such as hot water systems, thermostats, and energy-efficient windows. But before you get that credit approval, you will get a free energy assessment to determine your home needs. And the loan can be as low as $3,000 or as high as $60,000 with a repayment period of 15 years.
Franklin First Federal Credit Union has one of the simplest financing processes. The first step is to get a quote from the solar installer. After the quote, you get the contract and complete the loan application process.
However, to get the loan, you must be a Massachusetts resident, and your system must be connected to the distribution grid. They also do not allow third-party investment, leasing or purchasing of solar systems.
See Related: Best Credit Builder Loans
6. Green Sky Credit

Green Sky Credit is known for facilitating home improvement projects for up to $65,000. This includes solar energy financing. It is currently available in all 50 states, so you can get a loan no matter where you live in the country!
The most attractive aspect of this lender is that it doesn't require a minimum credit score. But, if you have a credit score of above 650, then the approval process is easy.
If you want to get a solar loan with Green Sky, you need to work with one of the merchant partners. The first step is to visit one of the merchants and spot the solar product you are interested in.
Once you spot the item, they will apply for the Green Sky solar loan. After the application is approved, you will get a shopping pass for the desired product.
This is one of the top credit unions for solar improvement loans on our list – check them out!
See Related: How Solar Leases Work

Naveo Credit Union was founded 88 years ago to help the residents of Cambridge and Somerville, Massachusetts. Since it is a not-for-profit credit union, its mission is to build its neighborhoods.
And as such, it created a loan product to help members of the Commonwealth of Massachusetts to purchase solar panel systems for their homes.
You must be a member of the union to apply. From here, you only need to open a savings account with only $5, and you can apply.
The union boasts competitive loan products with as low as 4.5% to 6.0% interest rates. Their repayment period is 3 to 20 years, depending on your credit score and other factors. This makes it one of the lenders with competitive fixed rates and the longest repayment periods.
When applying for the loan, the first step is to submit your application with the project's technical information. The loan is disbursed in two phases.
In the first phase, you are given 35% of the money. Once the system is installed and operational, you can make a down payment and get the rest. It is advisable to complete the project in 12 months.
See Related: How to Finance Solar Panels
8. Provident Credit Union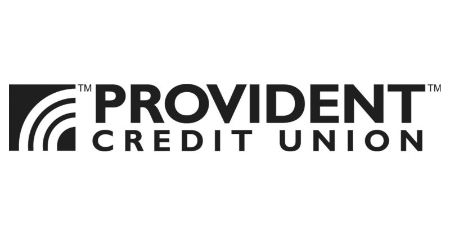 Provident Credit Union is only available to residents of California. They are a solid choice for those looking to purchase solar panels.
As part of the application process, you must also pay a processing fee of $150. The loan amount and interest rate are subject to credit approval and your credit score.
The Credit Union offers fixed-rate credit loans to help homeowners purchase and install solar equipment. The best thing is that you can get a loan of up to $50,000, payable in 20 years. Their loan interest is also low; you can pay 5.75% APR.
Getting a loan with Provident Credit Union is one of the best ways to enjoy federal tax credits. As they say, their loans aim to help you save money in the long run.
See related: Tips for Buying a House with Solar Panels
9. Redwood Credit Union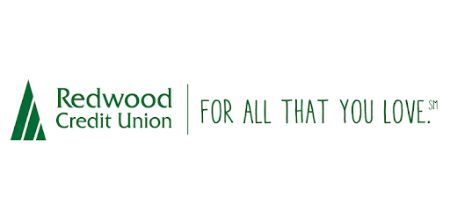 Redwood Credit Union is committed to helping you switch to eco-friendly living on a budget. It is currently serving 200,000 members in the Bay Area alone. Unlike other credit unions, they offer fixed-rate loans at 5.99% – you need never worry about loans increasing without notice!
With solar loans from RCU, you do not have to incur hidden charges such as annual fees. Their loan periods are also relatively long, ranging from 60 to 240 months, depending on your budget.
Applying for a loan is very simple and starts with the loan application. After the loan application, you wait to be approved, and later, you receive funds in your account to start the project.
See Related: Tesla Auto Loan Overview: How to Get the Best Terms From Tesla
10. Puget Sound Cooperative Credit Union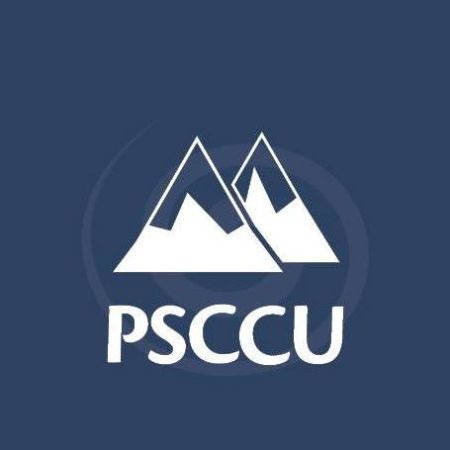 Puget Sound started as a credit union for Power & Light Employees. Over the years, it has become a respected not-for-profit financial institution. They have committed to causes involving sustainability, job security, and financial security.
Puget Sound Cooperative Credit Union has an energy-smart loan for homeowners who want clean energy movement to reduce their carbon footprint. With this loan, you get solar financing and energy efficiency financing.
Some loans can be as high as $50,000, meaning you can accomplish much. Currently, the loan program has served 2,300 Washington state residents.
This credit union helps finance all the loan equipment, such as loading panels, inverters, and storage products. It also covers the upfront costs required for the projects.
See Related: Best Solar Hybrid Systems
11. Shrewsbury Federal Credit Union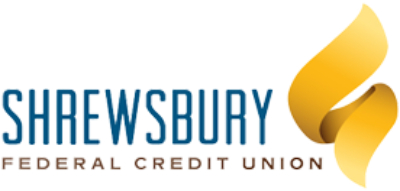 Shrewsbury Federal Credit Union has two solar loan programs based on your needs. The first one is The Mass Solar Loan program, the most common product available to all homeowners regardless of income level. This program offers low interest rates of only 3%.
The second one is the Income-Based Loan Support, available to households with a combined income below $80,241. Here, they calculate the interest rate and eligibility depending on your income.
To be eligible for the loan, you must first be a Massachusetts resident. Also, you must agree to be connected to the electricity distribution grid. A residential energy audit must be conducted before getting approved, or you must have done it once in the last five years.
The options offered by Shrewsbury Federal Credit Union have a standard 10-year repayment period, and you'll get the federal solar tax credit associated with the loans. When applying for the loan, you are eligible for other incentives depending on factors like your credit score or income bracket.
See Related: How Much Do Solar Panels Cost Per Square Foot?
12. ezSolarLoan by Community 1st Credit Union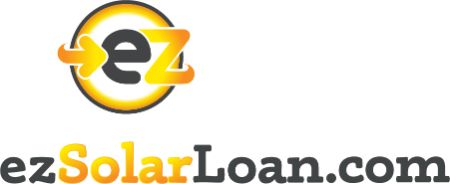 ezSolarLoan by Community 1st Credit Union has an online lending platform where homeowners can get home improvement loans. They have been financing homes with solar energy loans since 2012 and have amassed vast experience.
The credit union boasts some of the most competitive interest rates. And they also do not have any dealer or origination fees, making their rates quite affordable.
The nonprofit credit union offers loans nationwide so you can access loan products regardless of location. They aim to keep the transaction as minimal as possible while providing reasonable terms and conditions.
Since homeowners and installers can access these loans, you can quickly get the correct type of loan for your needs.
See Related: Best Energy Credit Software Programs
Fundamentals of Solar Panel Loans
Solar panel loans aid homeowners in financing their solar installations. Costs may rise to tens of thousands of dollars, making loans vital. There are two main types: secured and unsecured loans. Credit unions provide solar panel loans as well, offering customers competitive rates.
Several factors impact loan costs, including credit scores, debt-to-income ratios, interest rates, and loan-related fees.
Monthly payments consist of both interest and principal. A solar loan calculator estimates monthly payments. Obtaining multiple financing options helps in determining the most suitable choice.
Benefits of Solar Panel Loans
Being knowledgeable of solar panel loan benefits aids in decision-making. First, they allow homeowners to invest in clean, renewable energy.
This reduces their carbon footprint and contributes to environmental protection. Solar energy lowers utility bills, presenting long-term savings, and these solar loans provide an opportunity to finance expensive installations without depleting savings.
Furthermore, a solar loan provides access to the solar tax credit. The federal government offers an investment tax credit (ITC) for solar installations. This enables homeowners to claim a tax credit for installation costs.
Credit Union vs. Banks for Solar Loans
Credit unions and banks both offer solar loans. However, differences exist in their approaches, benefits, and drawbacks. Credit unions and member-owned institutions prioritize customer needs. They provide a low fixed annual percentage rate, typically with personalized service. Their downsides include smaller branch networks and limited online platforms.
Banks, on the other hand, hold vast resources. They offer diverse loan options, quick approvals, and advanced online access. However, their approval criteria might be stricter, and interest rates potentially higher. These are some features to compare between the two options:
Interest rates: Credit unions often offer lower rates than banks, resulting in a lower monthly payment.
Loan terms: Flexibility varies; both institutions offer short and long terms.
Application process: Streamlined in banks, potentially longer in credit unions.
Customer service: Credit unions excel in personal assistance, and banks in digital offerings.
Prospective solar panel owners must weigh these factors while choosing a financing source. A balance between competitive rates, suitable terms, and top-notch service ensures the ideal solar loan provider.
See Related: Best Business Loans for Solar Energy
Finding the Best Solar Loan
When looking for a credit union solar loan, make sure that you look at the interest rates, prepayment penalties, and the annual percentage rate (APR). You can use our credit calculator to determine how much you will pay and see if the project is worth it. It is also advisable to look for other incentives your credit union offers.
Your credit score might be an important factor when applying for a loan, depending on the bank that you are using. Therefore, improving that credit score first is crucial. It might have a big impact on your credit approval.
When selecting a credit union, think about these key elements:
Loan rates: Seek competitive, fixed interest rates
Loan terms: Look for flexible options, like 12, 15, or 20 years and no prepayment penalties
Membership: Ensure eligibility to join the credit union
Project coverage: Verify if they offer 100% financing
Home equity: Some accept your home equity as collateral
Are Credit Union Solar Loans Worth It?
Credit union solar loans are the best for homeowners who want a green energy loan. These come at low fixed rates and have a longer loan payment period.
The best thing is that you can use your home equity to finance the cost of the loan without worrying about your credit score. Switching to green energy might initially look like a big financial commitment, but you will save money in the long run.
Related Resources
Kyle Kroeger, esteemed Purdue University alum and accomplished finance professional, brings a decade of invaluable experience from diverse finance roles in both small and large firms. An astute investor himself, Kyle adeptly navigates the spheres of corporate and client-side finance, always guiding with a principal investor's sharp acumen.
Hailing from a lineage of industrious Midwestern entrepreneurs and creatives, his business instincts are deeply ingrained. This background fuels his entrepreneurial spirit and underpins his commitment to responsible investment. As the Founder and Owner of The Impact Investor, Kyle fervently advocates for increased awareness of ethically invested funds, empowering individuals to make judicious investment decisions.
Striving to marry financial prudence with positive societal impact, Kyle imparts practical strategies for saving and investing, underlined by a robust ethos of conscientious capitalism. His ambition transcends personal gain, aiming instead to spark transformative global change through the power of responsible investment.
When not immersed in the world of finance, he's continually captivated by the cultural richness of new cities, relishing the opportunity to learn from diverse societies. This passion for travel is eloquently documented on his site, ViaTravelers.com, where you can delve into his unique experiences via his author profile.