Investing in car washes is an excellent revenue opportunity for those who want a hands-off type of investment strategy that's growing in demand. The simplest of methods could be to simply buy an existing car wash and run it, but that's just one opportunity and, in many cases, it may leave out some key opportunities for growing your portfolio. If you are looking for your next business venture, consider the different car wash types and how to buy a car wash – or invest in one in another way.
Are Car Washes a Good Investment?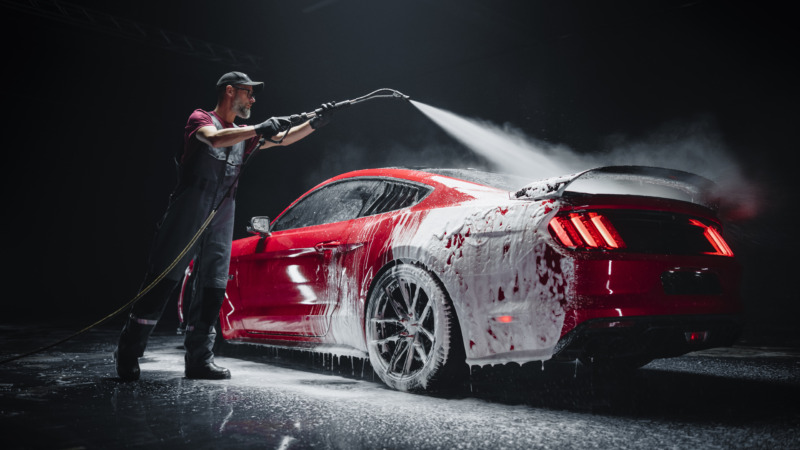 To determine how profitable is owning a car wash in your area, first consider the industry as a whole. According to data from Grand View Research, the market is solid and growing, with a compound annual growth rate from 2013 to 2018 at 3.6%. However, by 2025, this is expected to be around 3.2%, meaning that there is a rise in the demand for car washes in many states.
Do people use car washes? When was the last time you went through a car wash? If it's been some time, you may not realize just how advanced and streamlined these operations have become, nor the profit potential behind them. In 2994, jus 48% of people used a professional car wash, but in 2019, that number had grown to 77%, and with the increase in the number of people operating rideshare companies with their personal vehicles, this demand is up even more so, according to the International Carwash Association.
Unlock Sustainable Investing Opportunities 🌿
Join the green revolution by investing sustainably with our top partners. Discover platforms that align with your values and offer remarkable opportunities for growth.
With potential, it makes sense to consider the benefit of investing in car washes yourself. However, there are many ways to own and profit from a successful car wash business.
Ways to Own and Profit from Car Wash Businesses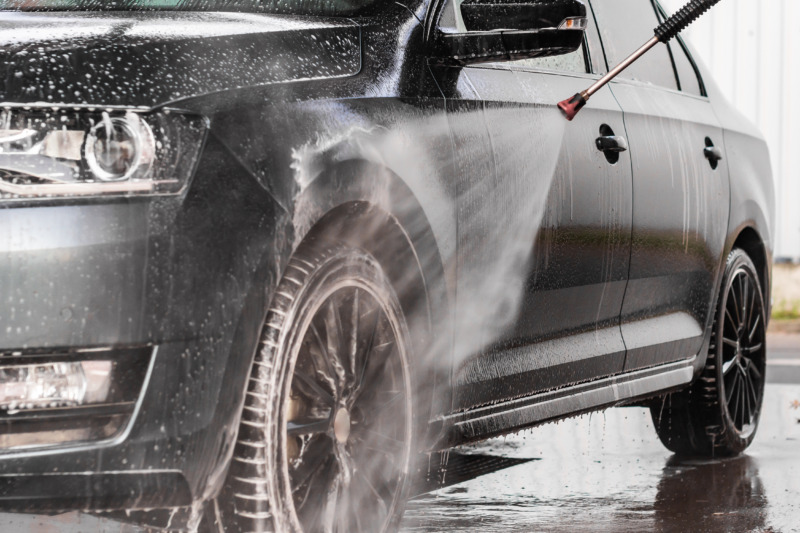 As you think about this business venture, you have to consider a few things:
Do you want to provide a full-service car wash that you are actively involved in during the day-to-day business operations?
Are you considering something like a self-service car wash that you own and people use on their own?
Perhaps you just want to help support the car wash industry by being an angel investor in this industry.
These are just a few car wash model options to think about. Let's dive into a few of the ways that you can see annual revenue from investing in the car wash industry.
1. Buying a Car Wash That's Already Operational
For many people, the most obvious option is to buy a car wash to own and operate. There may be one for sale in your area right now that you wish to own. In some areas, these are seasonal businesses, especially in areas where there is a significant amount of snow.
However, even in these cases, car washing becomes critically important to remove salt and debris from the cold and rainy weather once temperatures warm up. The bottom line is that cars need a car wash, and if there's one in your area that needs an owner, it may be a good option for you to build some cash flow.
Owning a car wash yourself will mean several things:
You will need to purchase the building and business itself. You can use a lender like RealtyMogul to help you raise funds to make this purchase.
You are responsible for installing and maintaining all working components of the system. You also need to consider updates to car wash technology over time.
You'll need to ensure you choose a prime location with ample traffic to ensure that enough people will stop in.
You'll need to cover all of the costs of owning the business, including property taxes, utilities, and repairs.
How much revenue you earn in this business model is dependent on factors such as the area, the type of car wash, the number of service bays available, and the overall nearby competition.
This model has two sub-options:
Self-service car wash: In this method, you own a car wash in which people pull up, drive into the bay, and then get out to scrub down their car on their own. Car wash prices tend to be lower for this method of car washing, but there's less technology involved.
Automatic car wash: In this method, the person remains in their car, pulls into the tunnel car wash, the car wash equipment moves over their car to clean it, and they drive away.
Older style car washes involved people actually scrubbing and drying off vehicles, but these are no longer used because of the amount of effort and risk involved.
See Related: How to Start Investing in Women-Owned Businesses
2. Building a Car Wash
On the other hand, you may see a need for a car wash in your area. You can then invest in building one from the ground up. If there is not a car wash in an area that you want to operate in, you can build one and own the entire business from the ground up.
Where you operate is important. For example, the U.S. Census Bureau reports that people in California love their car washes, and that's why the state has over 2,000 car washes established. By contrast, in Wyoming, there's just one car wash in the state for every 10,335 people (and that could mean lots of opportunity!)
If you plan to build a car wash, you'll need to consider the following:
Self-service car washes tend to be easier to set up and manage with few employee needs. A bay automatic car wash will need employees to monitor it and more expensive car wash equipment.
Determining the operating costs can be hard to do. Consider talking to nearby businesses or those in neighboring cities about these options.
If you start a car wash like this, you'll need to fund the entire process, including buying property, obtaining city permits, and constructing the building itself.
You also need to handle the establishment of the business, obtain necessary licensing, and then invest in marketing your company.
3. Owning a Franchise Car Wash
Another route to take to reduce some of the marketing difficulties involved is to own a car wash franchise. There are a number of car wash companies available that not only provide you with their name to help with the establishment of building the business but also the how-to and education you need to do it well.
Some of the most well-known car wash franchises include:
Mr. Clean Car Wash
Superior Wash
Green Shine Waterless
Ziebart
Fleet Clean USA
You may be able to find others in your area. There are some interesting factors to consider if you plan to have a car wash business that is a franchise.
You will need to meet the expectations of the franchise, which may include factors related to the types of services provided, the specialized car wash equipment you must use, and the overall branding messaging used.
Starting a car wash like this may help you to learn the industry, equipment, and overall business model if the franchise offers any type of hands-on training.
The profit margin could be a factor since you are likely to pay an ongoing franchise fee for the use of the company's name.
If you decide to go this route, it's important for you to learn as much as you can about the car wash business itself and compare several franchises to determine what makes one different from the next.
4. Investing in a Car Wash with a Partner
You could be a single car wash owner, but that means that you are putting all of the financial risk on yourself. If you want to operate in this business with less risk (and perhaps just having a bit of help) you may wish to find a partner to help you. This way, you can put in as much effort as you want and split the workload with your partner.
One of the key benefits of this method is that you may be able to continue working your job or managing other investments you have while you work to build your car wash business. Because you can split the work, this may also provide you with a better financial strategy because you are alleviating some risk and some of the financial investment.
If you don't have a partner who wants to get into business with you yet, you may want to consider real estate crowdfunding platforms like Crowdstreet, which can help connect you with investors. Many investors see the potential of putting money into companies even if they cannot work within it on a routine basis themselves.
5. Investing in an REIT for Car Washes
If the thought of actually running a day-to-day business just does not work for you, and you want to take advantage of the car wash industry, you may want to consider a commercial real estate investment trust or REIT.
As an investment fund, you put money into a trust that is managed by a professional financial advisor. They handle the investing in actual companies. There are some key advantages to this method of taking advantage of the car wash industry:
You earn passive income. That means that you put money into it, and your fund grows over time, though there is some risk involved. There's not a lot of day-to-day work for you to do.
You can trust your financial advisor (if you've selected wisely) to manage the investment strategy according to your desired risk tolerance level.
You benefit from a long-term investment strategy, and while your profit margin is lower than owning the business outright, there's often less risk involved.
Investing in a car wash an REIT could help you to lower your risk, diversify your portfolio of investments, and still take advantage of this industry.
6. Investing in a Private Equity Fund
A private equity fund is a type of investment strategy in which you will pool money together with other investors, and an advisor manages the investment. It is a collective style of investment method that allows for investing in several types of equity securities. Most often, that means that you will be able to invest in more than just car washes, though some private equity funds do not offer this type of commercial investment.
Private equity funds set their own goals and strategies for investments, and they invest in all types of businesses, including car washes. This type of diversification will allow you to see investments in a range of businesses.
This method could be ideal for those who want a hands-off way of investing. Here, you are not going to have any say in the actual business model but rather will contribute to the fund where the advisors much decisions. The revenue potential will be different based on the overall risks involved.
See Related: Best Ways to Invest in Affordable Housing
7. Owning Stock in a Private or Public Company
Yet another opportunity to play a role in the car wash industry without having to actually own a self serve car wash is to invest in a car wash company. Work with a financial advisor or use a financial investment platform to help you to do this.
You'll want to consider several of the franchise car wash companies or a larger company that is listed on the stock market. You can also invest in a private company by purchasing ownership in it directly from the other owners. In either situation, the role you plan in the day-to-day running of the car wash will vary based on your needs and goals.
Typically, you'll need to make a sizable investment if you're purchasing part of the company in a private sale. If you're buying stock in a publicly traded company, you can often purchase for much less, based on how much a single share is selling for.
8. Investing in Real Estate Crowdfunding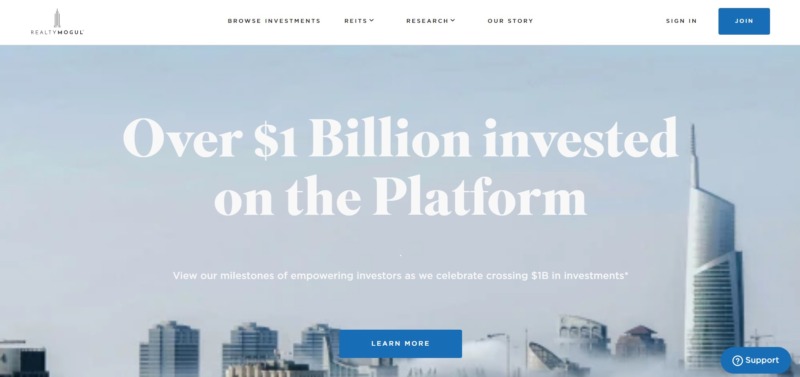 If you just want to support other people who are owning or growing a car wash, you can do that by joining a real estate crowdfunding site like RealtyMogul. Here, you can invest in REITs, but also in private markets, where people are looking for individual investors to help them to build their business.
There are other sites that allow you to contribute to the specific business goals of a car wash owner or an investor. The key here is to do your homework to know as much as you can about the organization that's actually running the car wash or the related business.
9. Invest in a Mobile Car Cleaning Business
If you do not want to buy automatic car washes or have to worry about owning a car wash at a local location, think about a mobile car wash instead. This model allows you, as the car wash and car detailer to go to the location of the customer and clean their car for them there.
This type of business model is a bit different in that you are doing a lot of the physical work yourself. You will need to purchase the materials you need and market your business.
However, the typical costs will be much lower as you get started in this business. For many people, this is a good starting point or a side hustle that allows them to work how much or how little they need to without a huge initial investment.
Customers appreciate this type of car wash because it is easily accessible to them. You can visit them while they are at work or in the evening, for example, so their day is not impacted.
If you have a local customer base, you could even build up this model over time to offer routine services. You can also advance the services you offer. For example, additional services may include upholstery cleaning or detailing to add on to what you are offering and earn more revenue.
10. Provide Car Wash Cleaning Services to Businesses
A different method that's within the same field is a mobile commercial cleaning service. In this situation, you will go to car dealerships, fleet managers, and other organizations that provide vehicles for clients and then provide them with a cleaning service. For example, car dealerships that are smaller often use a mobile provider to handle the cleaning of a new trade-in they receive so they can quickly get it ready for the market.
In this type of business, you will need to consider numerous other factors including whether you have local dealerships or other services that may need this service. You may also have to purchase all of the equipment you need.
See Related: Ways to Subscribe to Community Solar
What Factors Can Make Your Car Wash Business More Successful?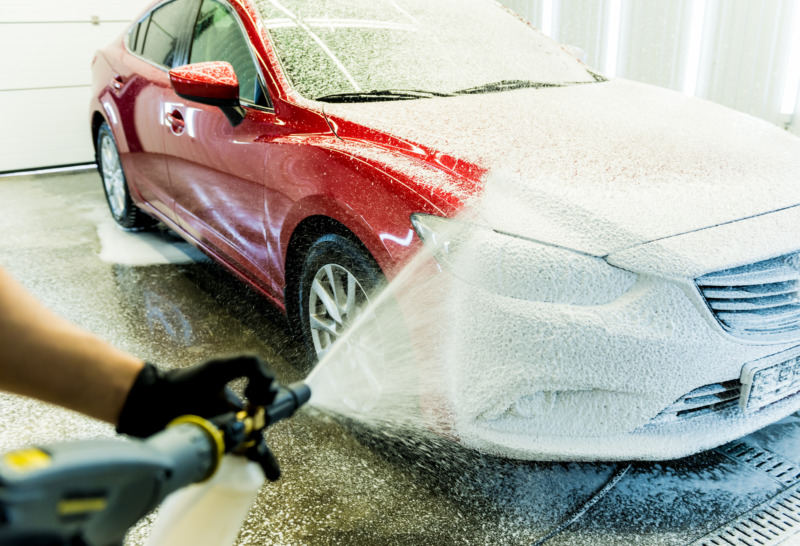 What kind of car wash makes the most money? What type of time do you have to invest in your new business venture?
There are a lot of questions like these that people have as they seek out ways to make their new business model competitive and profitable. The following are some key factors to keep in mind as you consider entering this industry.
Technology Matters
The demand for car wash services in many areas is quite high, and as a result of that, you may need the most advanced technology available and a setup that's very modern. For example, a tunnel car wash can be an excellent choice if the technology hat operates it can help to reduce cleaning and water use, provide a high level of cleaning care, and move cars through quickly.
By contrast, if you are considering an older car wash that has not bee updated, you may not only have to deal with lower revenue potential but also expensive repairs if the car wash damages the property of your customers. Modern car wash technology may help to:
Lower operating costs associated with your investment
Increase profit margins
Allow you to clean more cars within each hour
Provide a higher quality of wash that your customers may desire
Reduce overall operating costs if you can move to a fully automatic design without employees
Technology has to be upgraded over time. That's an important factor to keep in mind when making a purchase.
Does Location Matter?
The short answer here is yes, a good location can make a big difference in how profitable your business will be. Here are some things to think about when it comes to choosing a location for your business.
Is the location in a busy enough area where there is enough traffic moving through the community? Like a gas station, many people choose a car wash based on what's on their way to and from work each day.
Does the location make it easy to get in and out of the lot? If the location is hard to access, that's going to limit your customer base.
Can the location handle more than one vehicle at a time? Though your vehicles can queue up when it comes to a tunnel car wash, in self-serve bays, people do not always want to wait for a spot to become available.
If you look at the top 100 car washes in the country, chances are good they are near busy thoroughfares with a lot of traffic moving in front of them. Make sure the car wash you buy is located in the same type of environment.
Increase Management Skill
For those that purchase a car wash to own and operate on their own or with a partner, there is be a component of management of the facility to consider. That is, someone has to be there to meet customer needs, handle emergency repairs, and to collect the revenue generated.
There is the need to maintain the property to ensure it is safe for car owners. You also need to keep the equipment maintained and serviced property to protect any warranties on it.
Depending on the car wash type, you may be spending a significant amount of time hiring, training, and managing employees. There may be some situations where you spend a lot less time in the hands-on operation, but you still have to oversee the business as a whole.
What is the initial debt load needed to start a car wash?
Another factor to think about as you go into this process is the debt loan, or the amount of money you will need to borrow or use from your savings to establish your car wash business. This depends on many factors including the size and type of car wash, location, and if you are building from the ground up. You could reduce the debt load by working with a partner or securing an angel investor.
Car washes do require a lot of money to establish, though. Most of the earnings during your first years will likely go to covering that debt and paying down your borrowed funds.
Frequently Asked Questions
What kind of ROI can I expect from car wash investment?
Car washes can be high return investments, but the return on investment is directly related to the company's services, location, and style of car wash. Each business model may be a bit different, but average profit margins include:
– Express car washes: 50% or more
– Self-serve car washes: 50% or more
– Full-service wash: 33 to 40%
It is possible to improve these figures beyond these levels with the right investment and really working the process. Keep in mind that, according to some services, a small-scale, self-service car wash can earn around $40,000 per year, but lager, tunnel car washes can earn as much as $700,000 per year. That is earnings, but profits can be a significant amount of those figures, according to Kleen-Rite Car Wash.
What are the risks involved in investing in car washes?
Investing in car washes means you are taking on some risks, though the risks are dependent on the business model used. For example, during the rainy season, you could see a drop in the number of car washes you complete. During a pollen heavy spring, you could see a much higher demand for car washes, increasing sales.
More so, like every business, there are some risks that repairs will need to take place, liability risks may result in lawsuits, or you may not make the profit you desire because of a downturn in the market. Also, consider that if you are planning to buy a car wash, property, and equipment with a loan, you take on risk there, too, including covering the cost of interest rate to the borrowing.
Related Resources