What is Revolut? Is it an ideal option when it comes to digital banking? This Revolut review covers these issues and more about this highly-hipped app.
Digital banking is taking the world by storm. With the world becoming a global village, the demand for digital banking is increasing. However, finding a digital banking option that allows you to manage your finances on the go is always a challenge.
Revolut is an excellent way to monitor and manage your finances from your fingertips. It is not the traditional brick-and-mortar bank way, but it has everything you need to perform banking transactions. You make deposits through third-party banks, but it is still a secure option for banking and transactions like buying cryptocurrency.
But before you can decide if it's an excellent banking option, let's see what it's all about.
What is Revolut?
Revolut is a financial technology firm offering banking services similar to traditional banks – although everything happens online. It started as a travel card in 2015 but gradually became a digital bank where people perform all kinds of bank transactions without incurring crazy fees. Revolut is excellent for buying shares and crypto, making instant payments like Apple Pay, and managing prepaid debit cards.
It is not yet a fully-fledged bank because it has not yet received a banking license – except for the challenger bank license offered by the European Central Bank in 2018. However, it holds your money through the big banks; Lloyds and Barclays.
Revolut is an alternative to traditional banking because it allows clients with a global lifestyle to manage their finances with a few simple keystrokes. This digital financial super-app is available in 200 countries and regions on mobile or the web. It offers almost all the essential banking services you can think of.
See Related: Best Credit Builder Loans
Revolut Account Key Features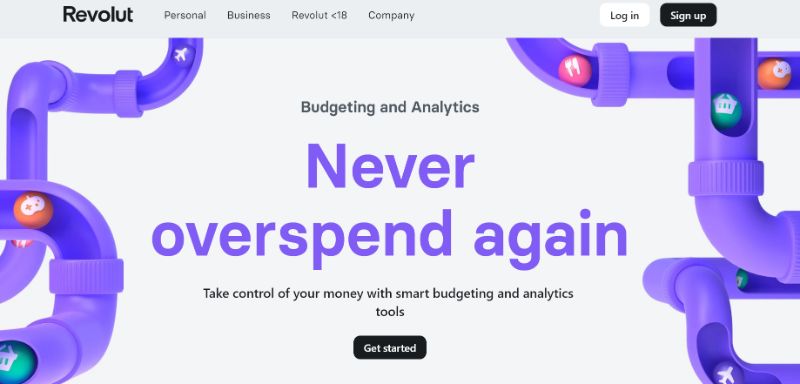 So, what makes Revolut so unique from other financial institutions? And why has it had so much growth in just a few years?
1. Personal and Business Account Options
With Revolut, you can open a personal or business account depending on your needs. If you opt for a personal account, it's free: 
Revolut plus for £2.99 per month
Revolut premium for £6.99 per month
Revolut metal for £12.99 per month
You can also get a free account when you opt for a business account. Your options here include:
Revolut grow for £25
Revolut scale for £100
Revolut enterprise for £1000
Each of these bank accounts has specific features to suit your growing needs.
2. Monitor your Spending
Revolut has a feature that helps you to monitor your spending. The spending is easily categorized so you can know where you spend money.
For instance, you can check every type of transaction that you do, such as shopping and eating out. This lets you easily track and identify where to change your spending.
3. Budgeting and Money Management
Budgeting and managing your money is easy when you have the Revolut app. The digital banking platform has features that allow you to set your monthly budgets and spending goals. You can even budget for different categories you want to spend money on.
4. Transfer Money: Send and Request Money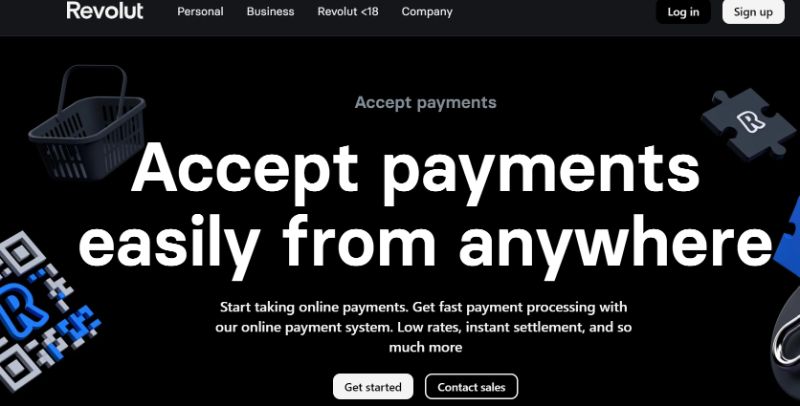 This might not be a unique Revolut feature, but it is necessary. You can transfer money to other Revolut users, and it will happen instantly. It is also possible to send money requests to them.
See Related: Best Auto Loans for Electric Cars
5. Saving Feature
Using Revolut can help you save. It has a saving feature that rounds up amounts and lets you set aside the difference. With this feature, you can monitor the money in your savings account.
6. Set Apple and Google Pay
When using Revolut, you can use Apple and Google Pay Apps. However, these features are only available in countries that allow such transactions.
7. Overdrafts and Personal Loans
Like a regular bank account, you can access overdrafts when using Revolut. If you qualify, you will also get access to personal loans.
8. Purchase Cryptocurrency
Revolut is a modern digital banking application. It supports cryptocurrency transactions, so you can use it when buying cryptocurrency.
9. Insurance
You can purchase phone and travel insurance at fair rates when using Revolut. It makes such transactions relatively seamless.
How Revolut Works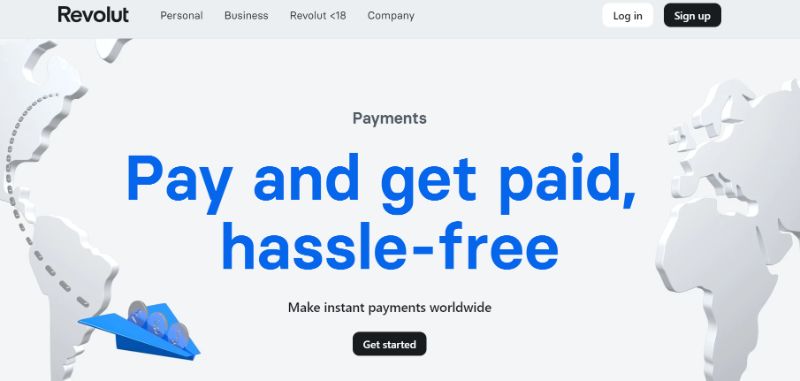 Since Revolut is a digital bank, everything is done online. The first step is downloading the app and creating an account with all your personal information. Through the app, you can perform all kinds of transactions just like you would do with a traditional bank account.
When using the app, you have a virtual card for performing different transactions. If you prefer to do things old-school, you can apply for a physical card and wait until it is mailed to you.
See Related: Greensky Finance Review: Is It Legit?
How to Open an Account with Revolut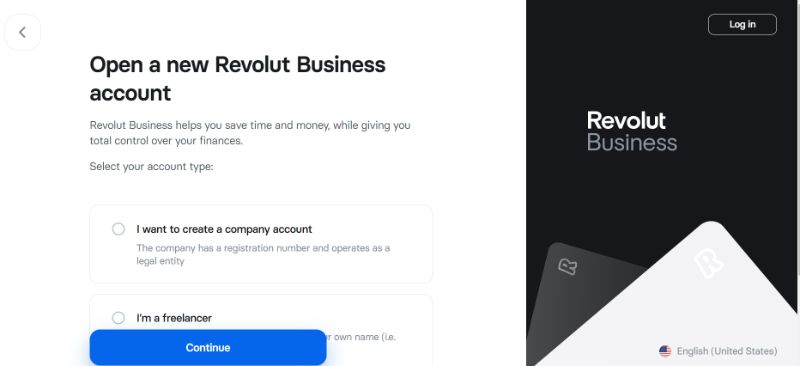 You can open a Revolut account as long as you are at least 18 years old. It is also possible to open a Revolut account for your minor kids. However, minor accounts must be operated by adults, so you will need to manage their accounts.
Before opening a Revolut account, you need to understand these conditions:
You can only own one Revolut personal account
You cannot use a Revolut personal account for business
Once your Revolut account has been closed, you cannot open another one
These are the steps for opening a Revolut account:
Download the Revolut app on Google Play or the App Store
Enter your phone number on the app and set the password
Verify your account after receiving a text message
Enter personal details
Activate the account by depositing money into it from another account
Verify your identity with a valid ID and a photo of your face
Choose your preferred account plan.
The steps above apply when opening a personal Revolut account. However, when opening a business account, you will need these additional details:
Business incorporation details such as trading name
Business operating address
Shareholder or director details
Proof of business accounts
See Related: Neobank vs Digital Bank: What's the Difference?
Pros and Cons of Revolut Banking Services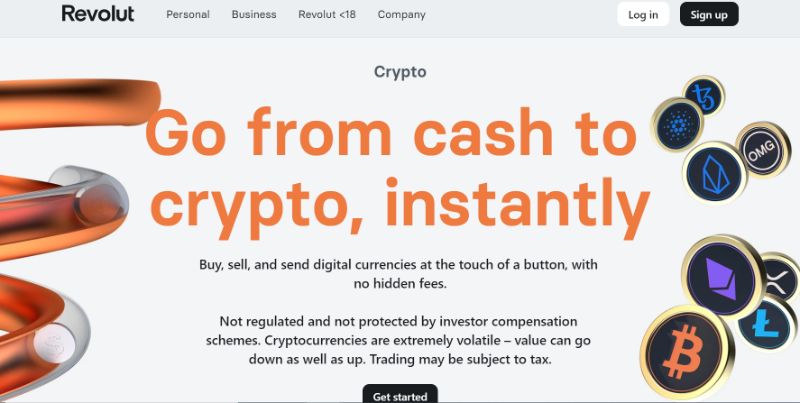 Looking at the upside and downsides of Revolut will help you to understand the platform better.
Pros
1. Competitive and Transparent Exchange Rates
Travelers initially used Revolut. Because of this, Revolut understands the importance of competitive rates for people who want to exchange money. Their rates are some of the most competitive that you can find in the market.
Also, apart from having competitive rates, their conversion method is very transparent. It is possible to see the exact rates because there are no hidden fees during the conversion process.
2. User-friendly
One thing that you will love about Revolut is that it is easy to use. The application process takes around 10 minutes, although the verification process might take longer.
Using the app for your transactions is also very easy because of its user-friendly interface. You can decide to use the mobile application, but they recently launched a desktop option to use the web version.
3. Unique Accounts Options to Suit your Needs
Revolut understands that users have different needs. Therefore, various accounts were designed to suit the needs of different users. If you are a personal user, you can get a current personal account or a savings account (savings vault).
They also have business accounts for companies and enterprises. So, depending on your needs, you can check the features of different accounts to find one that is right for you.
4. Secure and Safe
Safety and security are essential when doing online transactions. Revolut gives you peace of mind knowing that your money is secure.
One of the leading security features is the ability to freeze your account. You can do this when your card is stolen or when you feel like your account's security has been compromised.
5. Save Money
Using Revolut helps you to save money in different ways. One way of saving money is through zero fees whenever you want to make transactions.
You also do not incur any fees when making withdrawals in ATMs abroad. Plus, there are no foreign transaction fees.
See Related: Best Banks for Low-Income Earners
6. Get access to Overdrafts and Loans
You can access overdrafts and loans when operating a personal or business account with Revolut. Using this digital version, you can still get the same benefits as a traditional bank account.
7. Great Customer Service
If you are a premium member, you get the chance to talk to a customer service representative any time, day or night.
8. Ability to Transact Multiple Currencies
It is possible to transact multiple currencies on the app without any issues. Since Revolut was created for travelers using different currencies, they understand the importance of being able to work with foreign currencies without limitations OR additional fees.
See Related: Community First Credit Union Review: Is It Green & Sustainable?
Cons
1. No brick and Motor Locations
Unlike other banks where you can pop in and out for assistance, Revolut has no physical locations. If you prefer a bank that allows you to visit any time you want, this one might not be ideal for you. They have excellent customer service, but this might not be enough for some people.
2. Does not Accept Deposits
It is important to note that Revolut is not like traditional banks. They have not yet received a banking license, so they do not accept cash or check deposits.
The only way to hold money is through a third-party bank account. This might be inconvenient to some people.
3. No Interest Earned
It is impossible to earn interest no matter how much you use Revolut. They have a saving feature that allows you to stash some money away. Unfortunately, you cannot earn interest no matter how long you save the money.
4. High Cash Withdrawal Cost
Most of the transactions on the applications are free. However, you have to pay a 2% fee to facilitate the withdrawal regarding cash withdrawals. These fees can be very high if you make regular cash withdrawals.
5. Accounts can be Frozen on Security Concerns
Sometimes, Revolut can freeze customer accounts because of security concerns. This can be good or bad, depending on how you view it. For instance, if your account is frozen, it can be inconvenient because it will take time before money is released.
See Related: Best Alternatives to Yahoo! Finance
6. Slow Customer Service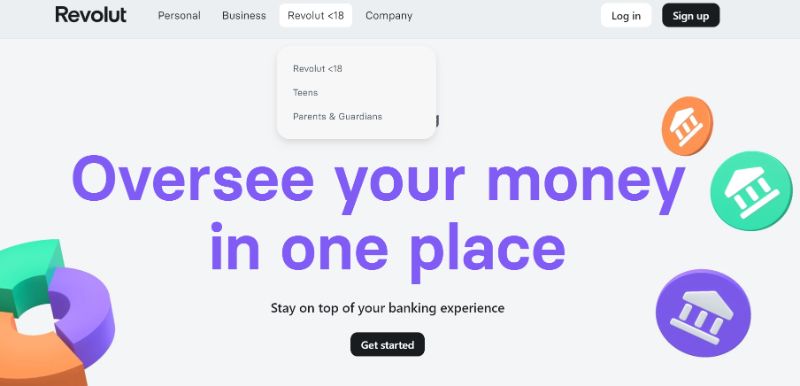 According to some Revolut reviews by customers, slow customer service is typical when you try to raise concerns. For example, the process is prolonged when using the free version. And since you cannot go to any of their physical locations, you have to be patient and deal with the slow customer service.
7. No Joint Accounts
You can only open personal, business, or minor accounts with Revolut. There are no options to open a joint account. If you are planning to open an account with your partner, you might be required to go for a third-party account, which might be inconvenient.
See Related: Best E-Trade Alternatives
What are the Best Revolut Alternatives?
If Revolut doesn't appeal to you, what are your options?
1. Chime
Chime is an excellent alternative to Revolut. It is ideal for everyday users who want a platform for transactions and savings. Like Revolut, it does not have a banking license but works with third-party banks. Apart from helping you to manage your daily transactions, it is also a good platform for rebuilding your credit score.
The best thing about Chime is that it does not have monthly fees. Also, unlike Revolut, you can earn interest rates on your savings, which is good. You also get free ATM withdrawals and can save money in the process.
Unfortunately, it does not allow international transfers, so this might be limiting for global users who transact in various currencies. You should also be careful because third-party fees apply when doing some transactions.
See Related: Best Ethical & Sustainable HSA Accounts
2. Aspiration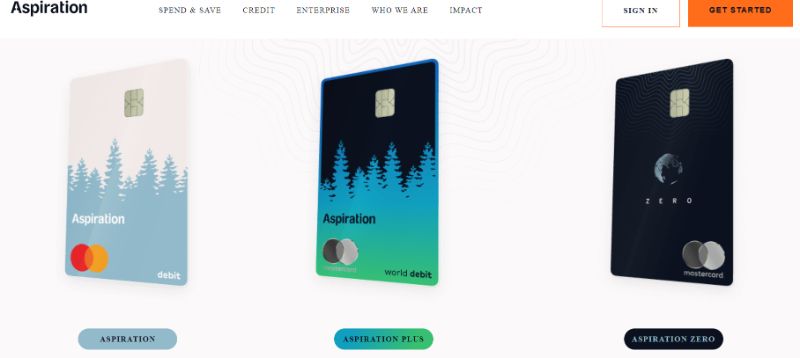 Aspiration is a cash management account that allows you to operate both a savings and a checking account. It is ideal for people looking to earn interest from their savings and make a positive environmental change.
You do not have to pay fees if you want a basic account. However, you can upgrade to a paid account to get more features.
They do not accept cash deposits since it is not a traditional bank account. They also have no physical location, so the only way to get in touch is by calling, writing, or contacting them on social media. They also do not have a live chat, which is a downside.
This is a good option if you are keen on impact investing. It is great for managing your finances, earning interest, and, at the same time, making a difference.
See Related: Aspiration Review: Is It Sustainable & Legit?
3. Wise
Wise is also an excellent alternative to Revolut. It is easy to open a Wise account, and they also have a user-friendly interface to manage your finances.
Unlike a standard bank, performing Wise transactions will help you save money up to six times. It allows transactions in over 50 currencies.
Opening a Wise account is free, meaning you do not have to pay anything for a particular account. However, your account will attract some fees when you exceed a set limit.
Wise is a transparent digital banking platform with no hidden fees. There is live chat support, and you can call them anytime you need assistance. Unfortunately, Wise is unavailable in all countries, and you must check if your country is eligible.
See Related: Best Banks Similar to Chime Bank
4. PayPal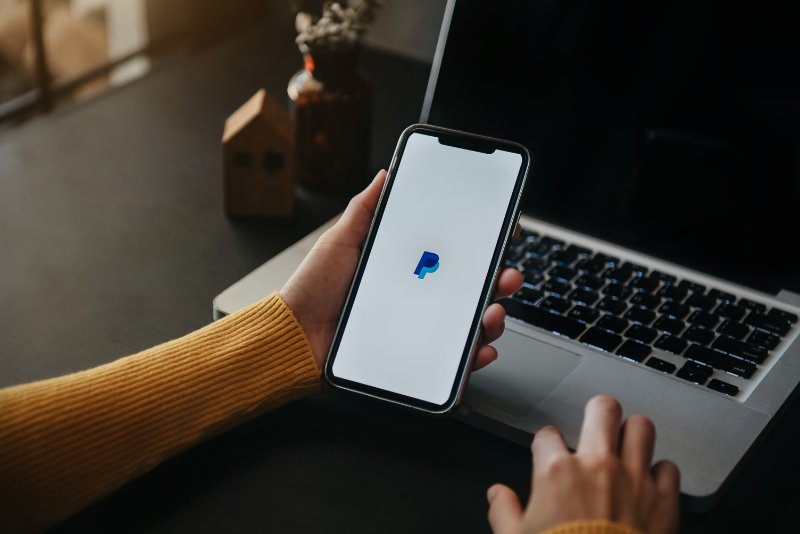 PayPal is a big Revolut competitor. It is a pioneer in digital banking, and many people already trust PayPal since it has been in the business for a long time. Opening a PayPal account is easy; you can do it almost everywhere.
Most online stores accept PayPal as a payment method, making it even better. It lets you send, receive, and hold money in your PayPal account. It also has other versatile features like the ability to shop online.
Unfortunately, PayPal has pretty high fees. For foreign transaction fees, you pay up to 5%, while for currency conversion, you can pay up to 4%.
It is an efficient and trustworthy service, but unfortunately, it comes with some high fees. Recently, they introduced a saving tool that is good for people who want to hold money.
Is Revolut Worth It?
Absolutely, yes, Revolut is worth it. If you want to manage all your transactions on the go, getting an account with Revolut is advisable. It is also a great way to save money since some transactions do not incur fees.
Revolut will also help you monitor your spending since you can keep track of all your transactions. Unfortunately, Revolut is not a fully-fledged bank, so you cannot make cash deposits.
It also does not allow you to earn interest on your savings, so you can only hold money. But, it is a good option for digital banking since it has a lot of account options depending on your business or personal needs.
Is Revolut Legit?
If you are worried about the security of your finances, you can be sure your money is secure. Revolut is legit and an excellent digital banking option for global users. It does not have a banking license yet, but that does not mean your money is unsafe.
Revolut uses genuine third-party banks like Barclays to guarantee you security. And to assure you that your money will be secure and safe, the company has been mandated by the Financial Conduct Authority (FCA) to conduct its services.
Is a Revolut Bank Account for Everyone?
Revolut is not for everyone. If you want the traditional form of banking, Revolut is not for you. It is a digital banking option, which is ideal for those who want an alternative to conventional banking.
Unlike a typical bank, you might not get benefits like interest rates and personal customer service from a bank. However, this is a good option if you want to manage your finances from a phone.
Related Resources