Renewable energy is the future of a green planet. Consequently, solar energy is a major player here. But what solar financing models are there for people who want to shift to solar power? Let's find out.
In 2020, solar power accounted for only 3% of US electricity generation. But as the world seeks renewable energy sources, there's a rising need to make solar energy accessible.
A while back, buying solar panels for a typical residential property would cost a fortune. The price tag was even higher when considering commercial or community setups that require more solar panels. But, times have changed, and now there are different solar financing models that help you bear the cost burden.
This article read about these different types of solar financing models that support individual, commercial, and community solar installations.
Main Solar Financing Models
Buying and installing solar systems isn't cheap, but with these financing options, it's within reach!
1. Cash Purchases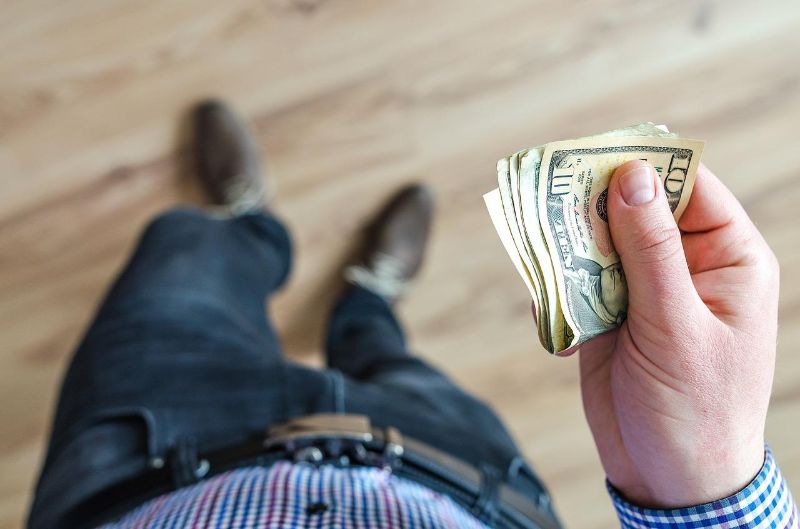 Cash purchases are also known as outright solar purchases. This entails purchasing your solar panels in cash and paying for installation. Cash purchases are ideal for homeowners who don't want to get solar loans when installing solar panels.
In the past, the only way to finance solar panels was through cash purchases. But, as solar technology advances and the solar industry grows, different models for financing solar exist. Still, there's no issue when opting for cash purchases.
In fact, this is the best solar financing model, especially for individuals. You can enjoy more savings after installing the solar system, you get tax credits, and they increase the value of your property.
However, it's worth noting that the initial investment can be quite significant. Still, having solar panels in your home frees you from the high cost of electric power.
See Related: Best Solar Proposal Software Programs
2. Low-Interest Personal Loans
Today, it's possible to access low-interest personal loans when you want to purchase solar panels. Investing in solar energy is more crucial, and financial institutions are joining the solar industry in boosting accessibility.
As a homeowner, you can speak with your financial institution to see which options are available. The personal loan you receive can have a flat-rate fixed payment, and some even offer zero down payment. On top of that, the financial terms are flexible, and you get a workmanship warranty.
Financial institutions offering these solar loans make the application process easy and available online. In just a few minutes, you can know if you qualify for a solar personal loan or not. But, before applying, check if the specific solar loans are available in your state.
See Related: Upgrade Loan Review: Is It Legit to Use?
3. Solar Leasing
Even with a solar loan, buying solar panels may not always be the most feasible solution. But, that doesn't mean there aren't other ways of setting up a solar system in your home, business, or institution. Leasing is quickly gaining ground as a sought-after option.
Solar leases make it easier for customers to access solar panels when they don't have the financial muscle to buy. But, agreeing to lease a solar panel system means you won't own it. Someone else is the rightful owner and permits you to use them for a set duration.
When you agree to pick solar leases as the ideal solar financing model, there's a little upfront cost to pay. But, you have to pay a monthly charge for using the solar panels to a third party. Still, leasing is better than none since you start saving on energy costs soon after installing solar panels.
See related: Best Solar Energy ETFs to Invest in Today
4. Lines of Credit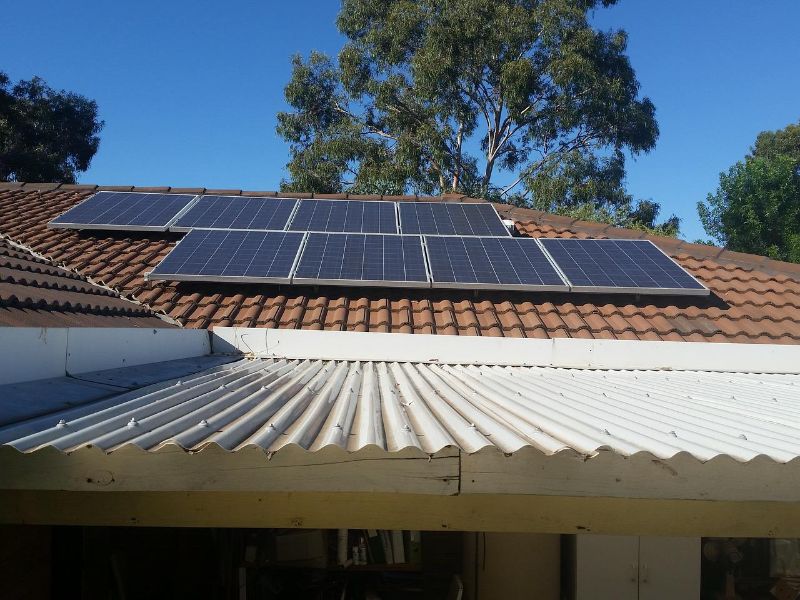 A line of credit can help you access money to set up solar panels at home or on a business premise. I know it takes time to create the necessary relationship with a bank to have a LOC (Line of Credit). But, once you have it, you can access the funds per the set limit.
There's no limitation to what you use the money for. It can be for personal use, business, or home equity. The main advantage is this is a flexible loan that's excellent for financing solar panels purchase and installation.
Always consider the type of solar panels you want to buy before utilizing the Line of Credit. Since there's no specificity in terms of use, it's your budget that matters. Also, note the terms of repayment so that you don't damage your set LOC.
See Related: What Are Smart Cities? Different Examples
5. Standard Power Purchase Agreements (PPA)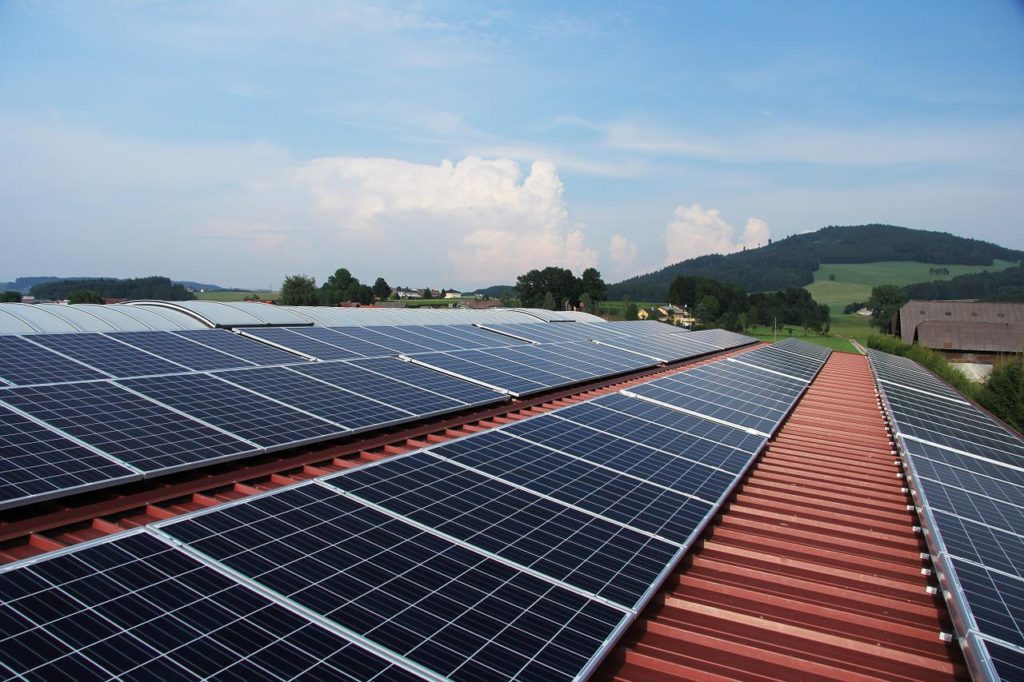 Another exceptional solar financing model for homeowners and small businesses is the standard PPA (Power Purchase Agreement). This agreement means you can get free solar panel installation in your home and premise.
PPA involves a homeowner or business and the company that brings the solar panels. After the free installation of solar panels, the agreement states that you start purchasing solar energy from the company. This is a great way to lower energy bills since the cost of renewable energy is less than that of electricity.
Essentially, the company owns the solar panel system that's on your premise. And they handle all the nitty-gritty that comes up when using solar energy. As a result, they benefit from the tax credits and incentives and sell you the energy from the solar panels at significantly low prices.
See Related: Different Millennial Banking Habits to Know About
6. Solar Grants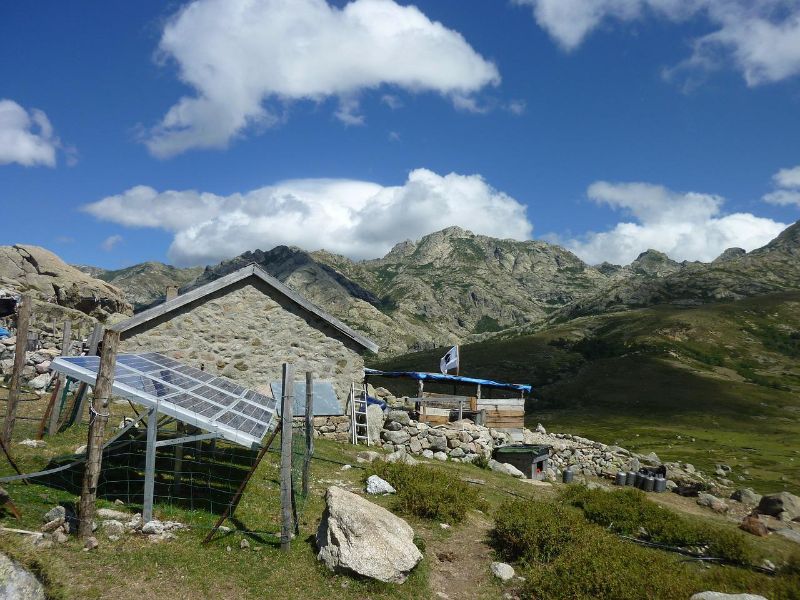 Homeowners can seek out solar grants from different authorities on the municipal, state, and federal levels of government. Solar grants can help you purchase and install solar panels in your home to generate solar energy.
Solar grants are accessible to homeowners, but there are specific requirements that you must meet. Some even permit landlords with rental properties to apply.
Some solar grants need the home to have been built at a specific time, for instance, before 2011. Others are quite flexible on this!
Thorough research is the best move when seeking such grants to finance solar energy projects. Learn all about the different options at various government levels before applying. This will help you pick out the best one.
Always wait to hear back that you got the grant offer before taking the next step.
See related: Is Solar-Powered Crypto Mining Feasible? Here's What to Know
7. Property Assessed Clean Energy (PACE)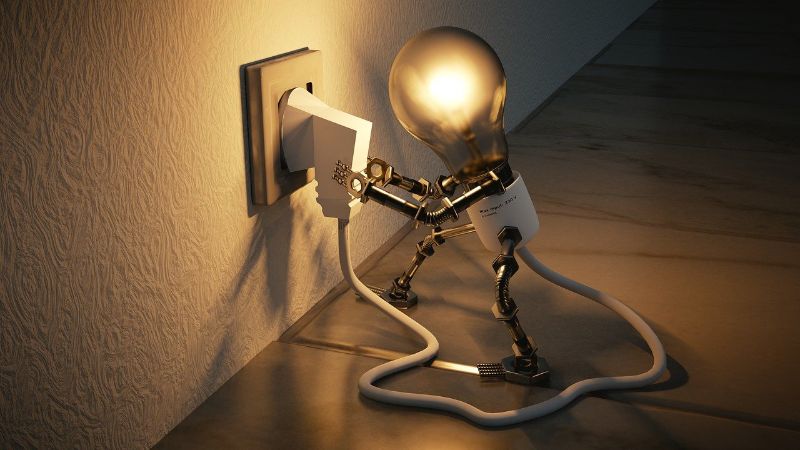 PACE (Property Assessed Clean Energy) loans are ideal for homeowners who want to install solar panels and do home upgrades. Homeowners in Missouri, California, and Florida can access PACE to buy and pay for solar panel installation.
PACE programs enable easy access to financing for water efficiency upgrades, renewable energy, and energy efficiency projects. The money you get helps cover solar energy, better insulation, HVAC systems, landscaping, and efficient windows.
The good news is that PACE loans are long-term, and you won't need to pay any deposit or downpayment to access them. Many homeowners can benefit from the flexible requirements.
However, know that the loan is attached to your property. And all the monthly payments are made using the property tax bill.
See Related: Best Solar Crowdfunding Options for Renewable Energy Projects
8. Community-Owned PPAs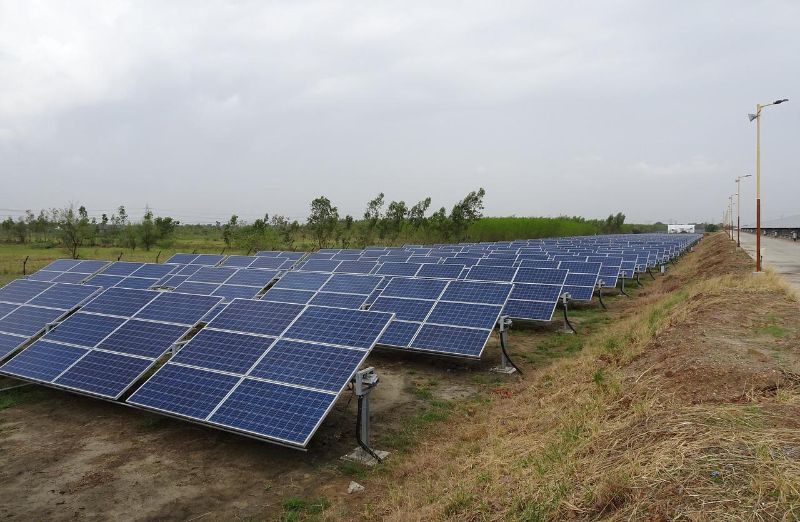 Community solar is possible through community-owned PPAs. A specific community can enter into a Power Purchase Agreement, for example, with local municipalities. The solar panels they buy end up in community centers, schools, hospitals, and similar institutions.
The local governments are the agreement owners who put up the money needed to buy and install the community solar system. It's the best financial model for community solar projects.
The municipality's job is to ensure the proper installation and management of the solar system. They are also free to choose how much energy they prefer to contract in the agreement. So, this can vary from as little as 10% to 100%.
See related: Solar Farm Income Per Acre: How Much Can You Earn?
9. Commercial Solar Loan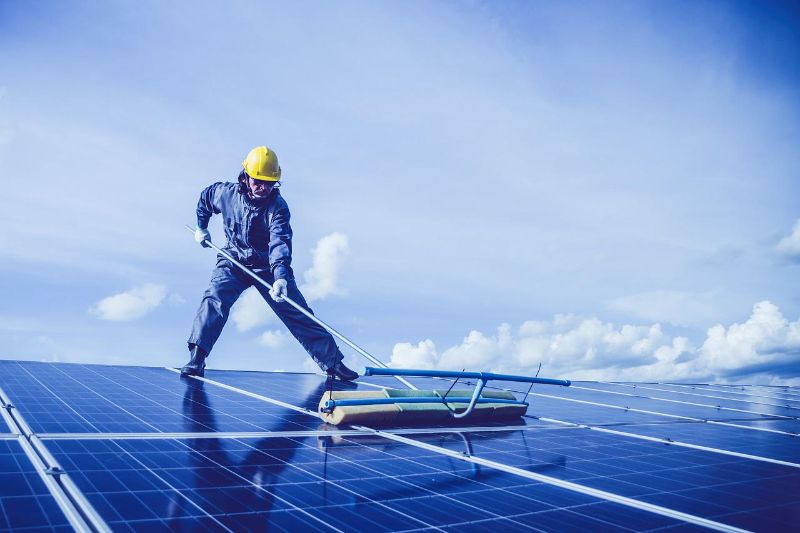 There's immense potential in the solar industry. But, one major hindrance to growth is the high initial cost of solar panels. A company that wants to set up a commercial solar system must have a significant investment.
A while back, there was a huge limit regarding commercial solar financing models. But, as it becomes clearer that businesses need to change from using electricity generated by geothermal plants, commercial solar loans are now available.
Commercial companies can now approach green banks or financial institutions willing to finance such a solar project. Green banks are government-backed financial solutions covering the purchase of solar panels and proper installation.
Apart from green banks, other commercial financial institutions are offering businesses similar loans. These attract low interest and have a flexibility that businesses can work with. In the long run, a commercial enterprise can switch to solar energy to power its operation.
See Related: Best Portable Solar Panels for Home
10. Roof Rentals
Have you ever thought of renting out your roof to generate solar power? Some institutions rent residential and commercial roofs. Once an agreement is in place, they pay you annual rent to set up solar panels on your rooftop.
Some folks use this as an opportunity to negotiate with the company or institution. For example, you can rent my roof provided I can access the solar power you generate. So, apart from benefiting from the annual rent, roof owners can also access solar energy and switch from the national grid.
This is still a new model, but it has great potential for those who can't afford to buy and install solar panels. Research and get to know what the company or institution is offering. It helps if you have an agreement that details how much solar power you can access per month.
See Related: Can You Claim Solar Tax Credit Twice?
11. Home Equity Loans
Homeowners are in a unique position to access loans from financial institutions. This is mostly done through accessing home equity loans. If you have a sizeable amount of equity on your home, you can take out a home equity loan.
The good news is home equity loans come with a fixed interest that benefits homeowners. Once you identify how much it will cost to install solar panels, you can take out a loan on your home. The added advantage of a fixed repayment timeline depends on your agreement with the bank.
A good credit score is one of the best ways to benefit from home equity loans with low-interest rates. After that, you can shop around and see which financial institution offers the best terms for this loan. You can proceed with the solar panel purchase when the money hits your account.
See Related: Best Business Loans for Solar Energy
12. Crowdfunding
Among the best financing models for community solar, is crowdfunding. Many communities have the desire to switch to renewable energy that's better for the environment. But, shifting to solar power means covering the initial cost of buying solar panels and installation.
Crowdfunding is now one of the most popular new ways communities are coming together to access financing. Folks in a community approach a premise or community property that has the potential to produce sustainable solar power.
At times, a third party can come in to negotiate a deal between the community and the property owner. The next step will be crowdsourcing the funds to set up the solar project. Once that's in place, the whole community can benefit from the solar energy system.
It's easier for a community to use crowdfunding to finance the installation of solar panels than other sources. Banks do have financial products in place, but the terms and conditions force many to seek alternatives.
See related: How to Store Solar Energy for Later Use
13. Public Financing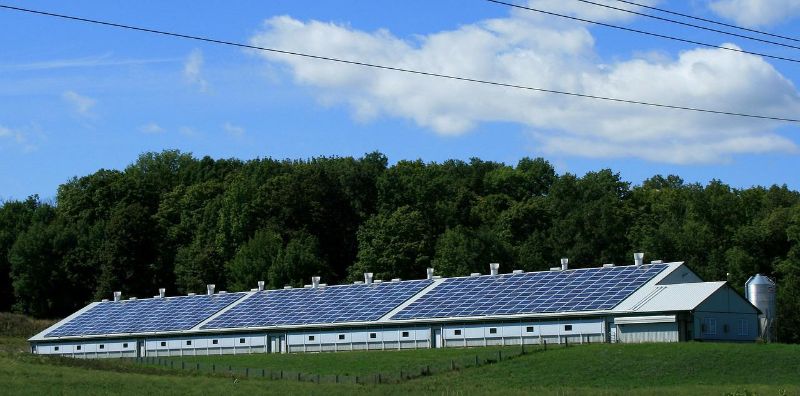 Public financing involves government agencies developing solar projects that can benefit a community. For instance, a local municipality can set up a solar farm and permit the community to access solar power.
As the world shifts to using renewable energy, there's an increasing need for public financing focusing on solar projects. Governments are coming up with lasting solutions from the municipality to the federal level.
Since many people can't access solar power with ease, there's much appreciation when the government steps in. They provide financing to buy and install solar panels in specific communities. Afterward, there are guidelines set on how the community will benefit from solar energy.
If you are looking for cheap financial models for community solar, this is one of them.
14. Fannie Mae HomeStyle Renovation Option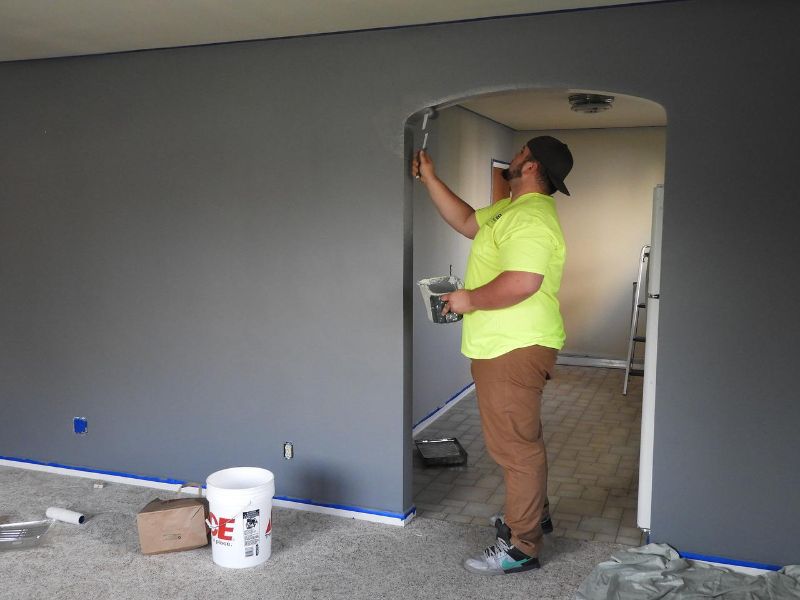 Another good example of financing that homeowners can access is Fannie Mae HomeStyle funding. The HomeStyle loan is a government-supported form of mortgage that homeowners can access when they want to renovate. It's among the best financing models for solar home systems.
The difference between this and a home equity loan is that you have a more economical way to upgrade your home. Part of the home improvements is adding a solar system to start producing renewable energy.
After the loan approval, you can access up to 75% of the property's value. This gives you funds to renovate the place and also install solar panels.
See Related: Best Solar Panel Alternatives to Consider in 2022
15. FHA 203(k) Loan
Lastly, check out the FHA 203(k) loan, a government-insured mortgage. While Fannie Mae only covers renovations, FHA allows borrowers to purchase and upgrade a property. But, you have to ensure this property becomes your primary residence.
The purpose of this loan is to promote homeownership and also ensure people live in conducive houses. Part of the renovations you do to the house after purchase include setting up a solar system. And even families in low to moderate-income brackets can access the FHA loan.
This loan allows you to cover the purchase cost and all the renovation necessary to make the premise livable. Therefore, you can choose to have a fixed or adjustable-rate mortgage. The good news is that this loan is accessible to folks who have to renovate a property extensively.
Related Resources:
Kyle Kroeger, esteemed Purdue University alum and accomplished finance professional, brings a decade of invaluable experience from diverse finance roles in both small and large firms. An astute investor himself, Kyle adeptly navigates the spheres of corporate and client-side finance, always guiding with a principal investor's sharp acumen.
Hailing from a lineage of industrious Midwestern entrepreneurs and creatives, his business instincts are deeply ingrained. This background fuels his entrepreneurial spirit and underpins his commitment to responsible investment. As the Founder and Owner of The Impact Investor, Kyle fervently advocates for increased awareness of ethically invested funds, empowering individuals to make judicious investment decisions.
Striving to marry financial prudence with positive societal impact, Kyle imparts practical strategies for saving and investing, underlined by a robust ethos of conscientious capitalism. His ambition transcends personal gain, aiming instead to spark transformative global change through the power of responsible investment.
When not immersed in the world of finance, he's continually captivated by the cultural richness of new cities, relishing the opportunity to learn from diverse societies. This passion for travel is eloquently documented on his site, ViaTravelers.com, where you can delve into his unique experiences via his author profile.